A Guide to BERNINA Non-Stick Presser Feet
Nothing is more frustrating than struggling with a fabric that just won't feed smoothly under the needle. Plastic, vinyl, and leather are materials that can present this problem as you try to stitch them. Metal presser feet often stick to them and drag across the surface, sometimes not feeding at all. There's an easy solution to this problem that will let you make projects from any form of plastic or leather.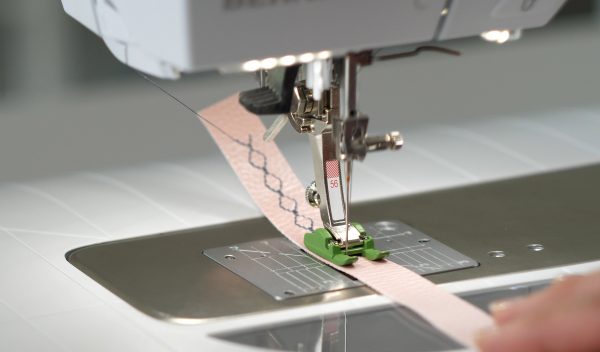 Non-Stick Presser Feet
BERNINA has four non-stick presser feet that have coated soles that let them slide over "sticky" materials that otherwise may slow you down. These four presser feet correspond to four metal feet that you probably use every day and are used for the same techniques as their un-coated counterparts. Non-Stick Zigzag Foot #52/52C/52D is an all-purpose presser foot for most general sewing tasks such as seaming, hemming, and open decorative stitches.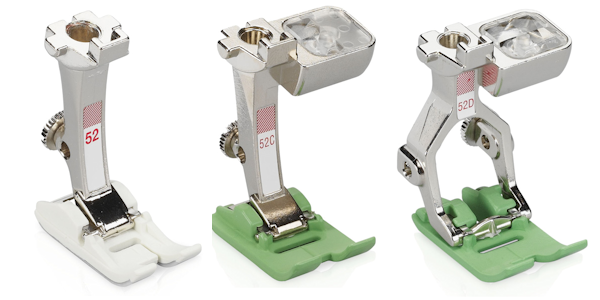 Non-Stick Straight Stitch Foot #53 is useful for precision sewing such as topstitching. Non-Stick Zipper Foot with Guide #54 is the same as Zipper Foot #4 a coated sole and an adjustable guide. Open Embroidery Foot #56 is a non-stick version Foot #20 and is great for heavy decorative stitching, edgestitching, and lapped seams.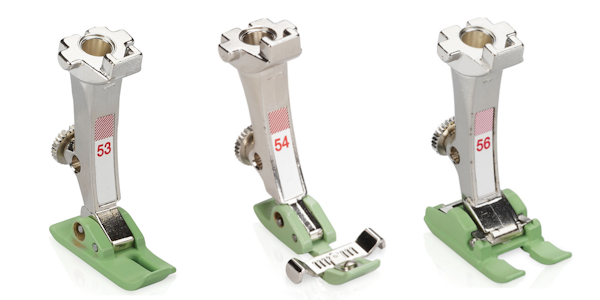 Sewing plastics and leathers may seem difficult but it's all about using the right tools. Along with the correct presser foot, try these notions that make the project easy to sew. Use clips instead of pins so you won't have holes in your material. Use the correct needle: Universal, size 70-90, work best for vinyl, plastic, and imitation suede. Leather needles that have a wedge-shaped point are good on thick or hard leathers.
It is important to note that prolonged use and accidental exposure to the teeth of the feed dog can eventually cause a marring of the coating on these non-stick feet. This is normal wear and tear but the foot will still function largely as intended.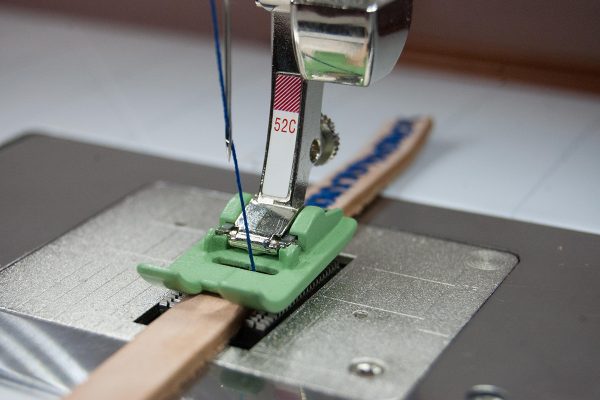 Leather Bracelets
Click here for instructions to make stylish leather bracelets using Non-Stick Foot #52/52C/52D.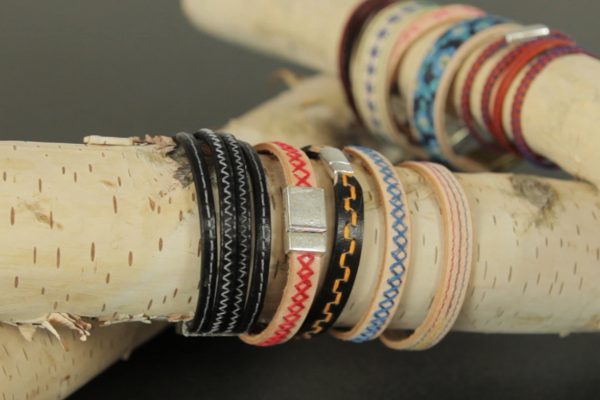 Vinyl Pouch
Click here for instructions to make a useful clear vinyl zippered bag made with Non-Stick Zipper Foot with Guide #54.
For information on all BERNINA presser feet and accessories, see the Big Book of Feet at your local BERNINA store. Click here to find a store near you.
What you might also like
One comment on "A Guide to BERNINA Non-Stick Presser Feet"