Adding Color and Texture with Free-motion Couching Foot #43
Free-motion couching is a way to add color and texture to any project. You can stitch cords, yarns, ribbons and braids up to 2 mm wide onto fabric following any pattern or design you want. Foot #43 is a free-motion couching foot that lets you do that. It holds a 2 mm cord and uses a straight stitch in the center needle position.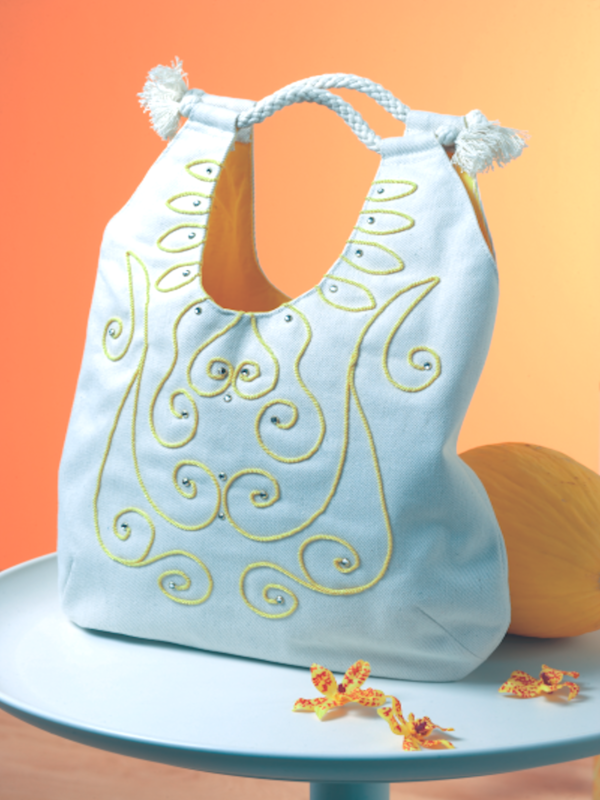 Free-motion Couching Foot #43
Foot #43 has a large, clear sole that is cupped to allow the foot to move freely over the uneven surface created by the couched cords. The cord or yarn goes into the side of the foot and then down into the needle opening.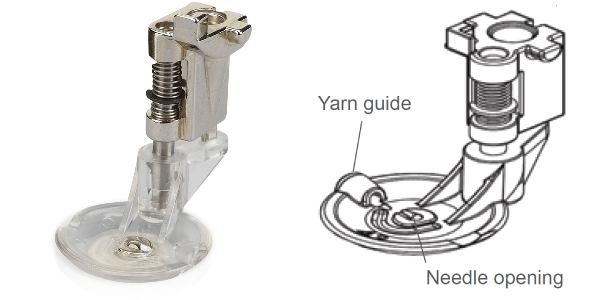 Cord Guide
This presser foot works with all BERNINA models and comes with two guides, one for 7 and 8 Series machines and one for other models of BERNINA machines.The guide attaches to the side of the machine and can stay there without interfering with any other sewing tasks. Putting the cord through the guide before loading the foot keeps it up, off of your fabric, so you don't accidentally stitch over it.
Machine Setup
Lower the feed dog and select the straight stitch. Thread the machine with a thread that matches or blends with the cord or yarn. Monofilament or invisible thread may also be used for the most inconspicuous look. Use a Universal needle, size 80/12. To load the cord into the presser foot, use the wire threader that is included in the package. Feed the cord into the side of the foot and then down through the needle opening. The easiest way to do this is before attaching the foot to the machine.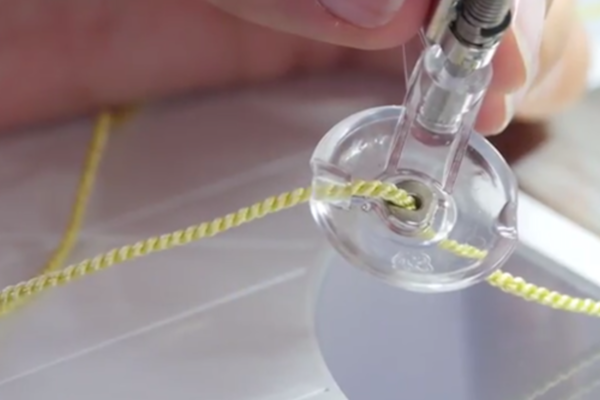 Free-Motion Couching
Place stabilizer or batting behind the fabric to have a solid foundation on which to stitch. Start stitching, moving the fabric to create any motif or pattern you want. Moving the fabric is the same as with any free-motion technique – back and forth and side to side at a consistent speed to control the stitch length. Like any free-motion technique, free-motion couching takes practice, but it's a fun technique that can be used as an embellishment on almost any type of project!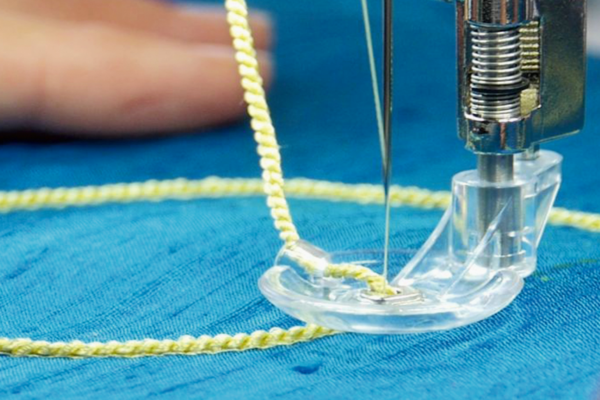 Couched Embroidery Designs
Foot #43 is used for free-motion couching on the sewing machine, but it can also be used when stitching straight-stitch embroidery designs. The cord is stitched in the shape of the design, giving a textured look and feel to your embroidery.
Longarm Couching
One more machine that is compatible with Foot #43 is the BERNINA Longarm Machine. Click here to see a post featuring a longarm project embellished with free-motion couching.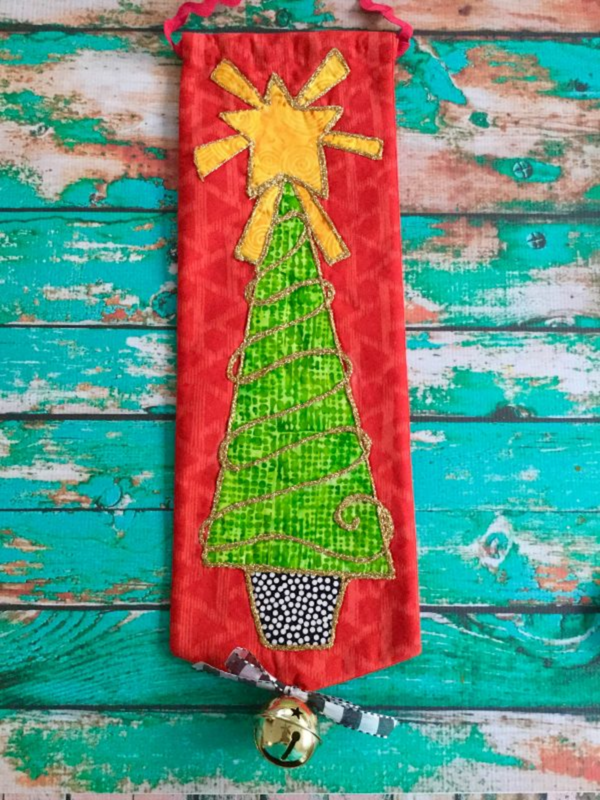 For more information on Free-motion Couching Foot #43, see The Big Book of Feet at your local BERNINA store. Click here to find one near you.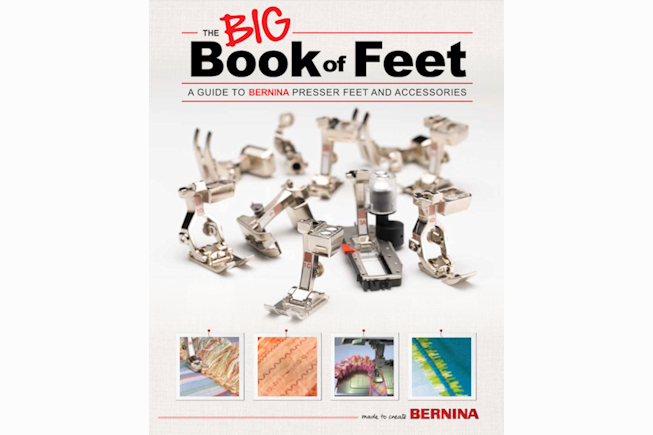 Used Products
What you might also like
One comment on "Adding Color and Texture with Free-motion Couching Foot #43"