BERNINA Bias Binders #87 and #88: For More Than Quilts
If you think bias binding is just for quilt edges, think again! There are many ways to use binding and the easiest tools to use are the BERNINA Bias Binders #87 and #88. Binder #87 is made for single-fold bias tape and #88 uses bias-cut strips of fabric. This post is about ways to use the BERNINA Binders for other projects besides quilts. Click here for basic information on using these useful tools.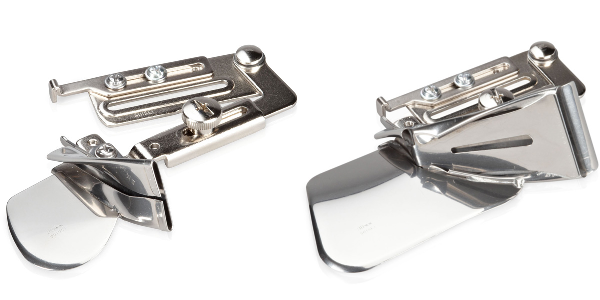 The BERNINA binders are designed to be used with Binder Foot #95/95C, which is sold separately from the binder because you need to purchase the specific one for your machine. Foot #95 is for BERNINA models that have a maximum stitch width of 5.5 mm and #95C works on the models that have a 9 mm stitch width.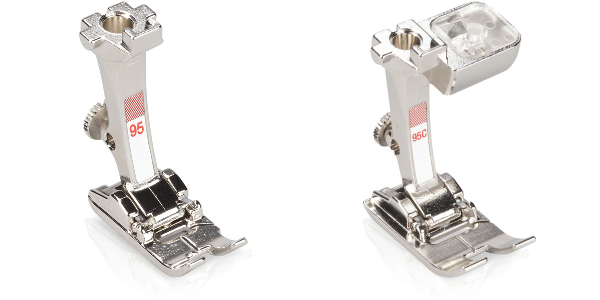 Pros and Cons
Let's look at the pros and cons of each type of binder. Both binders wrap the bias tape or fabric around the edge of your project and hold it in place as it goes under the needle for stitching.
Bias Binder #87 is made for bias tape. This can be the kind you purchase at the fabric store in small packages. The good thing about using this type of binder is that you have no prep. You buy the tape and you're ready to start binding. The not-so-good thing is that you are usually limited to a small number of solid colors when purchasing packaged bias tape. You can actually make your own bias tape by cutting bias fabric strips, then folding them and pressing them to fit into the binder. The problem with this is that you save no time because you have work to do before you can start to bind.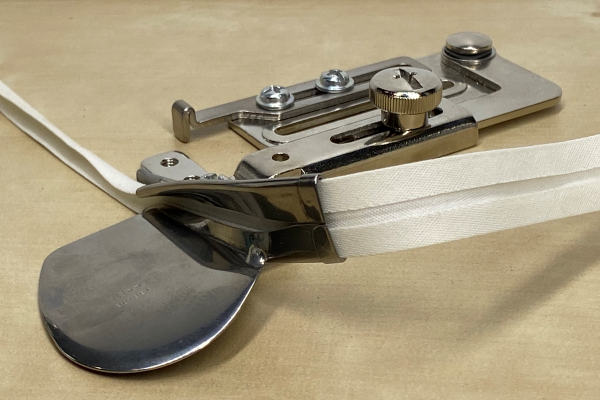 Bias Binder #88 is designed to be used with bias-cut strips of fabric. This method requires prep time in cutting the strips, although it is less than the cutting, folding and pressing for making bias tape. The big pay-off for using this type of binder is that you have the choice of thousands (or more) of fabrics to use. A medium weight, firmly woven fabric such as quilting cotton works best for binding, so you may choose almost any color and/or print imaginable.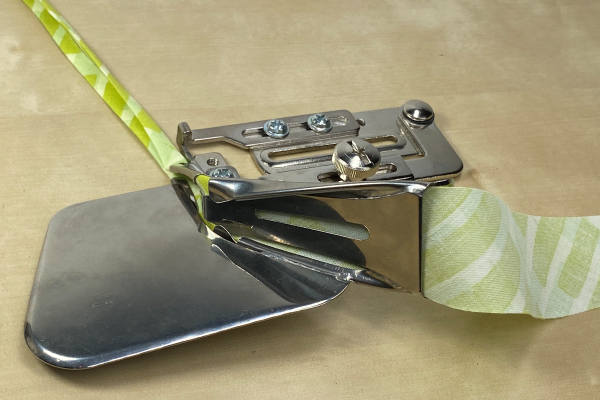 Trimmed Handles
If you are making a purse or tote bag, sew binding along the handles to strengthen them. This also adds contrast and color, helping to coordinate the handles to the project. Cut webbing for handles and strips of fabric to fit the binder. Bind each long edge of the webbing to give a finished, decorative look to the handles.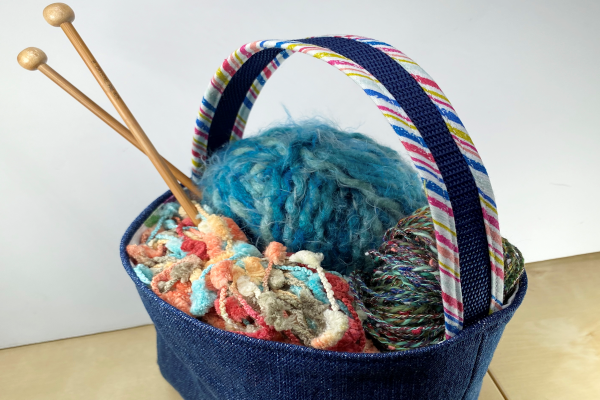 No-Turn Tubes
One of my favorite uses of the binder is stitching folded binding together without fabric. This makes no-turn tubes to use as straps and ties. Cut the fabric to fit the binder and start sewing. The strips will be folded and stitched; you continue to sew until you have the desired length.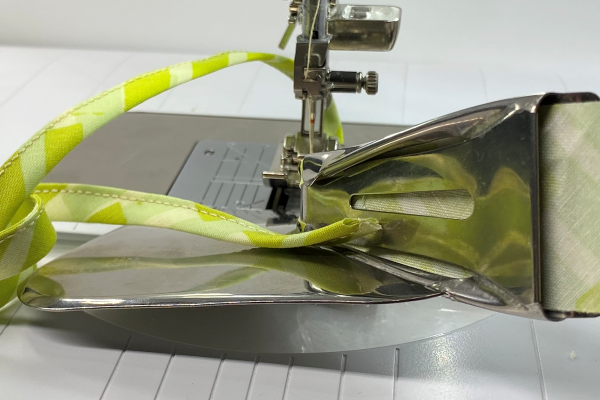 Drawstrings and Ties
These no-turn tubes are great for drawstrings or for ties on fabric books or journal covers.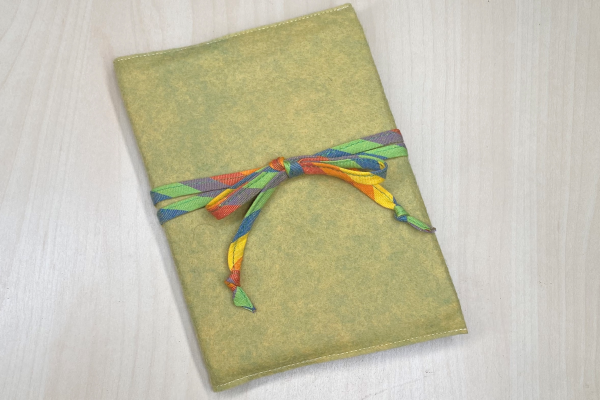 Garment Finishes
Bound edges make beautiful finishes for garments. Using bindings in place of facings reduces bulk and adds a sophisticated look to a blouse or dress neckline.  The photo below shows the binding as a neckline finish that continues into straps that tie together as a closure.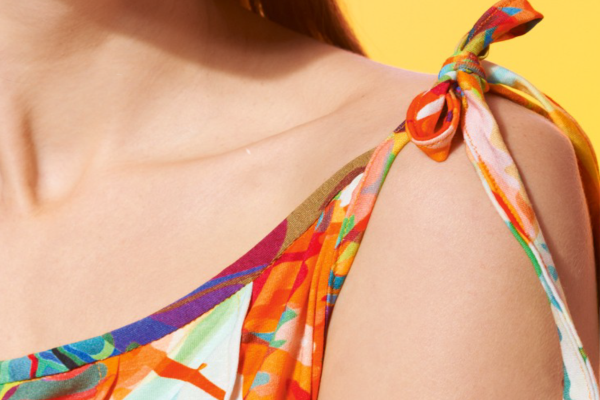 For more information about BERNINA Bias Binders #87 and #88, see The Big Book of Feet at your local BERNINA store.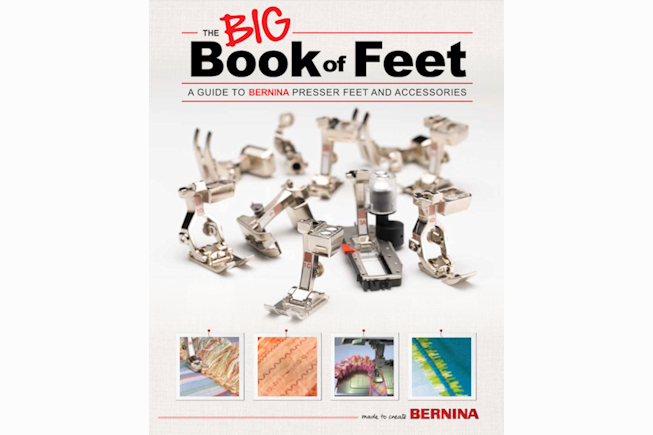 Seasons

all seasons

Techniques

sewing
What you might also like