We hope you're having a Happy New Year! We're very excited to welcome 2018 which marks the 125th Golden Anniversary of the BERNINA company. This momentous occasion calls for a year-long party!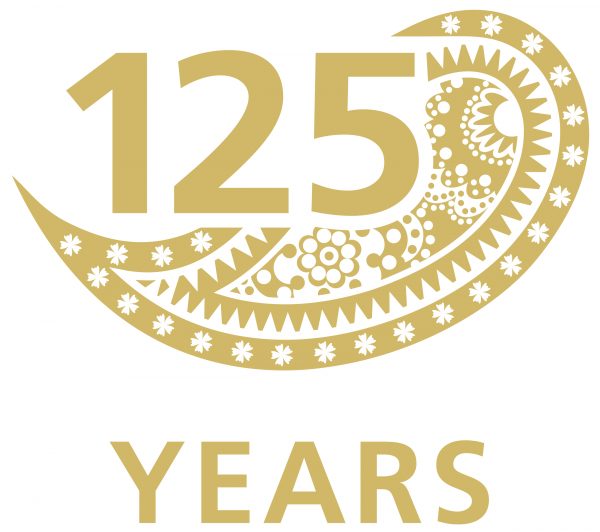 Above all, we want to celebrate you and your creativity on this occasion. "Celebrate Your Creativity" is our motto for 2018, and we look forward to rejoicing in the past, present and future with you! We will be sharing our entire sewing community's creativity throughout the year with all things "Golden!" We will launch sewing machines with special Golden Anniversary designs, there will be gilded presser feet, "Golden" giveaways, and many tutorials featuring golden sewing projects here at WeAllSew. Keep an eye open for other Golden Anniversary celebrations on our social media channels and in our BERNINA Dealer stores. We look forward to sharing a look back at what we've accomplished along with sharing stories as well as interviews with BERNINA staff from the US and Switzerland.
BERNINA has seen many changes since Johann Georg Gegauf founded the company in 1893; the World's Fair Columbian Exposition in Chicago, the Theory of Relativity, the first automobiles, the space race, the rise and fall of the Berlin Wall, the Internet, social media and smartphones. Not to mention BERNINA innovations; the world's first portable freearm with zigzag machine, the Free Hand System, the world's first sewing and embroidery computer, the BERNINA Stitch Regulator and the BERNINA Hook. Our Golden Anniversary is just the beginning. Where will the next 125 years take us?
In celebration of 125 years BERNINA we created beautiful golden projects that include paisley embroidery designs that were specifically designed for our anniversary. You can download the Paisley Embrodery Designs here.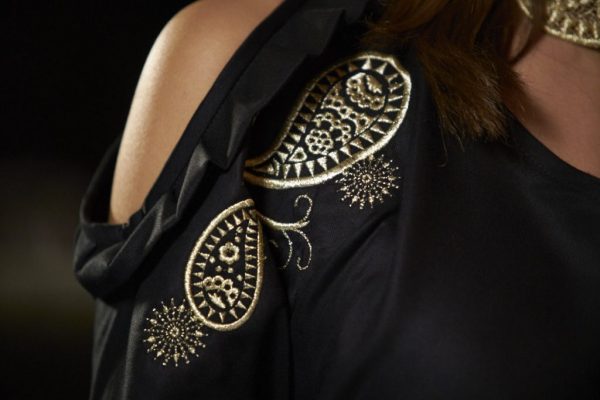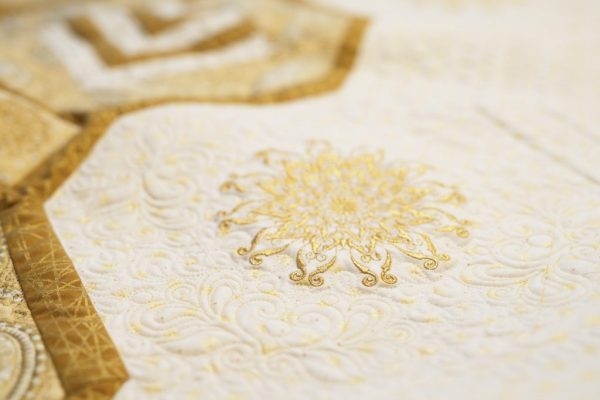 Click for more details on how we kicked off BERNINA's 125 years celebration.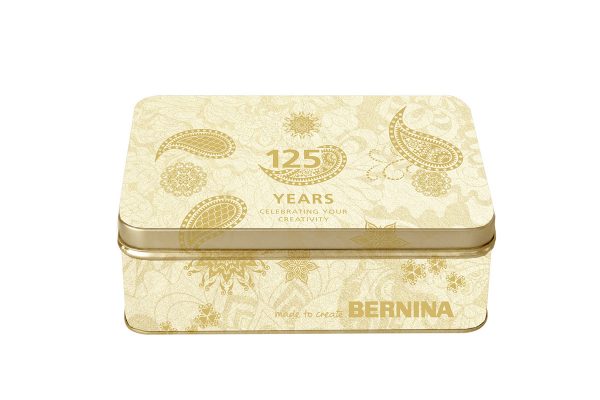 BERNINA is also celebrating with a gilded Reverse pattern foot #1 Golden Anniversary Edition! A limited number of these golden Reverse pattern foot #1 Anniversary Edition feet including the anniversary collectors tin will be arriving at BERNINA stores in March, be sure to ask at your local store about ordering one of your own.
Historically, hemstitching is, as its name would imply, a stitch for finishing hems. Traditionally, hemstitching was done by hand as threads were removed from the fabric. Then a hand stitch pulled the threads apart creating a decorative hole in the fabric. As you can imagine, this was a tedious and time consuming task. There must have been a lot of excitement when Karl Friedrich Gegauf, founder of our company, invented the first hemstitching machine in 1893!
Get some hemstitching techniques from BERNINA Educator, Nina McVeigh in this post.
This post is part two in a series celebrating 125 years of the BERNINA company. Each post will bring you a little more of the history of BERNINA, along with modern inspiration. For the first post in this series about hemstitching, click here. As part of the celebration, we have a giveaway for you! Scroll down the post to see how you can enter for a chance to win!
Originally known by the founder's name of Gegauf, BERNINA got its current name after Fritz Gegauf who took over the company from his father in 1928. The name BERNINA comes from Piz Bernina, the highest summit in the eastern Alps. The first household sewing machine, the BERNINA 105, was created by Fritz Gegauf in 1932. This machine was a great success, but Mr. Gegauf further developed the machine into the first zigzag machine, the BERNINA 117, in 1938. In 1945, the first portable electric zigzag free arm sewing machine hit the market and by 1963, BERNINA had produced one million zigzag sewing machines.
These two innovations – the free-arm and zig-zag stitch – are still vital to sewing today, and were the inspiration for this project.