Deb Cacciamano sent some photos from the recent CREATE mixed media retreat in Irvine, California. Don't you wish you'd been there? Check out the CREATE website for info on upcoming retreats in New Jersey and Chicago!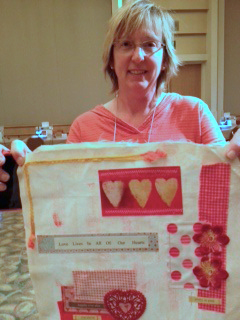 Jane LaFazio, mixed media and art quilter, with her Recycled Circles class.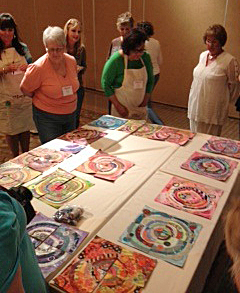 Joanna Sharpe, mixed media artist, taught several classes and bought a BERNINA 350 PE!