Diamonds 2 Quilt Along, Part 5: Quilting Row Four
Welcome back to the Diamonds 2 Quilt-Along! I'm BERNINA Expert, Amanda Murphy, and this month I'll show you how I quilted the row between the large diamonds and the zigzag rows. This time it is all about doing something special with negative space!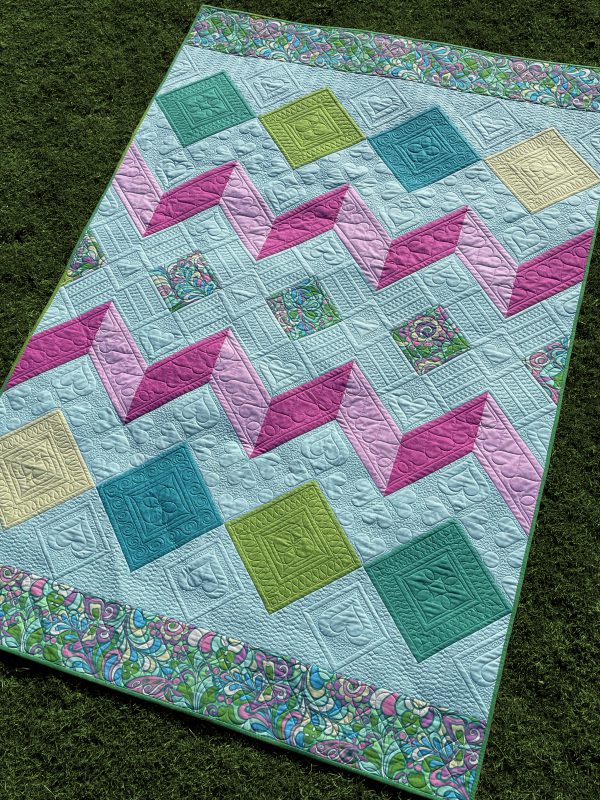 Diamonds 2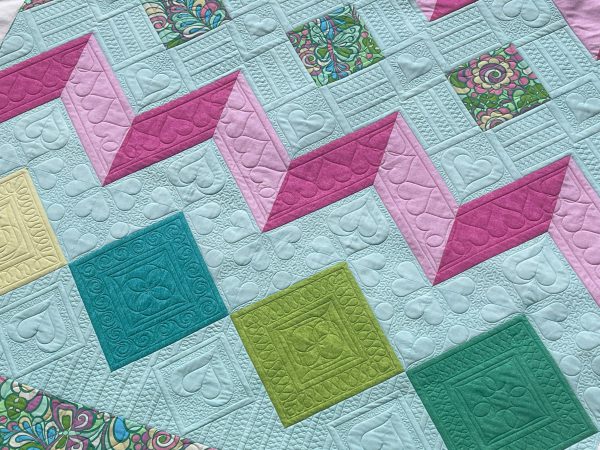 What we are quilting this month!
If you missed the first four parts of the quilt-along you can find them here:
If you are on a frame, you'll want to first stabilize this area by quilting along the seam between it and the zigzag row below. (If you are on a domestic you have probably done all your stitch-in-the-ditch work already, as described in a previous post.)
There are so many ways to fill large open spaces like this successfully. Because I was using the heart motif so liberally in other areas of the quilt, I chose to echo that shape here. In some parts of this row I utilized full-heart motifs, but I also used half-heart shapes to fill negative space. Then I accentuated the motifs by free-motioning a meandering line in the background. This is similar to a stipple, but a little larger in scale to keep with the scale I had already established in other rows.

Download the PDF instructions and watch the below video.
How to quilt the fourth row of the Diamonds 2 Quilt
For more quilting tips, please join my Facebook Group, Quilting with Amanda Murphy, and follow me on Instagram.
Happy quilting and I'll be back here on April 13th to show you how to quilt the last row in this sampler!
Amanda
Projects

quilting

Seasons

all seasons

Techniques

longarm quilting, quilting, rulerwork
What you might also like
One comment on "Diamonds 2 Quilt Along, Part 5: Quilting Row Four"