Machine Embroidery Tips, Tricks and Projects
Happy National Embroidery Month!
We're sharing machine embroidery tips, tricks, and projects from experts. Embroidery has been around for centuries, so what better occasion to highlight this art form than National Embroidery Month.
From hand embroidery to machine embroidery, you can create just about any design you want! Speaking of creating an array of designs, check out the below posts to get embroidery project ideas, tips and inspiration here on WeAllSew.
Embroidered Bench Pillow
This adorable Bench Pillow is the perfect accessory to brighten any indoor or outdoor space. The addition of "Welcome Home" from built-in lettering on the embroidery machine is the perfect complement to the rose design from the BERNINA Exclusive Design Collection #82024 Life is Rosey. The designs in this collection include the entire alphabet created with roses with lots of extra designs perfect for monogramming!
Embroidery With Word Art
There are so many gorgeous and professionally digitized embroidery designs in the world, why not use them to personalize gifts, clothing, accessories, or home décor? Kate Toney from Tough Kitten Crafts shows you how to take something pre-made and add your own personal touch to it using lettering and embroidery designs!
Ten Tips for Using Stabilizer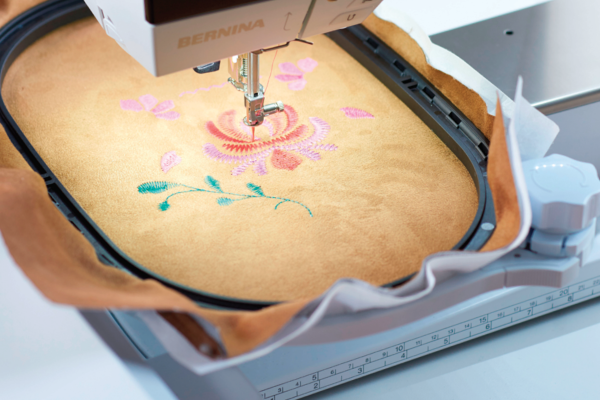 An important part of stitching beautiful machine embroidery designs is the correct use of stabilizers. There are many types of stabilizers for different embroidery situations. If you are new to machine embroidery, it may be confusing to know which one to use when. There are guidelines to help you decide which stabilizer to use but there is no one answer for every embroidery scenario. It is a matter of trial and error, testing, and experience. Try these ten stabilizer tips to help get great stitching results!
What Makes a Good Embroidery Design?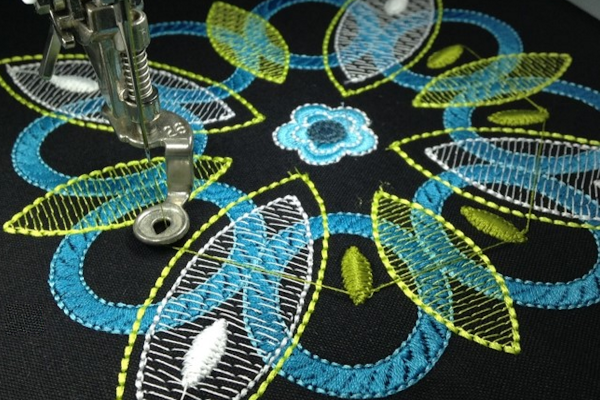 If you're into machine embroidery, you know that there are thousands, probably hundreds of thousands, of designs out there. Some are sold in collections; some may be purchased individually, and others are actually free! No matter what type of style you're looking for, it's out there: elegant, whimsical, masculine, rustic, floral, you name it and you can stitch it. But how do you know if you're getting a "good" design? Here are five ways to ensure that the designs you select are high-quality designs that you will stitch over and over again.
Why So Many Hoops?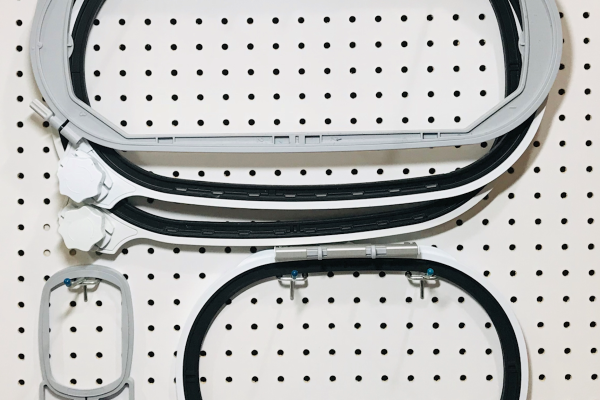 Every embroidery machine comes with at least one and usually more hoops. Plus there are others that you may purchase to add to your hoop collection. But do you really need multiple hoops? Let's find out!
Downloading and Transferring Designs to a USB Stick
When you purchase an embroidery machine, most will come with built-in designs that are easy to access and ready to stitch, and that's great!  But there are so many "perfect" designs to choose from for purchase. Whether you purchase online and download, or purchase designs or design collections on media such as USB sticks or CDs, you will need to get them into the embroidery machine. Take a look at how it's done!
Using the Wreath Tool in BERNINA Embroidery Software 8.2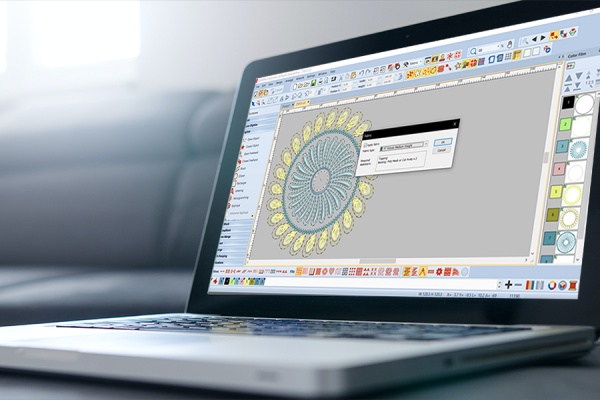 The Wreath tool is easily the most fun feature of BERNINA Embroidery Software 8.2! You can turn a single design element into a complex arrangement quickly and easily, with just a few clicks. BERNINA Educator, Sylvain Bergeron, shows you how to do it in this tutorial.
How to Digitize Embossed Embroidery
Monogrammed towels . . . been there, done that. To create something a little different this time, digitize the monogram in BERNINA Embroidery Software v8.1 so that parts of the toweling are compressed flat with stitches and the parts that were are unstitched puff up, giving the design a little more dimension. Your guests will take a second look the next time they dry their hands!
More Machine Embroidery Tips & Tricks
Find more machine embroidery tips and tricks in these other posts here at WeAllSew!
Difficulty level

Intermediate

Projects

Embroidery

Seasons

all seasons

Techniques

embroidery
What you might also like
997 comments on "Machine Embroidery Tips, Tricks and Projects"