National Sewing Month: Presser Feet Tips
Happy National Sewing Month! Here at WeAllSew we're celebrating through the month of September with sewing machine inspiration, tips, tutorials, and 4 weeks of fun giveaways. In our last week of posts we're taking a closer look at sewing machine presser feet and accessories. There are so many BERNINA specialty feet and accessories that are made to help you sew your best projects, and these are just a few of our favorites! Keep reading to the bottom of the post to find out how to enter this week's fantastic giveaway for your chance to win our fantastic prize package!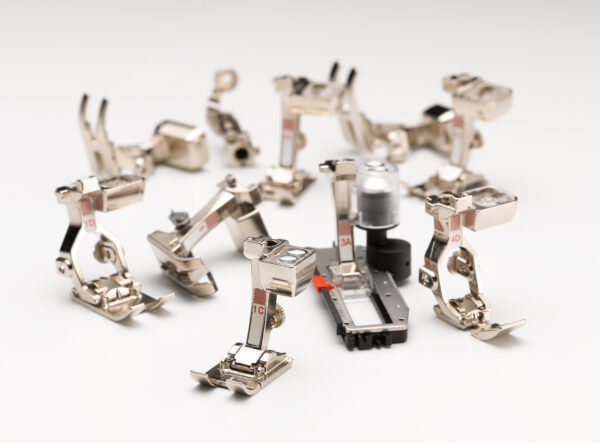 Why are there so many different presser feet? There's more than one reason why you should consider exploring the many presser feet and accessories available to you as a BERNINA sewist, and you can learn more here.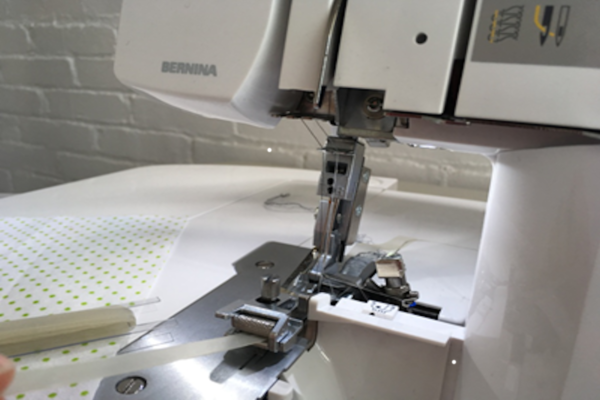 Useful presser feet are not restricted to sewing machines! Overlockers also offer options for specialty feet, allowing to expand the creative possibilities it offers.
Historically, couching was a hand-sewing embellishment technique used to adorn tapestries creating visual interest and flair. This form of embroidery involves stitching heavier strands of cord, yarn or trim to a textile surface. Adapted to machine sewing, this is a fun way to add decoration to your projects! Learn all about three BERNINA presser feet for couching in this post.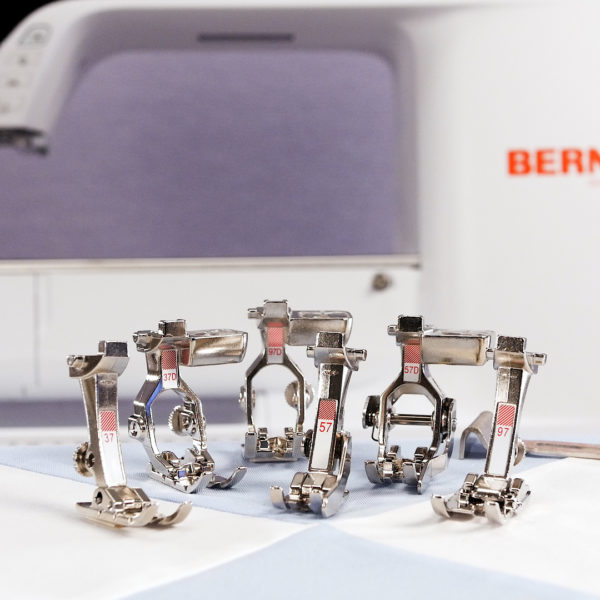 There are specific applications where a precisely sewn quarter-inch seam is necessary, such as patchwork or some crafts. BERNINA offers six different patchwork quarter-inch seam feet to fit the needs of any sewist or quilter and suit your work style. Let's walk through a brief history of BERNINA Patchwork Feet in this post!
If you're going to be sewing any kind of zipper you'll definitely want to use one of BERNINA's zipper feet. Meet the zipper feet and learn how to use them here.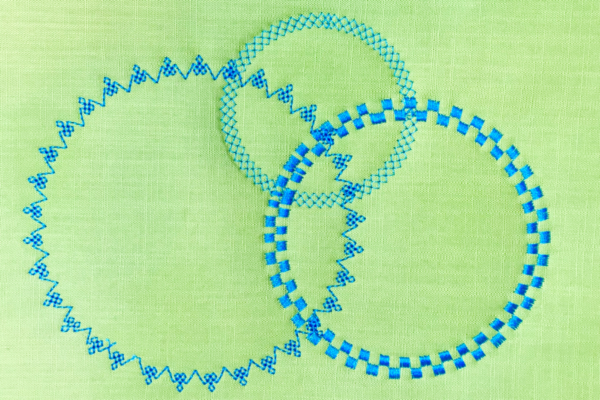 Sewing the perfect circle is as easy as getting to know the BERNINA Circular Attachment #83.
If you need to see exactly where you're sewing those pretty decorative stitches, read up on these tips to stitching with Clear embroidery foot #39.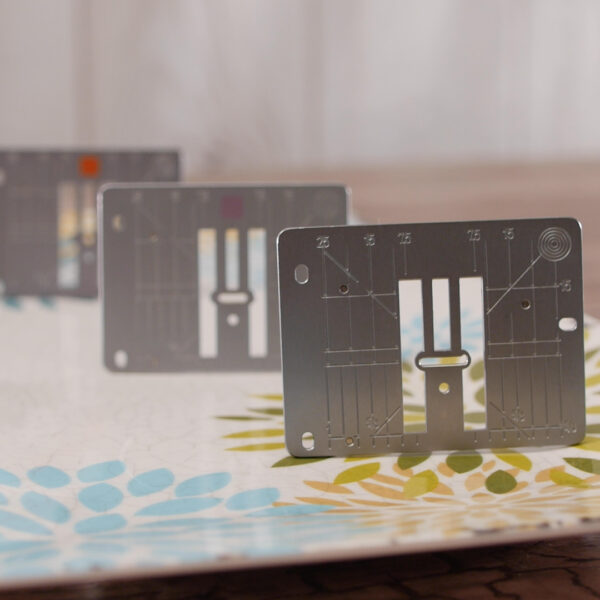 How can a simple stitch plate affect your stitches? The stitch plate is something we put on and forget as we sew on our merry way. So, what's special about a stitch plate? A lot—let's take a closer look in this post explaining the difference in stitch plates.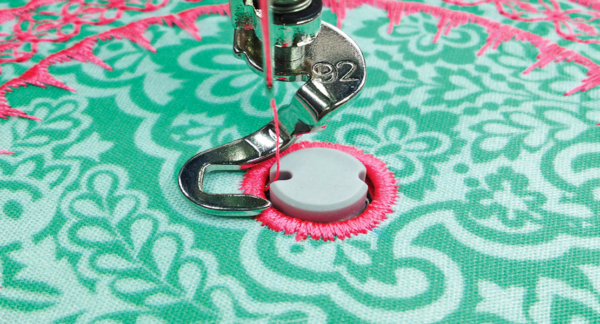 Making embroidered eyelets with Eyelet Set #82 with Eyelet Foot #92 is the easiest free-motion technique you'll ever sew, and the results will be beautiful the first time you try it! You can create embroidered eyelets to adorn all types of projects from clothing to bags to belts. Learn how in this post all about Eyelet set #82.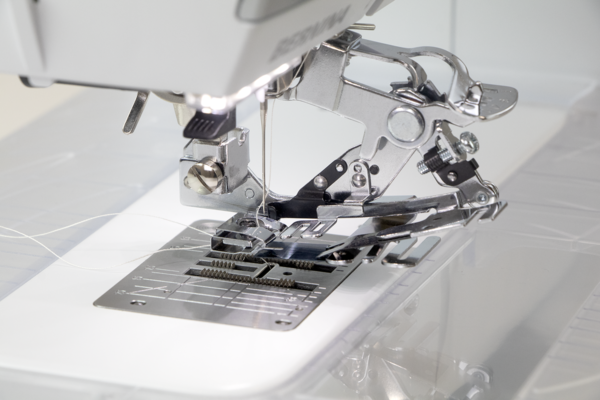 Creating gathers or pleats for voluminous skirts or trims can be tedious. If you're looking for a simple solution, the ruffler may be exactly what you need.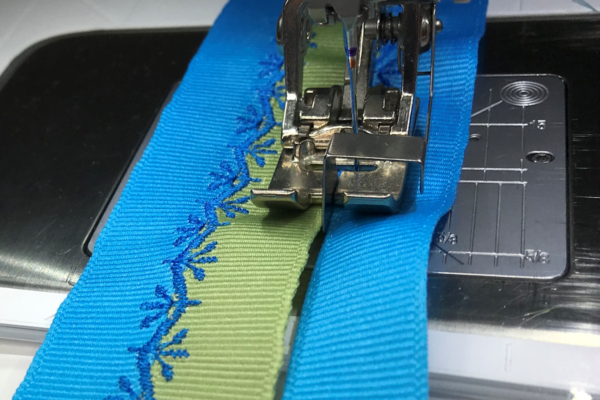 One of the most often used BERNINA presser feet is Edgestitch Foot #10/10C/10D. Use it for multiple techniques from topstitching, to joining laces to making tucks. See how you can use this versatile foot to join edging or trim with this simple tip.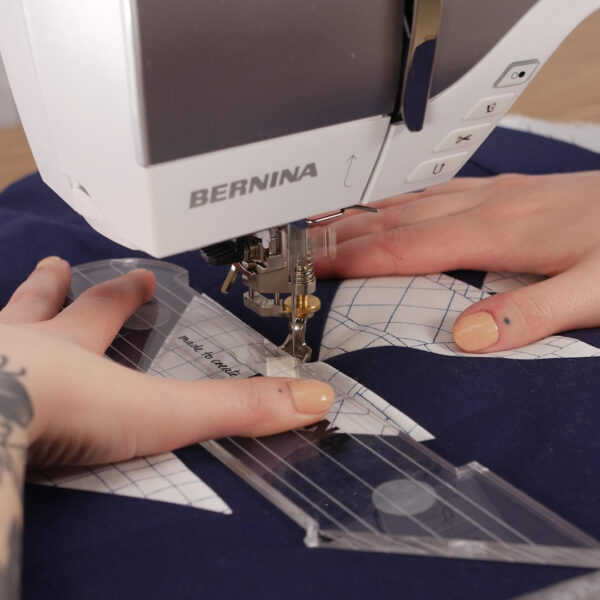 Free motion quilting with rulers is a technique to help you sew straight lines and clean curves. Learning this technique still requires a unique skill set. The most beneficial tool for this technique is Adjustable Ruler Foot #72. This presser foot was specifically designed for working with acrylic rulers. Learn all about Rulerwork with Adjustable ruler foot #72 here.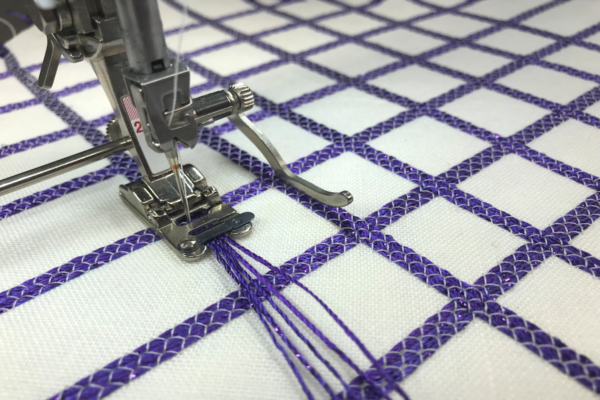 Add multiple decorative cords, small ribbons, or floss directly to your sewing project with this technique! Learn about Flat Couching With Cording Feet here.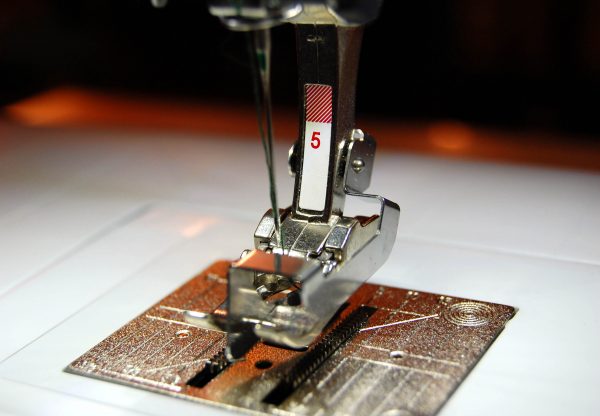 At first glance, Blindstitch Foot #5 and Edgestitch Foot #10/10C/10D appear to be the same. A closer look in this post shows differences in the feet that relate to the purpose of each one.
National Sewing Month Week 4 Giveaway!
The giveaway is now closed to comments. Congratulations to our Week 4 WeAllSew winner, fan @redhairedlady!
One lucky WeAllSew reader will win this fun package featuring sewing tools and accessories! You could win your very own BERNINA Limited Edition Golden Presser Foot #1!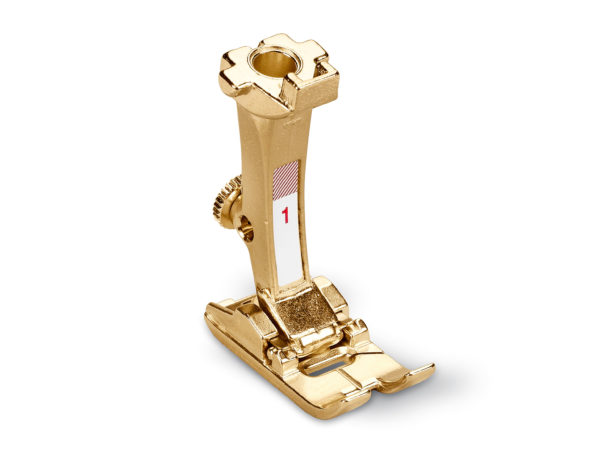 All you have to do is post a comment below and answer the question, "Which presser feet or accessories would you like to learn more about?" The the giveaway is open for comments through Sunday, September 29.
The giveaway is open to residents of the 50 United States and the District of Columbia. One comment per fan. Comment must be submitted to the WeAllSew.com blog by Sunday, September 29, 2019 at 11:59 PM Central Time. Winner will be chosen randomly. Winner will be notified by email and will have 48 hours to contact to claim the prize.
Difficulty level

Beginner
What you might also like
159 comments on "National Sewing Month: Presser Feet Tips"