Sew an Apron to Show Your Graditude
This year the day right before Thanksgiving is National Tie One On Day; an opportunity for you to show your gratitude by sharing a little of what you have with someone in need of a thoughtful gesture. Give an apron (or wrap an apron around a homemade baked gift) and pass it along to someone in need as a way to give thanks this year.
I absolutely love aprons and don't need a special occasion to celebrate them! So, I'm taking this opportunity to share one of my favorite apron projects, the one yard "no-waste" apron. This quick and easy project has been around for generations, and makes full use of cutting all pattern pieces from just one yard of fabric.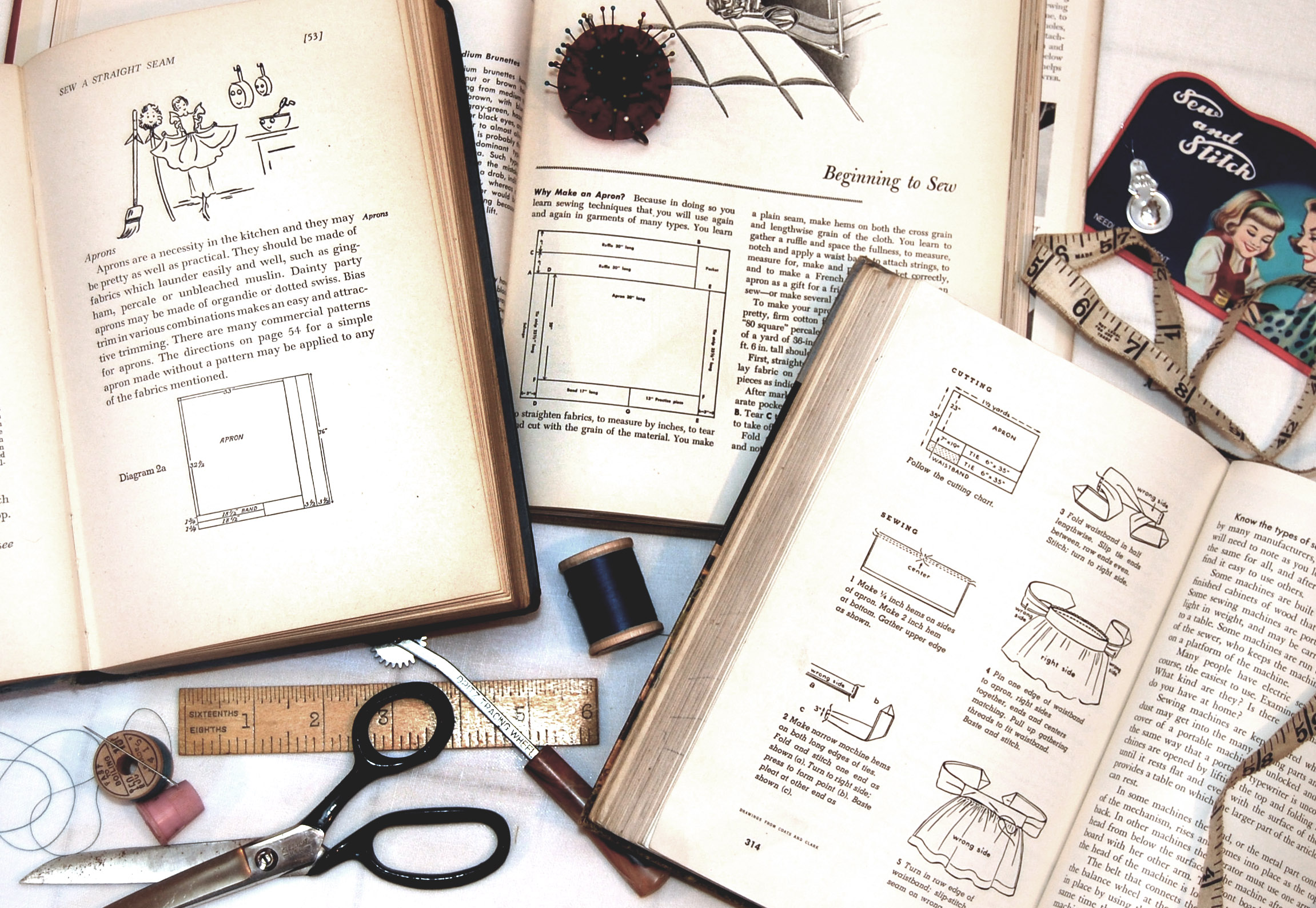 In fact, this is such a simple project that in the past it was often used as a first sewing project for beginners. Check out these vintage text books from the 1940's and 50's, and you can see cutting charts for three different versions of the no-waste apron. Chances are your grandmother may have made (and worn) this very apron!
Here are a few of my favorite tutorials for updated versions of the one yard apron, still simple to make and great to wear. So what are you waiting for? Grab a yard of fabric and get ready to stitch up an apron!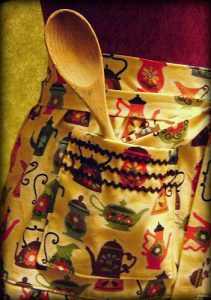 This updated version of the one yard apron from Lucy at My Byrd House includes a little ric-rac for a vintage touch. A great half-apron for working in the kitchen, and this would also make a wonderful gift for National Tie One On Day. Visit My Byrd House for the full One Yard Half Apron Tutorial.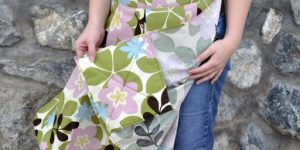 Ever found yourself wandering around the kitchen looking desperately for a pot holder to lift a hot lid off the pot on the stove? This apron will solve that problem with built-in hot pads! Find the Pleated Apron With Built In Hot Pads tutorial from The Mother Huddle, and never burn your hand on a pot lid again.
I hope you enjoy the one yard apron as much as I do! And if you're in the mood for some more apron inspiration, find even more apron tutorial goodies here and here!
Projects

fashion

Techniques

sewing
What you might also like
One comment on "Sew an Apron to Show Your Graditude"