Sewing with Cork: Tips and Tricks
Give your next craft project a little flair by using cork! Cork or cork leather, as it's often called, is perfect for making bags and wallets, great for applique and embroidery, and much more. It's backed with a thin layer of fabric similar to faux leather.
Cork comes from the bark of the Cork Oak tree, and 50% of the cork produced comes from the country of Portugal. The extraction of the bark is a process that doesn't harm the tree and the cork bark regrows. The oldest Cork Oak tree known today still alive was planted in 1783!
Cork comes in a variety of colors and printed patterns to suit the needs and wants of crafters alike.
Fabric Characteristics of Cork
Cork is stain and water-resistant.
Cork and be painted and embroidered on.
It will not fray.
No two pieces are alike.
It is lightweight, perfect for bags.
Care of Cork Fabric
Spot clean cork with a damp cloth and or mild detergent.
Stubborn wrinkle? A steam iron can help relax the cork. If you are using a Touch Pro Cork you can iron directly on it.
Below are some color swatches of cork that you can find at your local quilt store!
Recommended BERNINA Presser Feet for Sewing with Cork
Tips for Sewing with Cork Fabric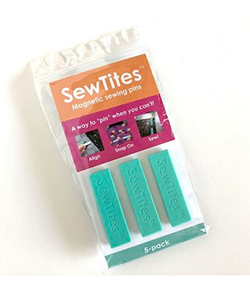 Fabri-Tac clear glue is helpful in some construction applications.
Wonder Tape can be used if sewing zippers to keep things in place.
Use a Leather Needle size 90/14, Microtex 80/12.,
Decrease your pressure foot pressure; test sew till the desired outcome is reached.
Lengthen your stitch to 3.0-3.5 as too tiny of stitches will perforate your cork and tear easily.
If doing embroidery or decorative stitches on a thinner variety of cork sheet, medium weight or heavyweight stabilizer will help the cork from pulling on dense stitches.
Sewing and crafting are about experimenting with unique materials to make something beautiful.
Kate Toney, from Tough Kitten Crafts, has a great beginner Software and Cork project ready to go for you to try, Personalized Coasters!
Are you more into piecing and bag making? BERNINA Educator Denise Jones created this tote bag with a cork back!
Be adventurous with nature and find cork at your local quilt shop next time you are in!
Seasons

all seasons

Techniques

sewing with cork
What you might also like
8 comments on "Sewing with Cork: Tips and Tricks"