The Nona Quilt Along, Week One: Introduction
Hello and Welcome!  I am Jessica Dayon, a quilt book author and quilt pattern designer.  Today I want to share a new quilt along/teaching series that I will be hosting here on the BERNINA WeAllSew blog!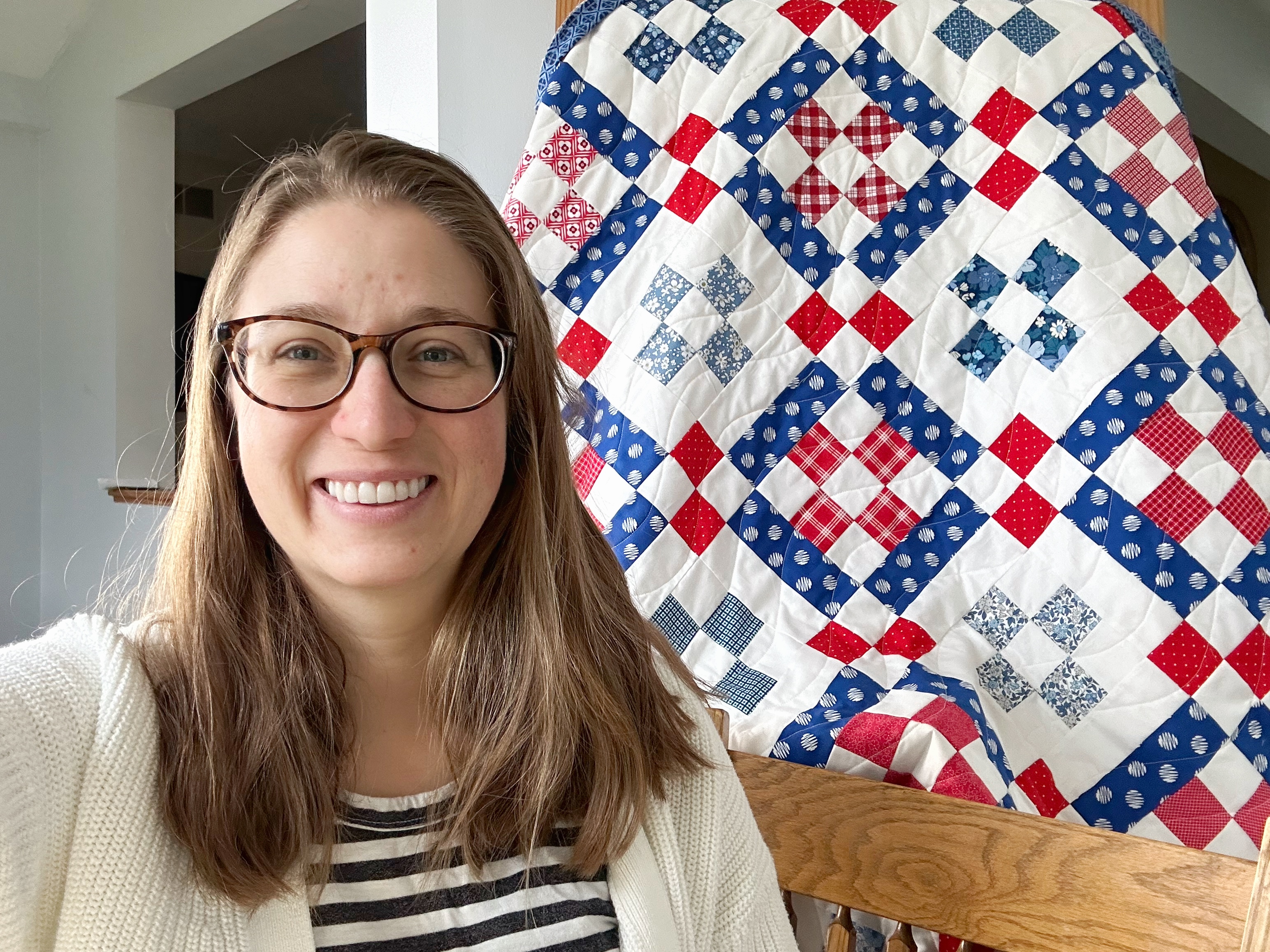 How to Make a Quilt
Have you ever wanted to make a quilt but don't know where to start?  Or, maybe you are a beginner and have made a few quilts but still have some questions?  Well, I'm here to help!  I've designed a beginner quilt pattern called the Nona quilt.
The Nona Quilt Along
Over the next nine weeks, we will walk through every single step of making the Nona quilt together.  I'll be doing blog posts here on the WeAllSew blog each week as well as YouTube videos on my channel that go into great detail.  In addition, I'll also be sharing all of the steps on Instagram too- you can follow me @jessicadayon.
Today I want to give you all the details of the quilt along, the schedule, and the materials.  Here is the quilt we will be making!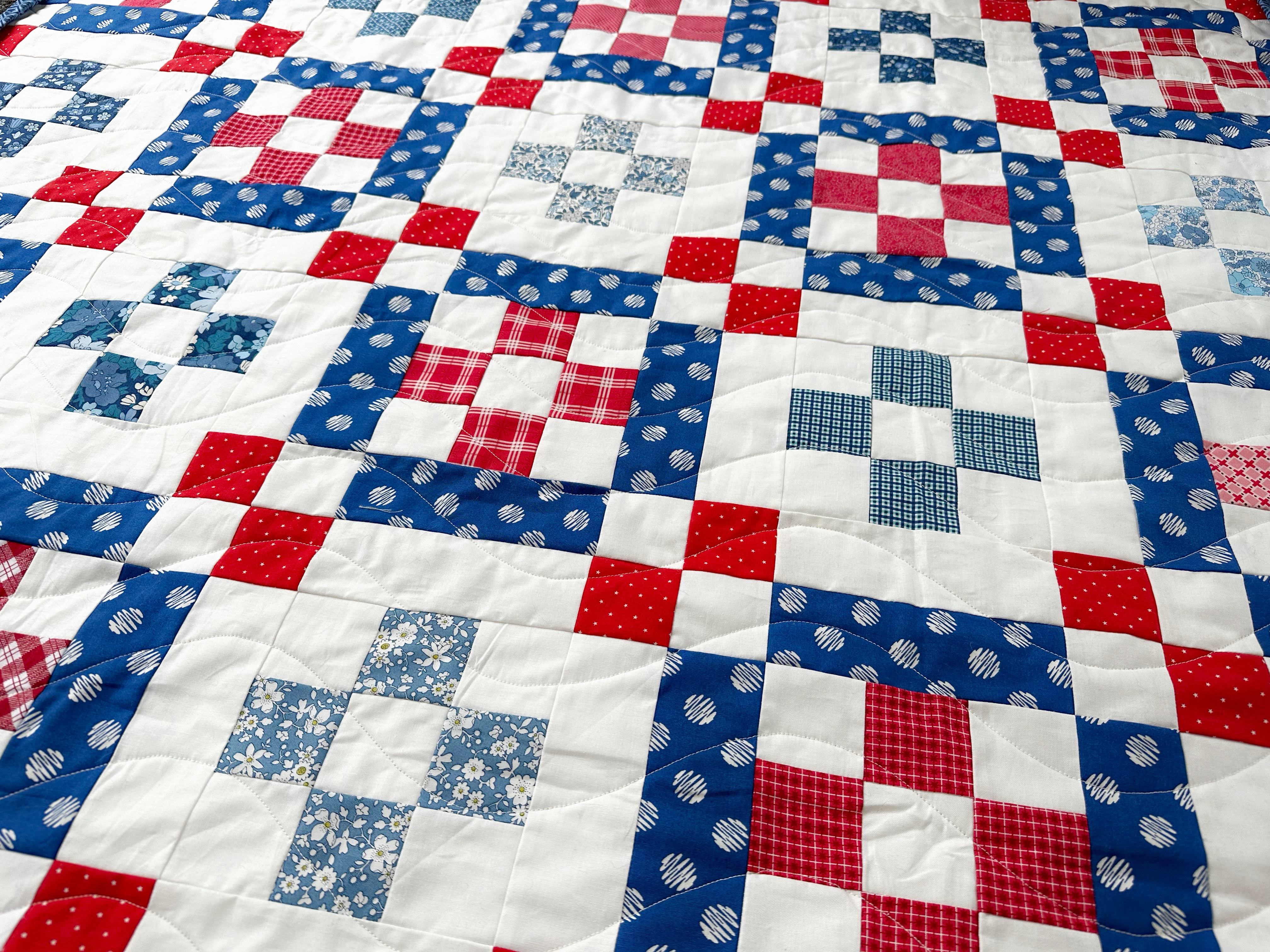 When I designed this, I took a lot of things into consideration so this is a wonderful project for a first-time quilter.  The Nona quilt is an easy quilt pattern and a perfect one to follow for your first quilt.
I designed it to use only squares and rectangles so that we can focus on the basics of quilt making and assembly without tricky, complicated blocks.
I planned for it to use a specific amount of fabric so it isn't too overwhelming for you to find and buy.
The top is made of blocks only, no sashing or borders.  This is helpful, again, to not complicate the process.
The Nona quilt is a relatively small lap quilt size, which will help us get the quilt top together quickly.  Also, it will be easier to baste and quilt.
Nona Quilt Along Schedule
April 7: Week 1, Introduction (today)
April 14: Week 2, Explanation of Fabric & Materials
April 21: Week 3, Cutting the Fabric
April 28: Week 4, Making the Nine Patches
May 5: Week 5, Making Block A
May 12: Week 6, Making Block B
May 19: Week 7, Assembling the Quilt Top
May 26: Week 8, Basting & Quilting
June 2: Week 9, Binding
The Nona Quilt will measure 50 1/2" x 60 1/2" when completed.
Below are the materials needed to make it.  If you know how and where to purchase the materials needed to make a quilt, you can start looking and gathering the supplies you need.  However, if you do not know exactly what these items are and where you can buy these items, you can wait.  Next week, we will deep dive into the materials needed to make the Nona quilt (and the general supplies needed to make a quilt).
Supplies
Acrylic quilting Rulers (For the Nona quilt, I'd recommend getting a 6 1/2" x 24 1/2" quilting ruler and a 6 1/2" square ruler.  These are two of my favorite quilting rulers!  I use them daily.)
Self-Healing Cutting mat
Rotary Cutter and Blades
Scissors
Iron & pressing board/mat or ironing board
Thread for piecing and quilting
Quilting Pins and pin cushion or magnetic pin tray, if desired
Curved safety pins, safety pins, or basting spray
Seam ripper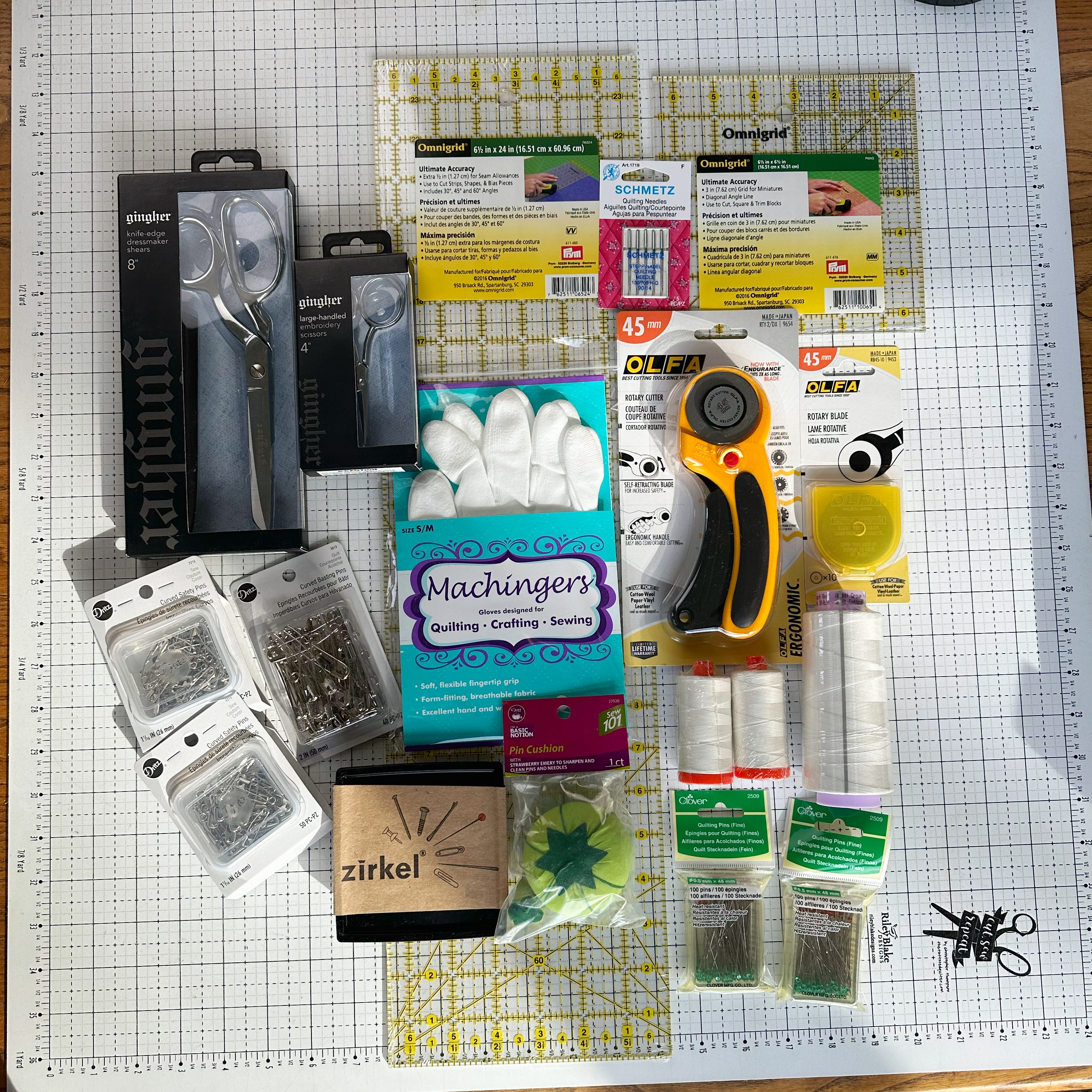 Fabric
1 pack of 5" x 5" squares (also called Charm squares), 30 squares needed total
7/8 yard Alpine print fabric
3/8 yard Solid Pink fabric
1 7/8 yards Solid White fabric
1/2 yard of binding fabric
3 3/4 yards of backing fabric
57" x 67" piece of batting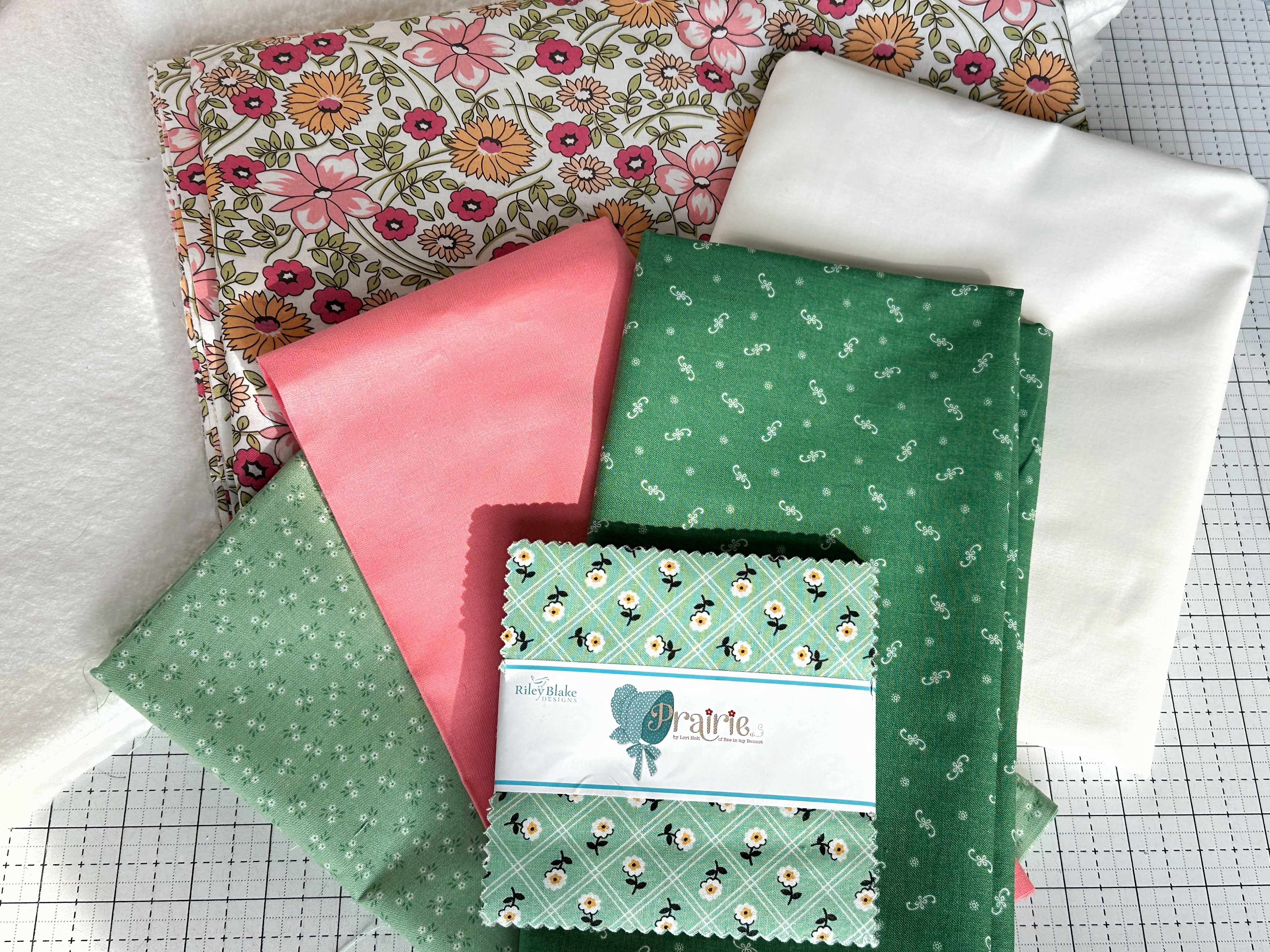 You can download the free PDF of the Nona Quilt below. This pattern contains all of the information needed to make the Nona Quilt.  This PDF even contains a fabric layout page so that you can see exactly where each fabric is used in the quilt.  The page can help you plan your quilt too!

I also created a free Nona Quilt Along Checklist for you!  You can download it below.  This contains the assignments for each week in checklist format so that you can mark each step off as you go along.

Please watch the Week 1 YouTube video on my channel.  This video coordinates with this post and I show the Nona quilt and talk about this fun teaching series.
That's it for today!  I hope you are really excited and will join me in this adventure!  Making a quilt is a beautiful, rewarding process and I'd love to help and encourage you along the way!  I'll see you back here on April 14th and we will talk about the supplies and materials needed.  See you then!
– Jessica
Difficulty level

Beginner

Time to Complete

3-4 hours

Used Material

coordinating thread, cotton fabric, cotton quilt batting, cutting mat, iron, quilting ruler, rotary cutter, scissors, sewing machine

Projects

quilt, quilt, quilting

Seasons

all seasons

Techniques

patchwork
Used Products
What you might also like
2 comments on "The Nona Quilt Along, Week One: Introduction"