Tips for Sewing, Embroidery, Machine Maintenance and More!
Sewing machines, overlockers, embroidery modules . . . oh my!
September is National Sewing Month. A great occasion to share some of our favorite tips and tricks from WeAllSew.
Plus. we have a giveaway at the bottom of the post full of great items waiting to find a  home in one of our lucky reader's sewing room! Make sure you get your entry in.
Sewing Machine Tips
Let's take it back to basics with some simple sewing machine tips.
BERNINA Free Hand System
The easiest way to improve your sewing, both in precision and speed, is to use the BERNINA Free Hand System. If you haven't yet used your FHS check out these BERNINA Free Hand System tips! And before you say the FHS bar isn't easy to reach with your knee, know that it is adjustable, and your local BERNINA store can help you by making sure it is adjusted properly to fit your sewing style.
Tips for Sewing Straight Seams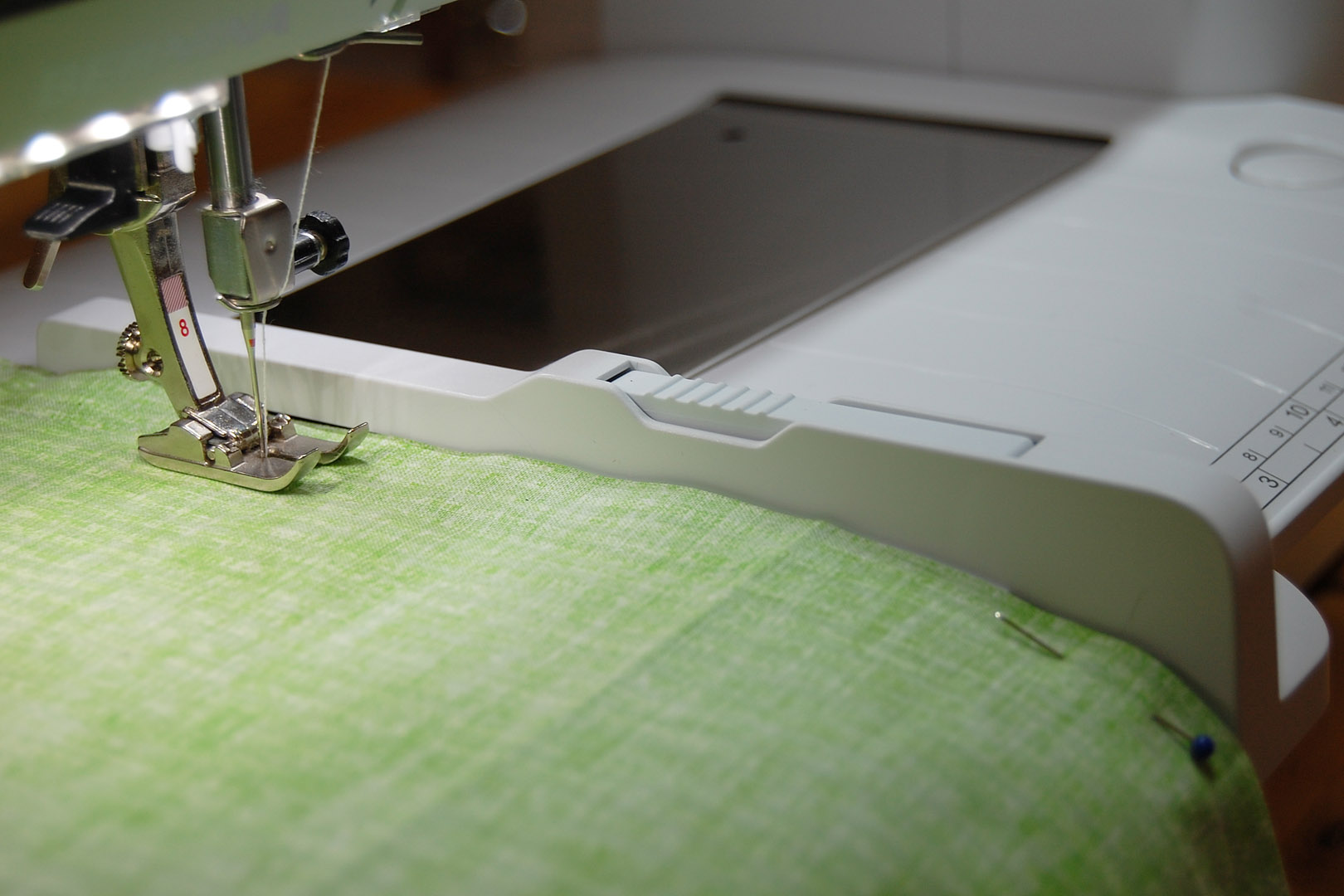 Your BERNINA is equipped with a super handy tool that makes sewing a straight seam incredibly easy. This Tips for Sewing Straight Seams post will have you digging through your sewing box to give this simple tool a try!
Needle and Stitch Plate Security
Some sewing machines are smart enough to warn you about what tools you have on your sewing machine before you break a needle! Find out about the BERNINA Needle and Stitch Plate Security Function and how to use it here.
For more basic sewing machine tips, plus information on basic must-have tools and must-know techniques, check out our National Sewing Month: Back to Basics blog post.
Overlocker Tips
Check out some of our top serger tips, techniques and tutorials to help sharpen your skills.
Overlocker for Beginners Series
Welcome to the world of overlockers! Maybe you have never worked with a serger before, or it could be that you just haven't tried one in a long time. Either way, we are starting from square one and slowly walk through all the cool techniques your overlocker can do. With our Overlocker for Beginners series, you'll be serging with confidence!
How to Thread an Overlocker
Do you dread to thread? Overlockers or sergers of all kinds have a reputation of being impossible to thread, but overcoming this dread of threading is key to your successful experience with these machines. Learn how to thread your machine today.
How to Use Three Threads Three Ways with the BERNINA Overlocker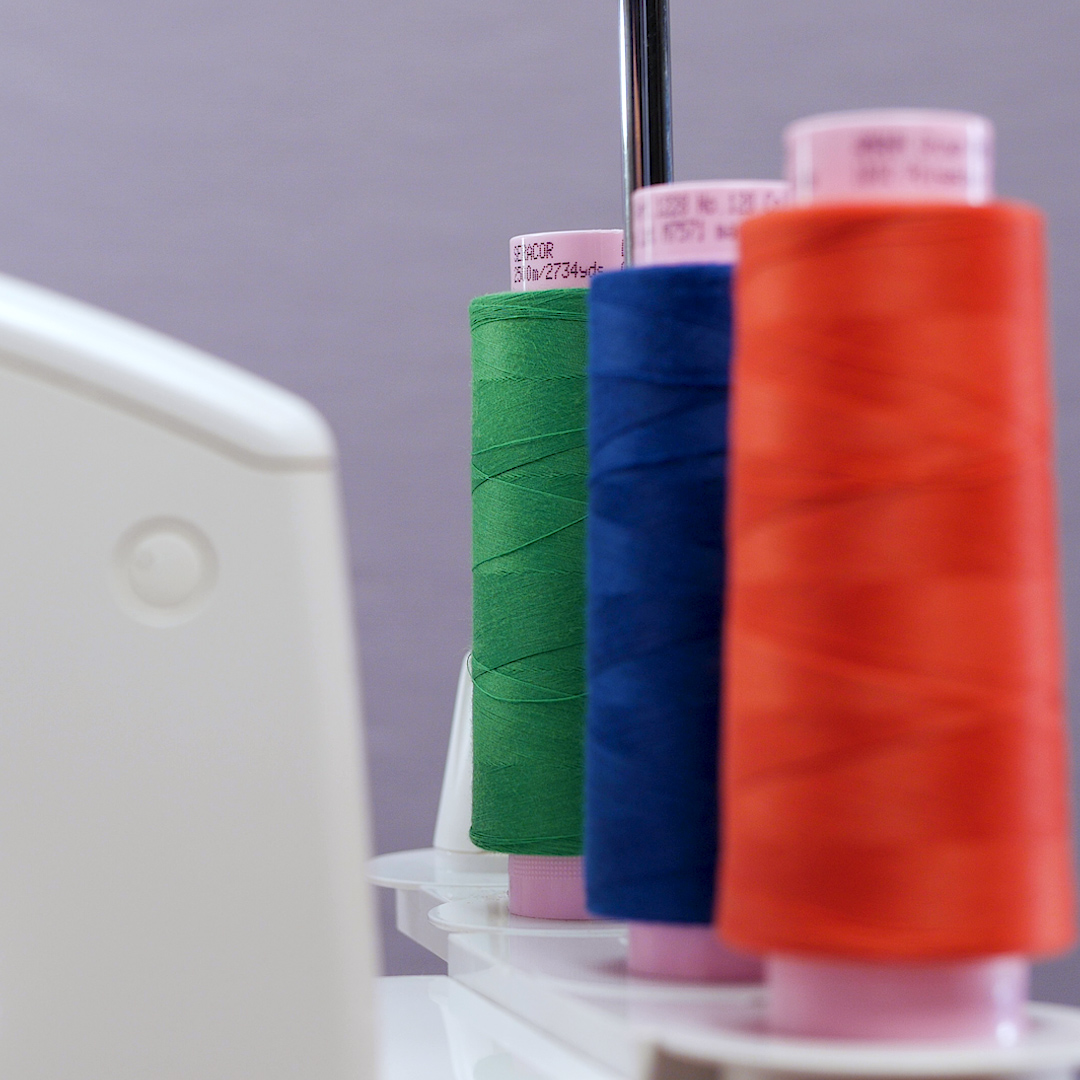 As the old School House Rock song teaches us, 3 is a Magic Number, and this is a great way to think about the basic stitches on an overlocker machine. The three basic stitches are: overlock, flatlock, and rolled edge. Using three threads, we can easily adjust settings to achieve these three different stitches. Learn how it's done on our Three Threads, Three Ways with a BERNINA Overlocker blog post. Then you can get creative with a whole bunch of different ways you can use them!
Machine Maintenance Tips
Overlocker Care and Cleaning Tips
Showing your machines a little TLC is key to maintaining a trouble-free relationship. Just like your sewing machines, your overlocker needs some regular cleaning and oiling. Unlike your sewing machine, knowing when to do this varies more from person to person. You will learn quickly that an overlocker/serger creates much more lint than a sewing machine because with every stitch it is also cutting the fabric. Hello dust bunnies!
Your Interactive Maintenance and Service Program in Your Sewing Machine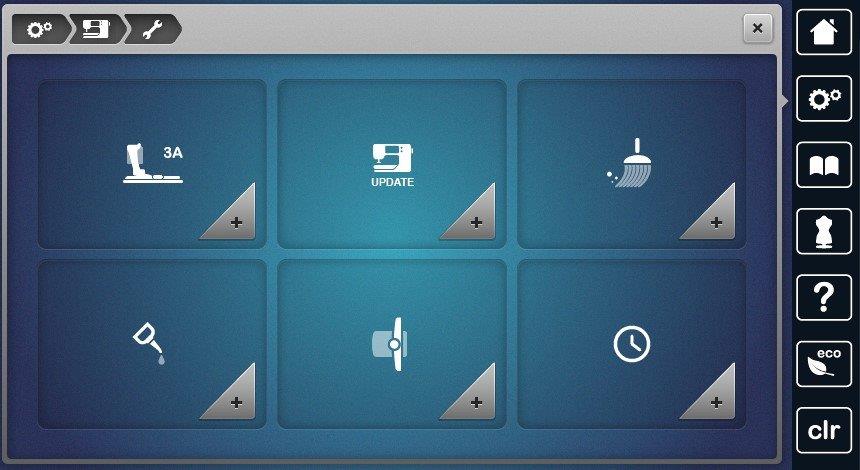 Being a BERNINA sewing machine owner, did you know that your machine has lots of Machine information, Maintenance and Service programs build in? Learn about the programs that help you keep your machine on track.
How to Clean and Oil Sewing Machines with a CB Hook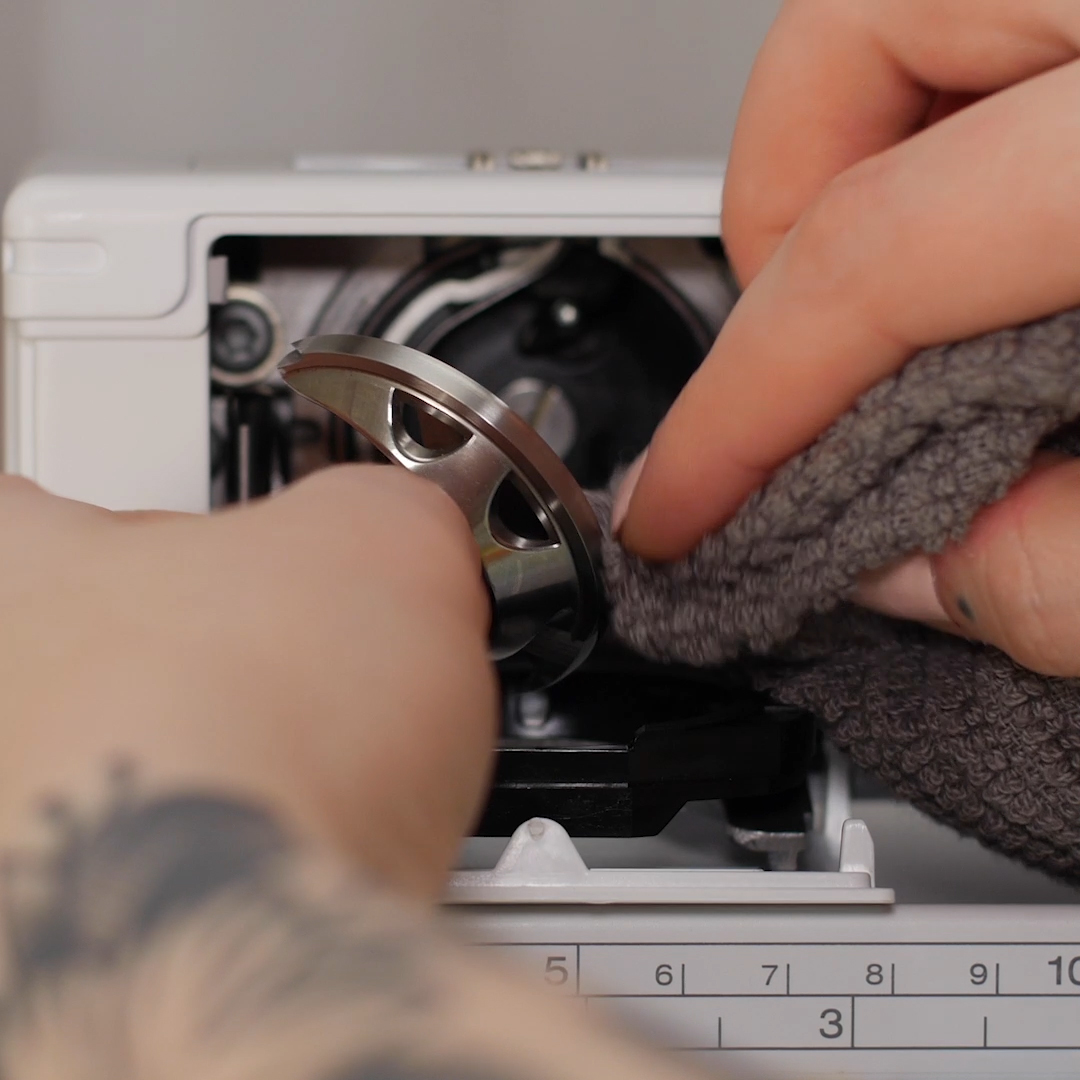 The CB hook system earned BERNINA the reputation for having excellent stitch quality. It's the system on many of our legacy machines as current models including the BERNINA 3 Series and the B 215. It is a beloved system known for its precision and excellent stitch quality. The key to helping these machines last and have a long lifespan is taking care of them properly. Your machine should be taken in to see a tech for a full cleaning and tune-up once a year but it's important to do some basic maintenance between those visits.
If you have questions regarding cleaning and oiling your machine, take a look at some of our frequently asked questions, answered by the BERNINA of America Director of Technical Education and Support, Hans Herzog.
Presser Feet Tips
Let's take a closer look at sewing machine presser feet and accessories. There are so many BERNINA specialty feet and accessories that are made to help you sew your best projects—check out some of our favorites here!
Why So Many Presser Feet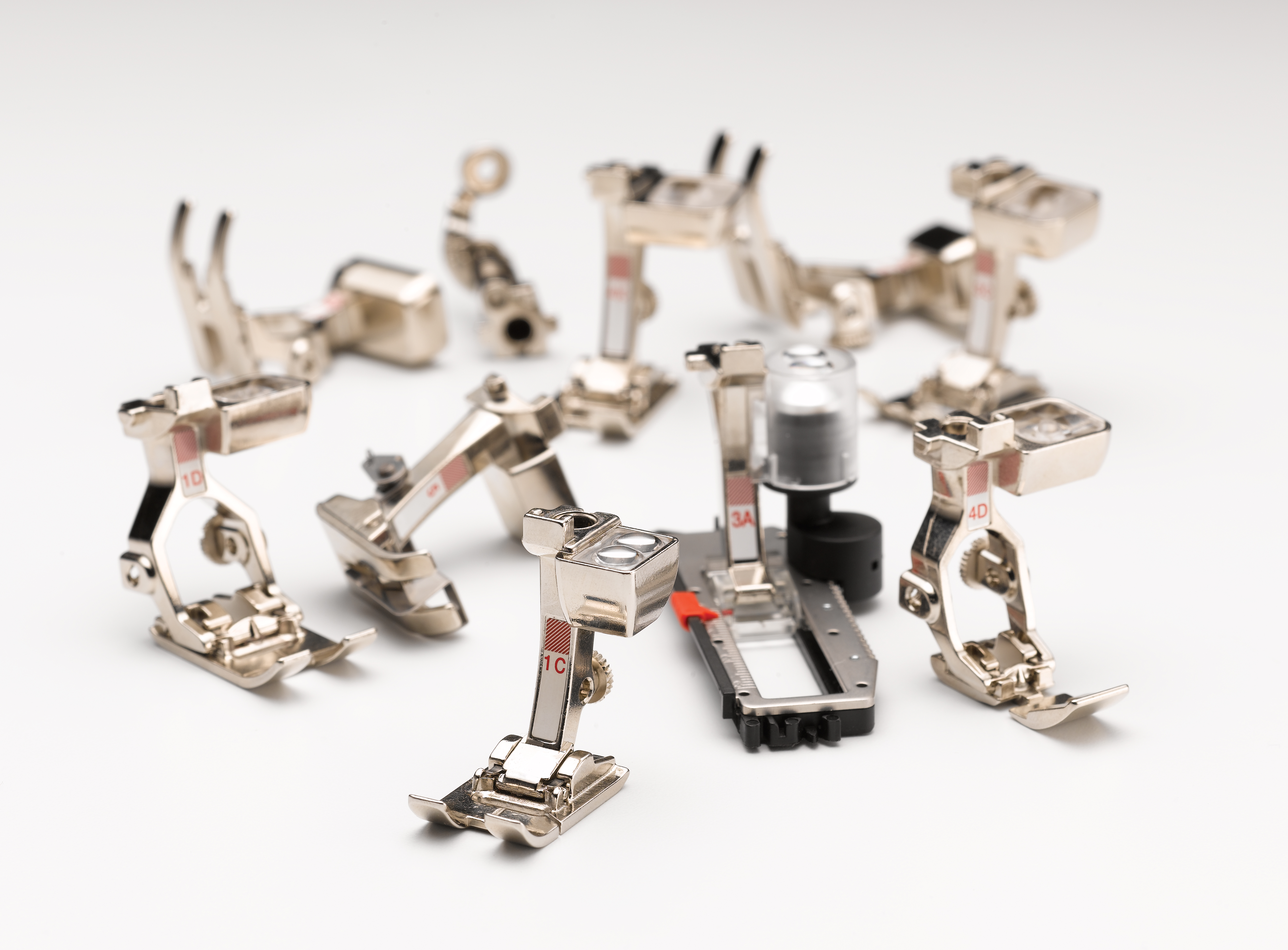 Why are there so many different presser feet? There's more than one reason why you should consider exploring the many presser feet and accessories available to you as a BERNINA sewist, and you can learn more here.
BERNINA Patchwork Feet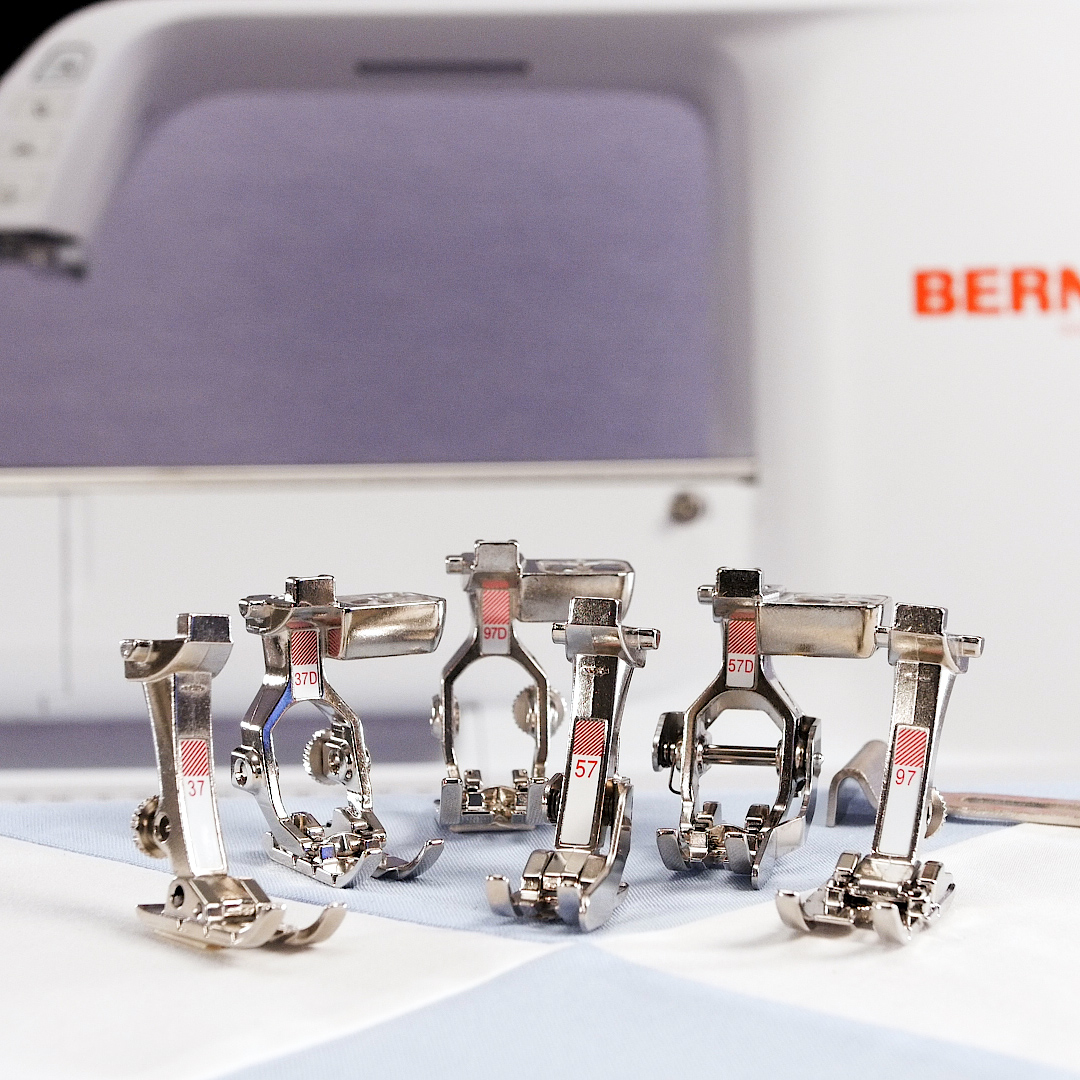 There are specific applications where a precisely sewn quarter-inch seam is necessary, such as patchwork or some crafts. BERNINA offers six different patchwork quarter-inch seam feet to fit the needs of any sewist or quilter and suit your work style. Let's walk through a brief history of BERNINA Patchwork Feet in this post!
Overlocker Presser Feet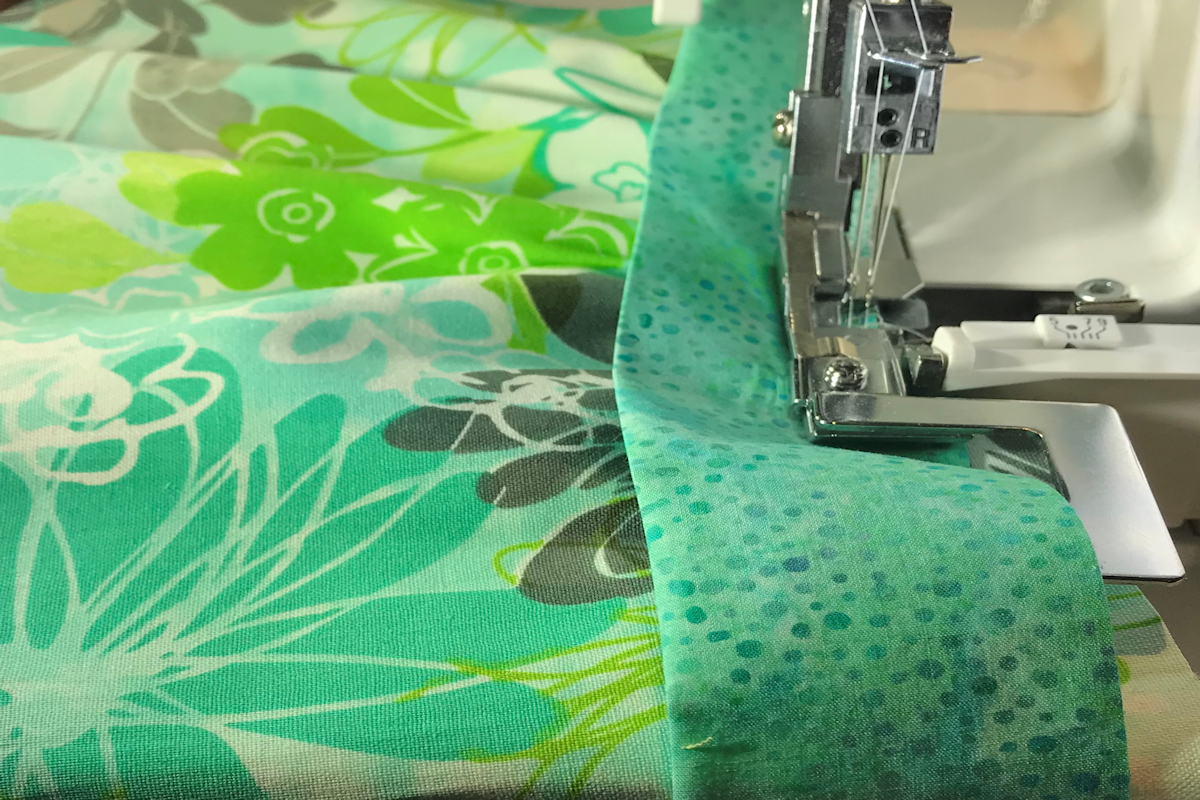 Every BERNINA Overlocker comes with a standard presser foot that works for most everyday techniques. Overlockers do lots of practical techniques such as seaming, hemming, and seam finishes. When you add specialty presser feet to the machine, you can expand the creative possibilities it offers.
Machine Embroidery Tips
Embroidery has been around for centuries, and with machine embroidery, you can create just about any design you want!
Downloading and Transferring Embroidery Designs to a USB Stick
When you purchase an embroidery machine, most will come with built-in designs that are easy to access and ready to stitch, and that's great! But there are so many "perfect" designs to choose from for purchase. Whether you purchase online and download, or purchase designs or design collections on media such as USB sticks or CDs, you will need to get them into the embroidery machine. Take a look at how it's done!
Why So Many Machine Embroidery Hoops?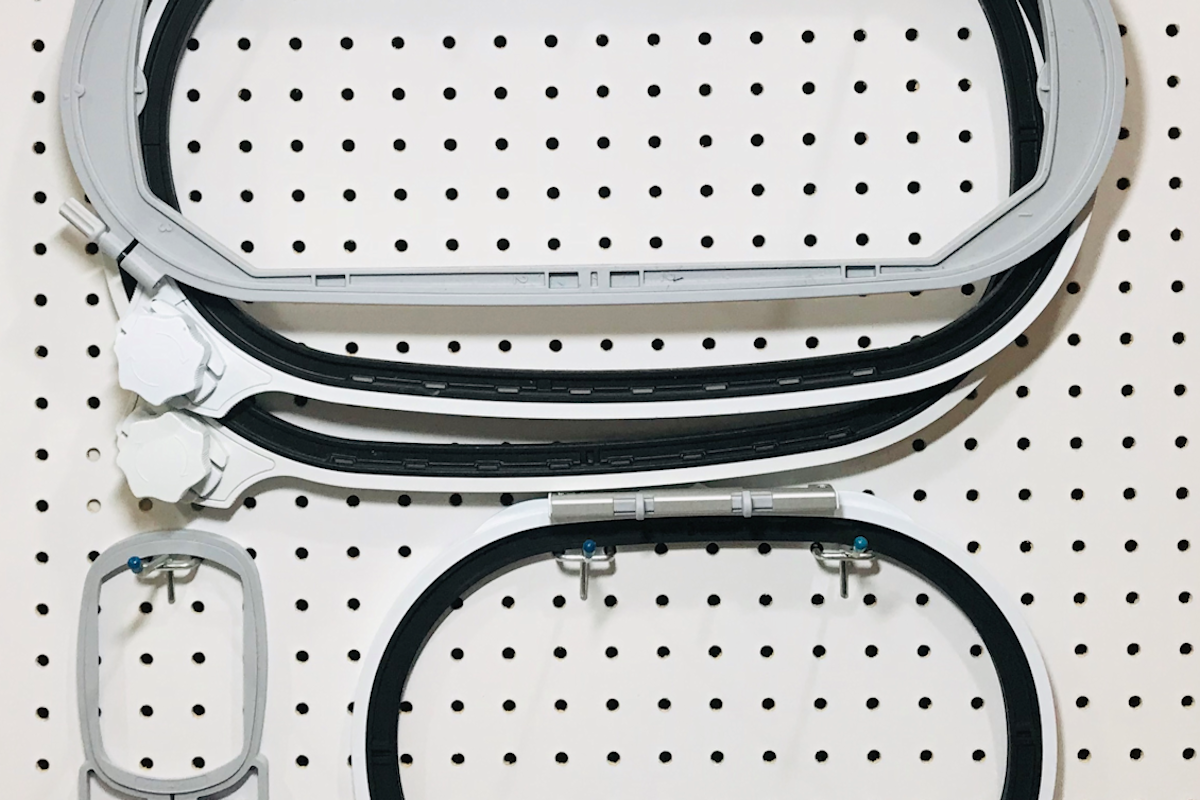 Every embroidery machine comes with at least one and usually more hoops. Plus there are others that you may purchase to add to your hoop collection. But do you really need multiple hoops? Let's find out!
Ten Tips for Using Embroidery Stabilizer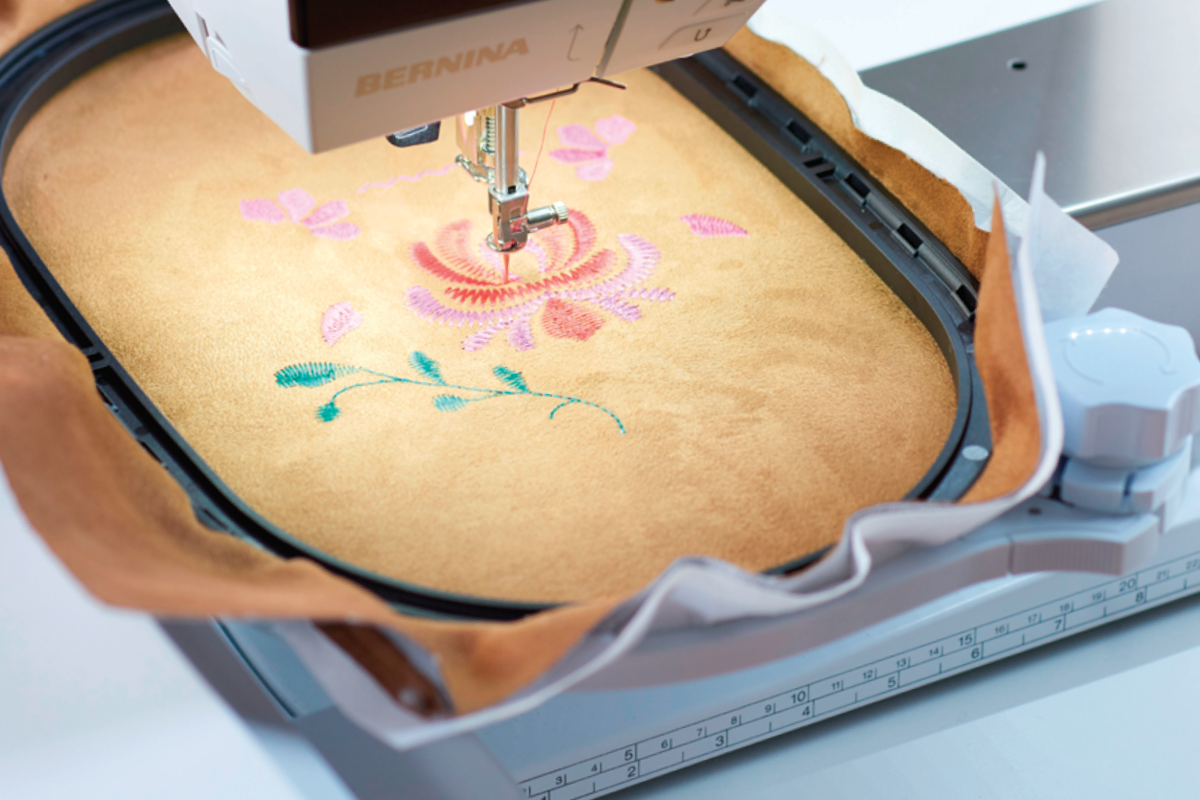 An important part of stitching beautiful machine embroidery designs is the correct use of stabilizers. There are many types of stabilizers for different embroidery situations. If you are new to machine embroidery, it may be confusing to know which one to use when. There are guidelines to help you decide which stabilizer to use but there is no one answer for every embroidery scenario. It is a matter of trial and error, testing, and experience. Try these ten stabilizer tips to help get great stitching results!
Looking for more machine embroidery tips, techniques and projects from experts? We've got you covered with this post from WeAllSew.
Fabric Tips and Tricks
Fear no fabric! Find tips and tricks for sewing with a variety of fabrics, including velvet, vinyl, oilcloth and more!
Sewing with Cork
Give your next craft project a little flair by using cork! Cork is perfect for making bags and wallets, great for applique and embroidery, and much more! It's backed with a thin layer of fabric similar to faux leather. Cork comes in a variety of colors and printed patterns to suit the needs and wants of crafters alike. Learn more about cork fabric.
Seasons

all seasons

Techniques

embroidery, garment sewing, machine threading, sewing
What you might also like
197 comments on "Tips for Sewing, Embroidery, Machine Maintenance and More!"