Why So Many Presser Feet?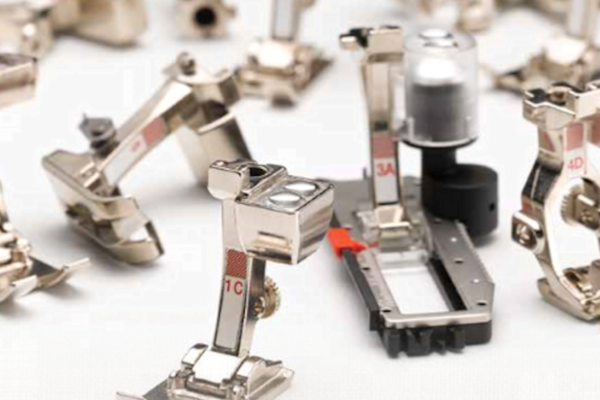 As a sewist, you know that you need a presser foot on the machine to successfully stitch on fabric. Your machine came with an all-purpose presser foot that is useful for many types of sewing situations and most machines come with several more presser feet designed for specific techniques. And, if that's not enough, there are dozens more available as optional accessories. So, why are there so many feet?
There's more than one answer to that question and here are a just few reasons why you may want to consider exploring the many presser feet and accessory options available to you as a BERNINA owner.
Improved Sewing Skills
We all want to do our best at the sewing machine but sometimes, it is not you, but the tools you use that make a difference. A simple change of a presser foot can improve your end result. For instance, it's possible to topstitch the edge of a jacket with an all-purpose foot and get adequate results but using Edgestitch Foot #10/10C/10D makes it easier and the outcome is a line of beautiful stitching that is perfectly parallel to the edge of the jacket. You simply place the finished edge of your project next to the center guide of Foot #10 and then adjust the needle position so the stitching falls next to the edge. As long as you keep the guide aligned with the edge, the stitching will be parallel to it.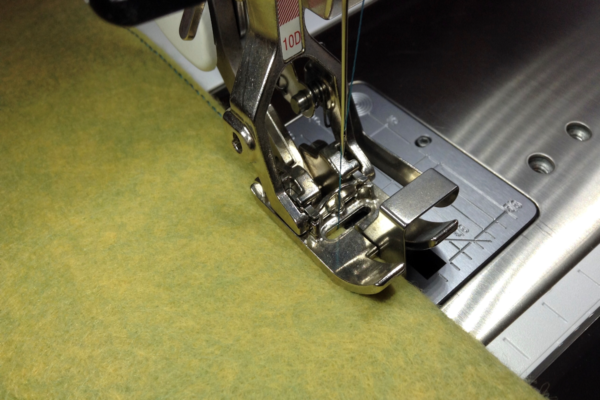 Professional-Looking Results
The goal of most stitchers is to create beautiful items from fabric and thread. Using the right tools for the technique you are sewing results in projects that are crafted with a look that does NOT say "homemade." Many presser feet have markings and guides that help keep you on track for precision stitching. An example of this is Bulky Overlock Foot #12/12C. This foot is useful when making corded piping because of the tunnel underneath that allows the cord to easily travel under the presser foot. On top of the sole is an engraved line that indicates where the needle needs to be aligned so that it will stitch close to the cord when covering it with fabric. This covers the cord tightly to give a smooth, clean look to the finished piping – an easy designer trim!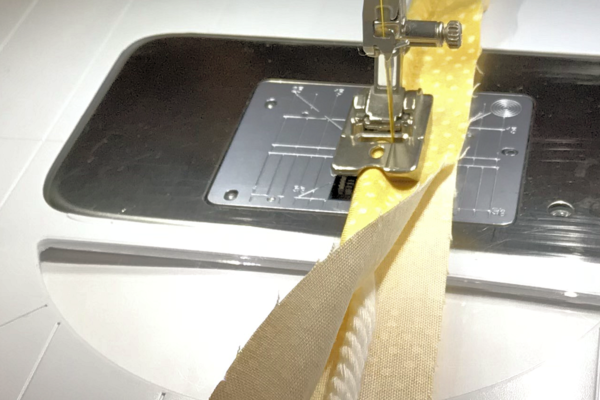 Quicker Stitching
Sewing faster gives you more time to sew! However, you still want it to look like you took your time and strived for the best look and using the right presser foot can help. For example, Gathering Foot #16 is the fastest way to gather fabric. Once you put the foot on the machine and lengthen the stitch length to 4mm, all you do is sew and the fabric automatically gathers – no thread pulling and fussing with the gathered edge!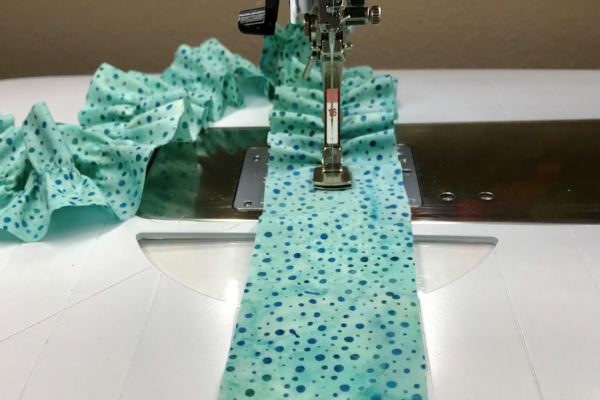 More Creative Options
One of the most fun reasons to explore new presser feet and accessories is the variety of creative techniques you can do with them. Sometimes the only way to accomplish a task is with a specialty presser foot or attachment. For instance, it's virtually impossible to sew a perfect circle without help. Circular Embroidery Attachment #83 offers that help, letting you stitch almost any technique in the round. Mark the center of the desired circle on your fabric and place stabilized fabric on the tack of the attachment. Once you start sewing, the fabric rotates instead of feeding in a straight line and the end result is a perfect circle! Click here to see how it works.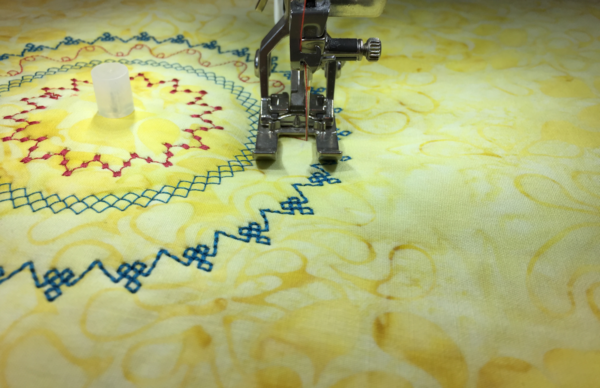 So, even though you can sew hundreds of projects with the presser feet included with your machine, don't let it stop there. Have fun discovering new techniques, solving stitch challenges, and exploring your creativity – all with the right presser foot.
For more information on BERNINA Patchwork Feet, see The Big Book of Feet at your local BERNINA store.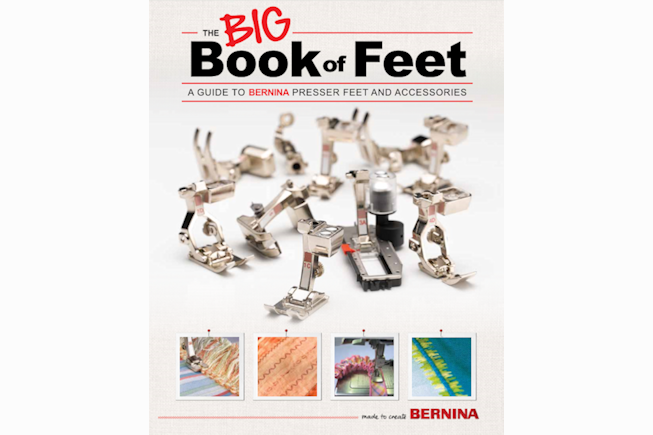 For several posts on BERNINA presser feet and attachments, visit this link.
What you might also like
5 comments on "Why So Many Presser Feet?"