Friends + Partners
Welcome to our Friends & Partners page!
Here you will find a list (in alphabetical order) of all of the wonderful sewers, bloggers and companies we have met recently as well as longtime partners that have become family. This list is always growing so check back often.
If you would like to chat about sponsorship and partnership opportunities, contact us at weallsew@berninausa.com. And feel free to steal one of our badges at the very bottom of this page!
The WeAllSew &
BERNINA Family
BERNINA Badges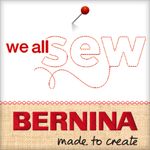 <a href="http://www.weallsew.com"><img src="https://weallsew.com/wp-content/uploads/sites/4/2011/08/WAS_BADGE_final_v2.jpg" alt="WeAllSew.com Badge" width="150" height="150" /></a>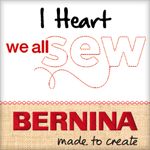 <a href="http://www.weallsew.com"><img src="https://weallsew.com/wp-content/uploads/sites/4/2011/08/WAS_BADGE_final_v1.jpg" alt="WeAllSew.com Badge" width="150" height="150" /></a>