Penny Layman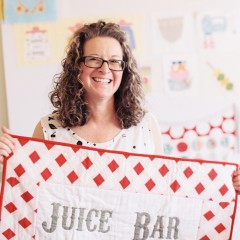 Penny is an author and teacher living in Colorado with her husband Lenny. In addition to authoring The Paper Pieced Home, her work has been published in several books and magazines. Her designs have a vintagey-modern feel with strong lines and a bit of whimsy.
Most of the things in her home are handmade, from curtains to floor mats to dishtowels, to pillows and bath mats and of course quilts.
Penny was taught to sew by her mom at about age 7, but didn't start quilting until 6 or 7 years ago. She also enjoys sewing clothing.
Latest Posts from Penny Layman
Other Posts from Penny Layman