Jeanne Cook-Delpit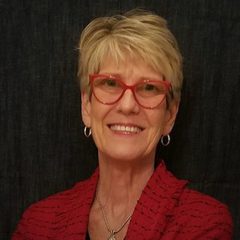 Jeanne caught the sewing bug at a young age by watching her grandmother create with needle and thread. From then on, the desire to make unique items that no one else had was ever present. As a result of that passion, her hobby turned into a career, which brought her into the world of BERNINA.
Twenty-five years later, working for BERNINA still captivates Jeanne. While her time to stitch may not be what it once was, the desire to help others reach their creative potential with needle, thread, and a BERNINA still rings true!
Jeanne resides in Altamonte Springs, Florida with her husband and four legged bestie when she isn't attending a Trade Show, helping plan BERNINA University or working with the BERNINA and bernette Brand Ambassadors.
Latest Posts from Jeanne Cook-Delpit
Other Posts from Jeanne Cook-Delpit