BERNINA & bernette Brand Ambassador Class of 2022
We are proud and honored to present our BERNINA and bernette Brand Ambassador Class of 2022!
Please welcome our new additions to the BERNINA and bernette Ambassador family. You will see inspirational content, creative project tutorials, innovative tips and tricks, plus so much more, from them all, here on WeAllSew and social media.
Cassandra Beaver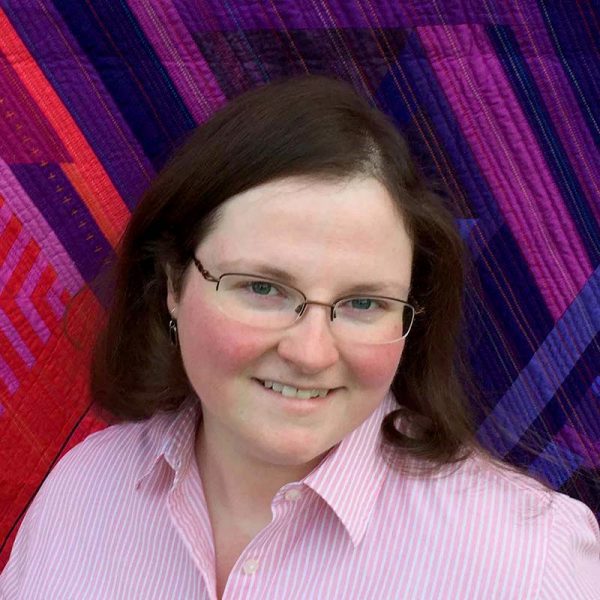 Cassandra is a mostly-modern quilter, pattern designer and quilting educator based in west-central Ohio.  She holds a BFA in Painting and Theatre Design and an MFA in Scenic Design. Her award-winning quilts have been in more than 50 shows, numerous publications, and four of her quilts reside in the permanent collection of the National Quilt Museum in Paducah, Kentucky. Cassandra's designs and patterns use traditional and/or foundation paper piecing techniques to create dynamic and unique quilts that are inspired by nature, architecture, and art.
Follow Cassandra on Instagram.
Nicole Daksiewicz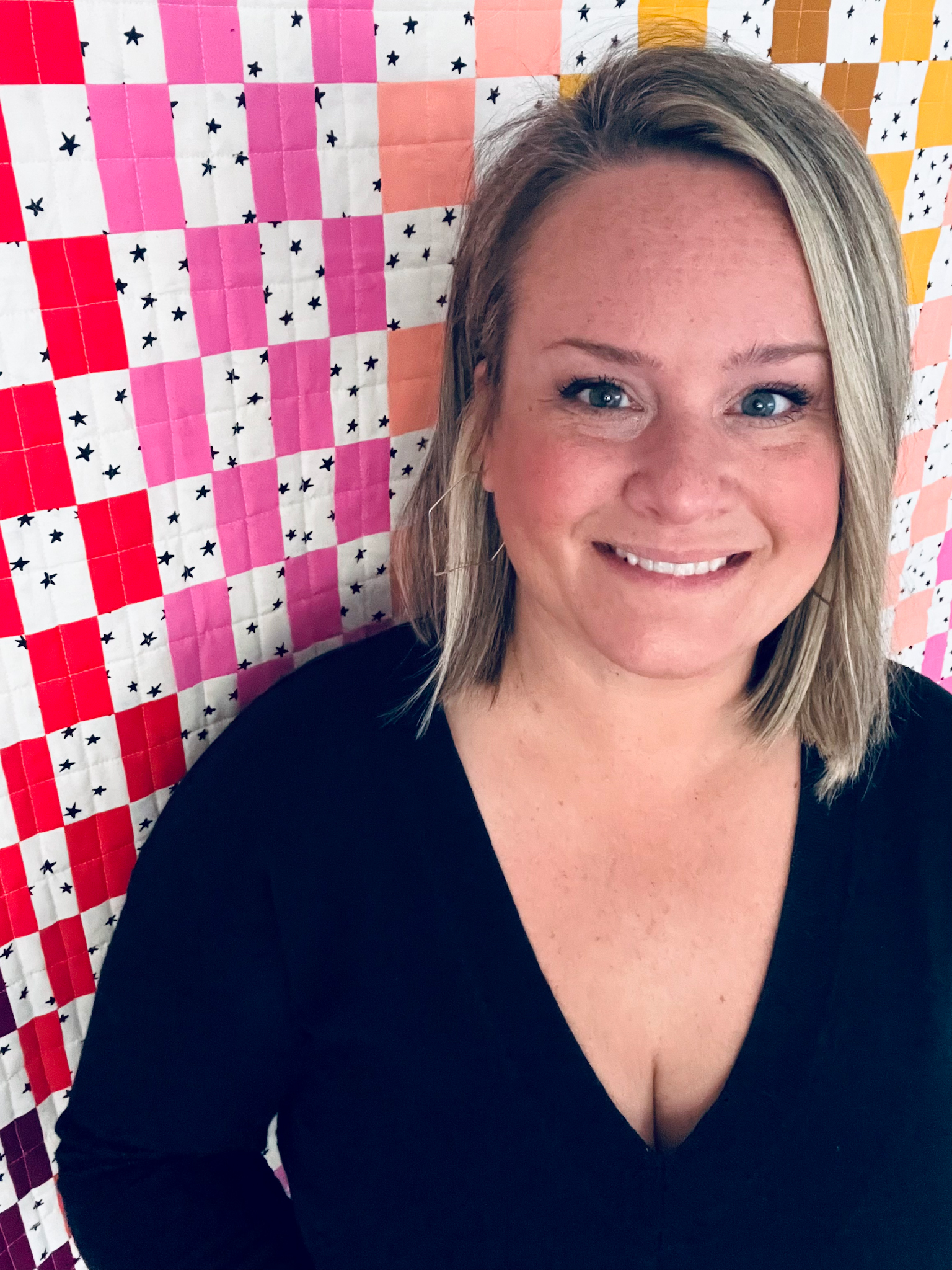 Nicole is a stay-at-home mom and business owner who lives in Indianapolis, IN with her husband and son. After making her first quilt for her son in 2010 she fell in love with quilting and blogging about all of her creations. After several years of blogging, she decided to make the move into opening her own quilt pattern business named after her blog Modern Handcraft. She is a fan of bright-bold colors and a minimalist modern design which you can see in her quilts and home decor projects.
Follow Nicole on Instagram.
Jessica Dayon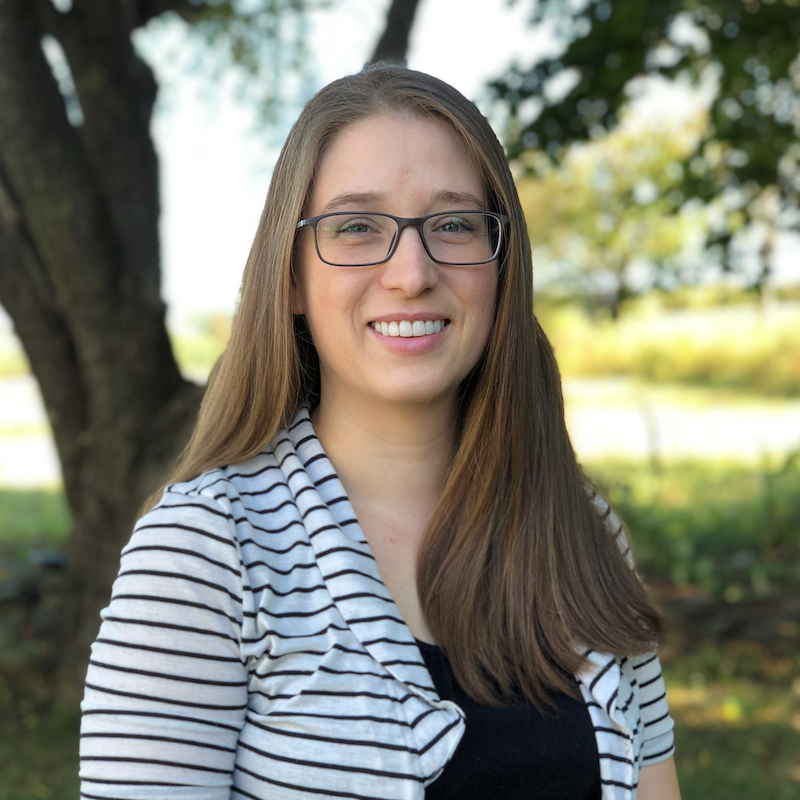 Jessica is a self-taught quilter who began quilting about 5 years ago.  Quilting became an instant passion.  Shortly after making her first few quilts, Jessica began designing quilt patterns.  Since then, she has made hundreds of quilts, written 3 quilt books, and she shares her love of quilting with the community she has built on social media and her blog.  Jessica looks forward to sharing new patterns, quilt alongs, and tutorials with you!
Follow Kelly on Instagram.
Kelly Dempsey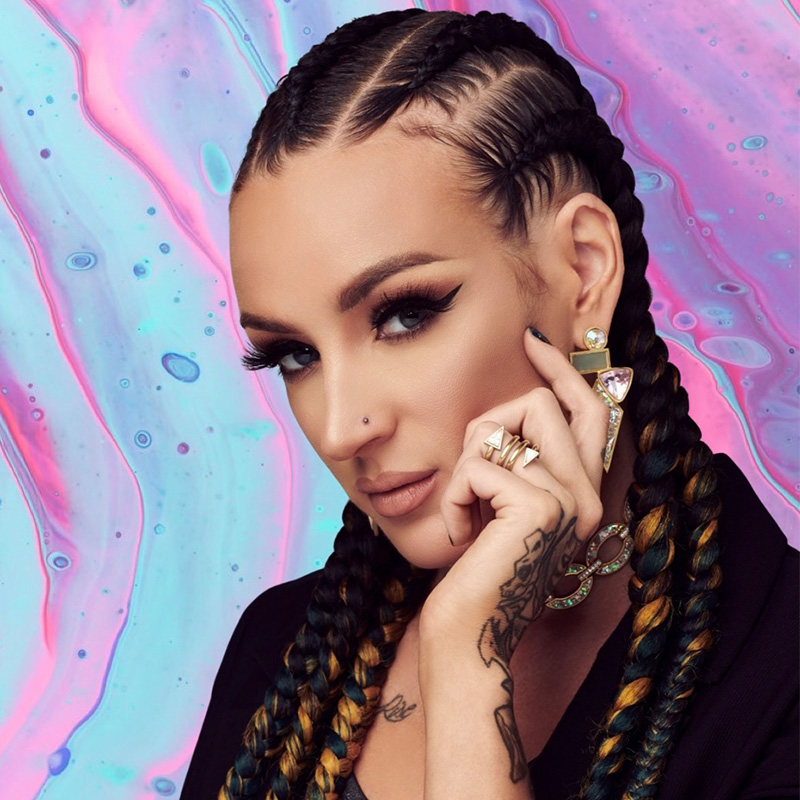 Kelly Dempsey is a self-taught fashion designer from a small town outside of Boston Massachusetts. Kelly credits sifting through 25cent bins at thrift stores as a child to her innate eclectic design instincts, which later landed her runner-up on Season 14 'Project Runway.'
While growing up & being ridiculed for her beloved thrift store finds, Kelly felt a deep desire at a young age to transform her secondhand clothing into something completely new in hopes of overcoming the negativity and create a style all her own. With great success from her efforts, a spark ignited inside Kelly & she has since been driven to inspire others not to label themselves by a particular situation, but instead look within to stand in the power we all so innately hold.
Kelly recently launched her new online learning platform where she will be offering an assortment of unique thrift flipping courses and a beginner sewing class for anyone interested in exploring their authentic creativity via the use of secondhand materials. "We have enough items in existence already, so instead of letting thrifted garments end up in landfills as most of them do, we can reinvent them into something totally new and just for you… all while looking out for our environment too.
Learn more about Kelly here.
Dessi-Desu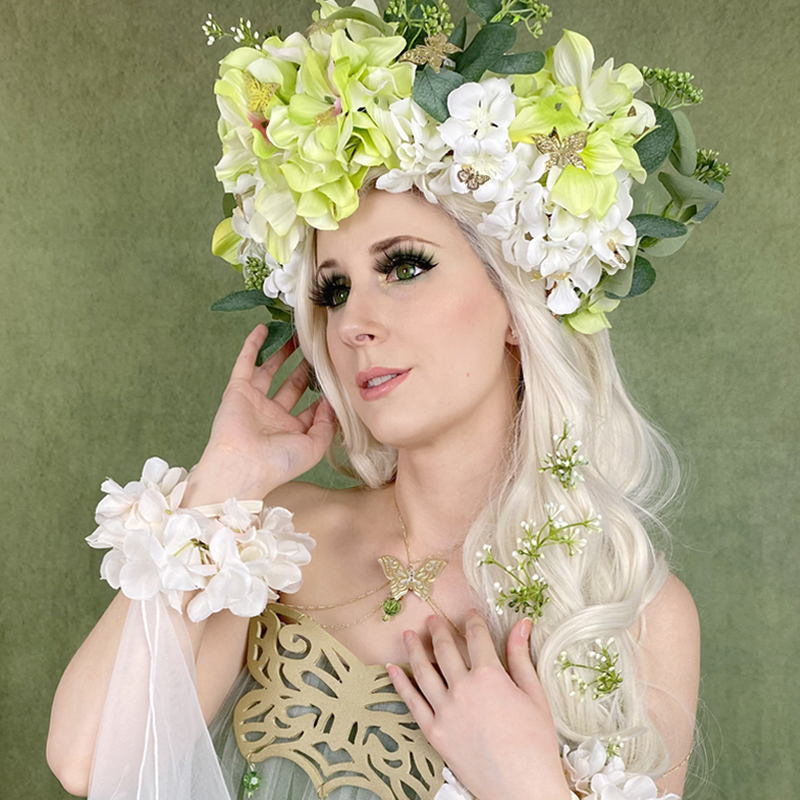 Dessi-Desu is a cosplayer with 20 years of experience crafting and wearing her cosplay creations. Her cosplay journey started with her first anime convention in 2002 and she has been hooked on cosplay ever since! She loves to share her costume crafting process online to inspire others that bringing the unusual to life is possible. She is also an illustrator that infuses her love for art and design into cosplay. Dessi-Desu has drawn designs inspired by a number of beloved characters for other cosplayers in the cosplay community to also enjoy and bring to life. For Dessi-Desu, cosplay has been an ongoing journey of learning and acquiring new skills. When Dessi-Desu isn't drawing or sewing, she is always on the lookout for the next cosplay project with new and interesting challenges. Some of her favorite past cosplay projects include Belle from "Belle: The Dragon and the Freckled Princess," Elsa from "Frozen," and Spinel Sun from "Cardcaptor Sakura."
Follow Dessi-Desu on Instagram.
Sally Manke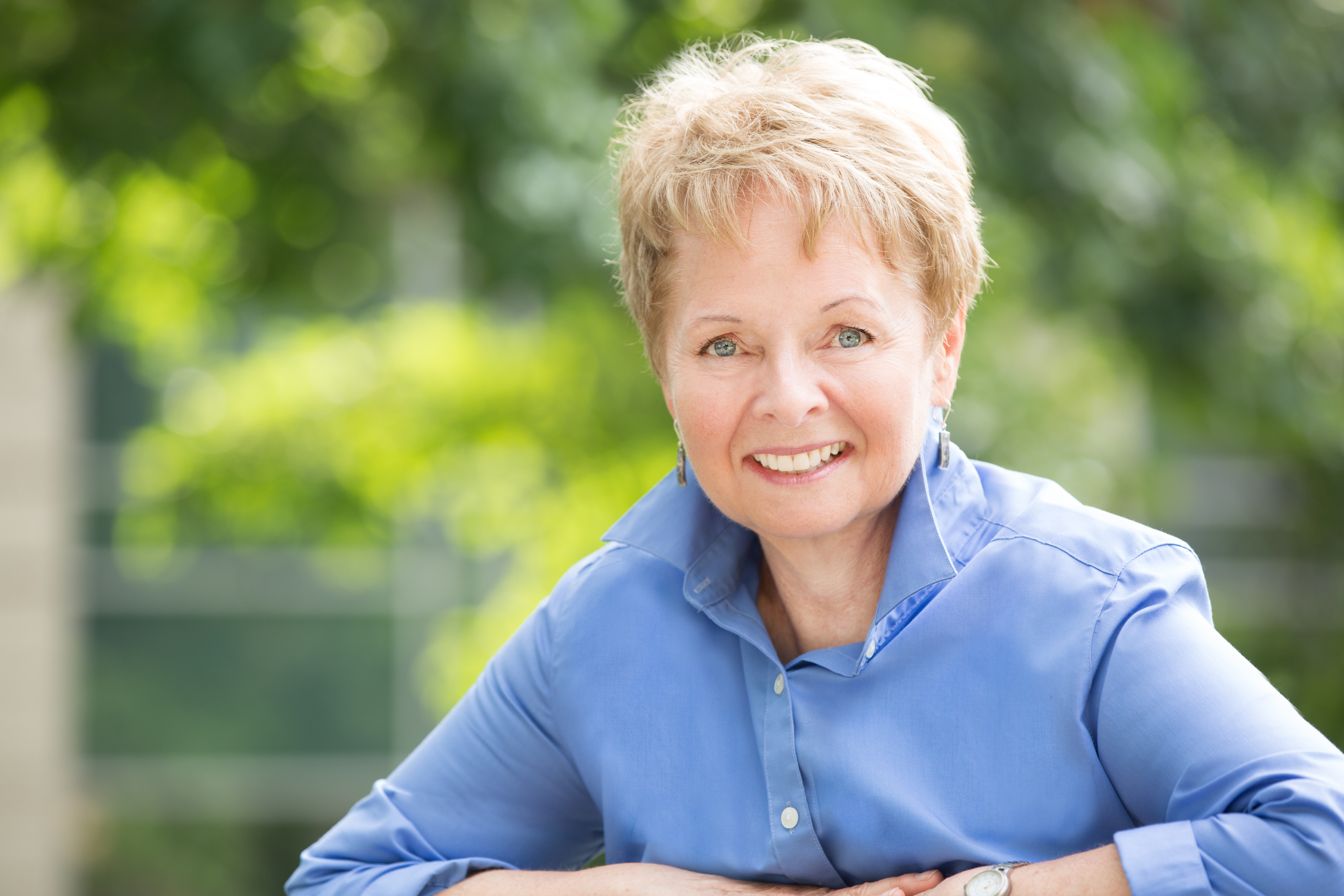 Award-winning fiber artist Sally Manke's mission is to delight others with textile art that exemplifies her passion for joyful, creative expression through color and texture. Sally creates her art quilts and fiber art in her home studio in Arcadia, Michigan. There she finds inspiration from the wildflower-dotted woods, Lake Michigan shoreline, snowy trails, and country roads that surround her home. Nature is often the theme in her work as she explores new techniques, media, and designs patterns.
Teaching and speaking on the national level, Sally conveys a contagious love of fiber art. She possesses boundless energy and an electric spark of creativity that comes across to quilters at all levels.
Follow Sally on Facebook.
Candice Odeen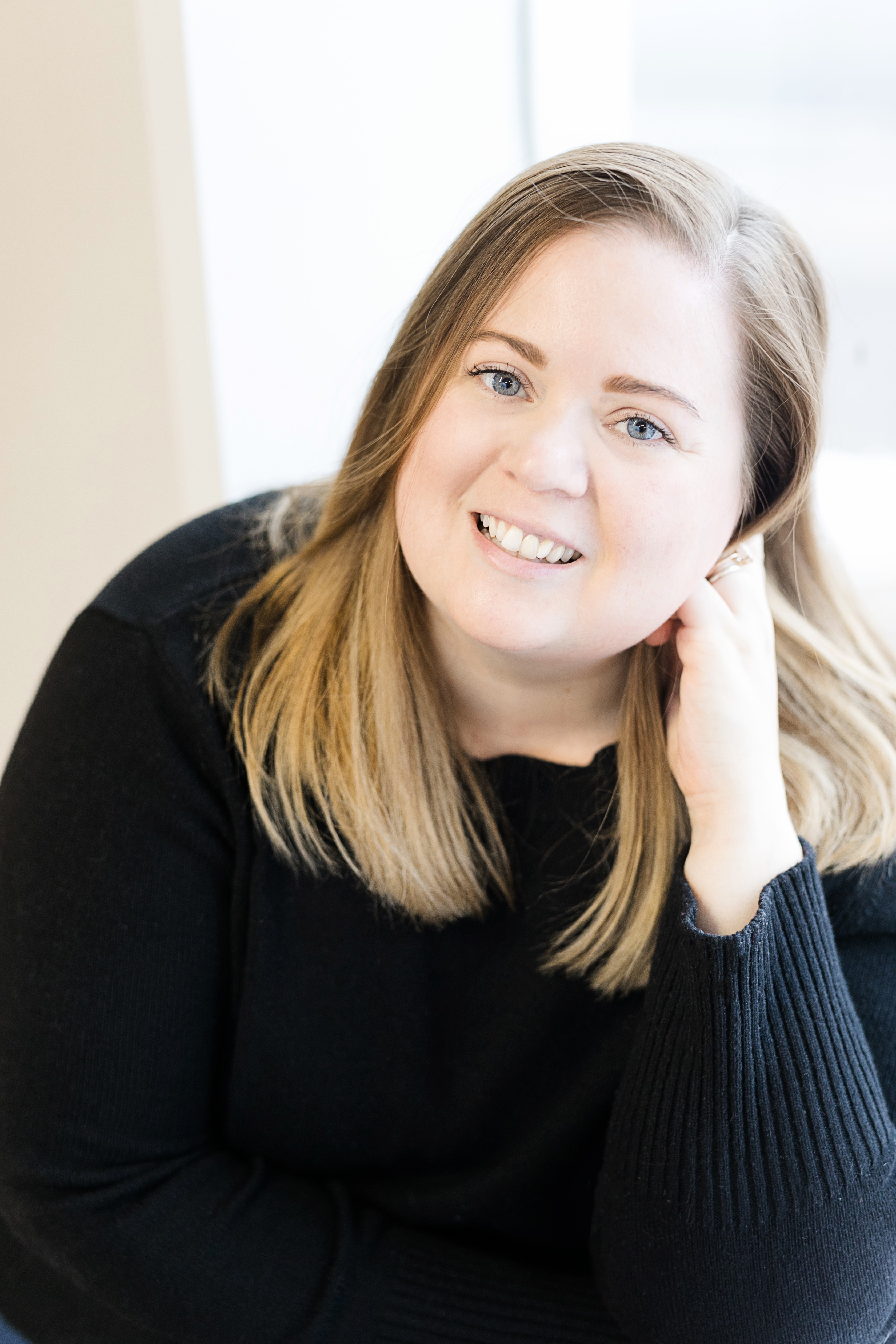 Candice first discovered quilting as she helped her grandfather hand-tie the intricate quilts he made from donated and thrifted clothing. The memories built in her childhood inspired her to take on the project of sewing bespoke crib sheets for her newborn daughter, which was the nexus of her passion for all things fiber: hand embroidery, weaving, and now the art of quilting. When she is not sewing, Candice loves to explore the natural beauty around her home in Northern Wisconsin through hiking, snowshoeing and boating with her daughter and husband, but can also be found happily at home enjoying all things cozy with her two pups, cat, and a good cup of coffee.
Follow Candice on Instagram.
Paige Plihal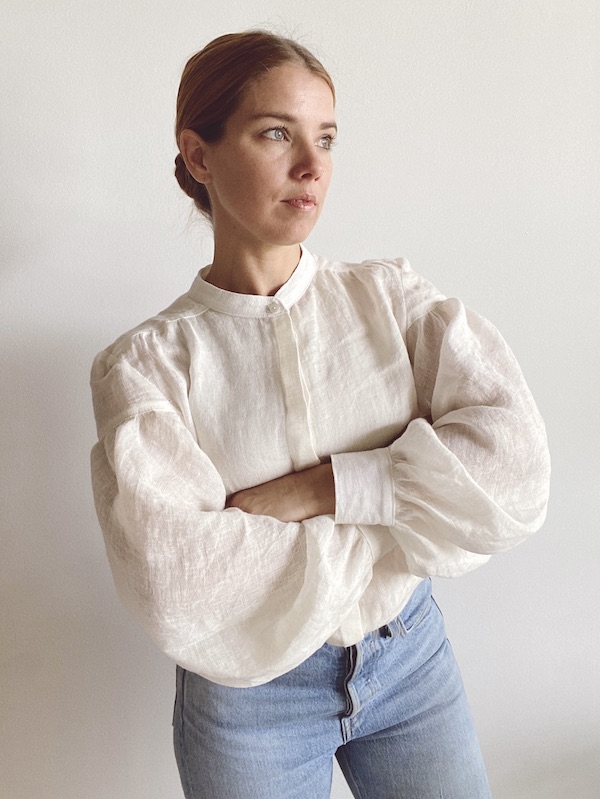 Paige is a sewist, knitter, and dye artist from San Diego, California. A love of craft and a DIY spirit were always encouraged in her childhood (she learned to sew on a BERNINA 1020 at 8 years old), and she began sewing in earnest in 2009. After a four-year stint selling home-sewn baby carriers and accessories on Etsy, she found the online sewing community and leapt head-first into garment sewing. She hasn't looked back. She loves melding fashion and style while building an intentional wardrobe for the relaxed Southern California sunshine when sharing her creative journey. Paige's favorite fabrics are linen, silk, denim, and leather, and she loves empowering other creatives to try new substrates and explore new crafts. She works in marketing and education for a local lifestyle brand, where she has the pleasure of working with fine textiles, exploring deadstocks in the LA Garment District, and generally flexing creative muscles daily.
Follow Paige on Instagram.
Martha Porter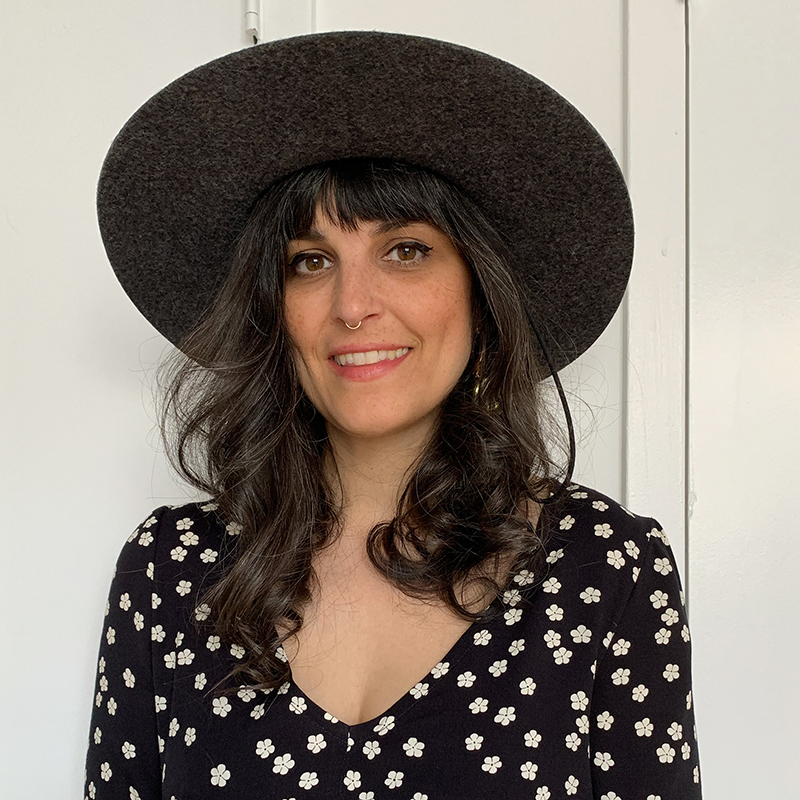 Martha is a textile designer with over 15 years of experience in the fashion industry, specializing in custom printed textiles. She recently moved to New York's Hudson Valley after living in Glasgow, Scotland for two years. Martha collects vintage sewing patterns, unusual fabrics and trims, and she delights in combining them to create unique garments. If she's not at the flea market searching for buttons or busy in the sewing room, you can find Martha hiking up a mountain, cycling down country roads, or in the middle of a field, picking four leaf clovers.
Follow Martha on Instagram.
Krista Schneider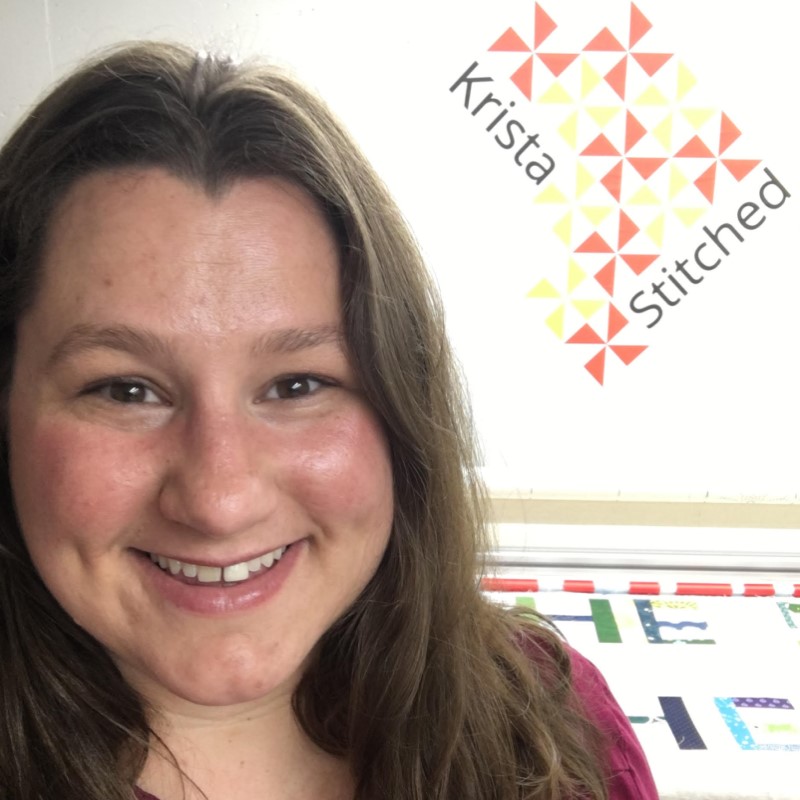 Krista Schneider is a life-long creative who left her ten-year career as a microbiologist in 2018 to stay home with her two children. Once they were both out of diapers she regained her passion for quilting and started a longarm business, Krista Stitched, in 2020. She enjoys encouraging and collaborating with other quilters by sharing her process and progress on social media.
Follow Krista on Instagram.
Justin Stafford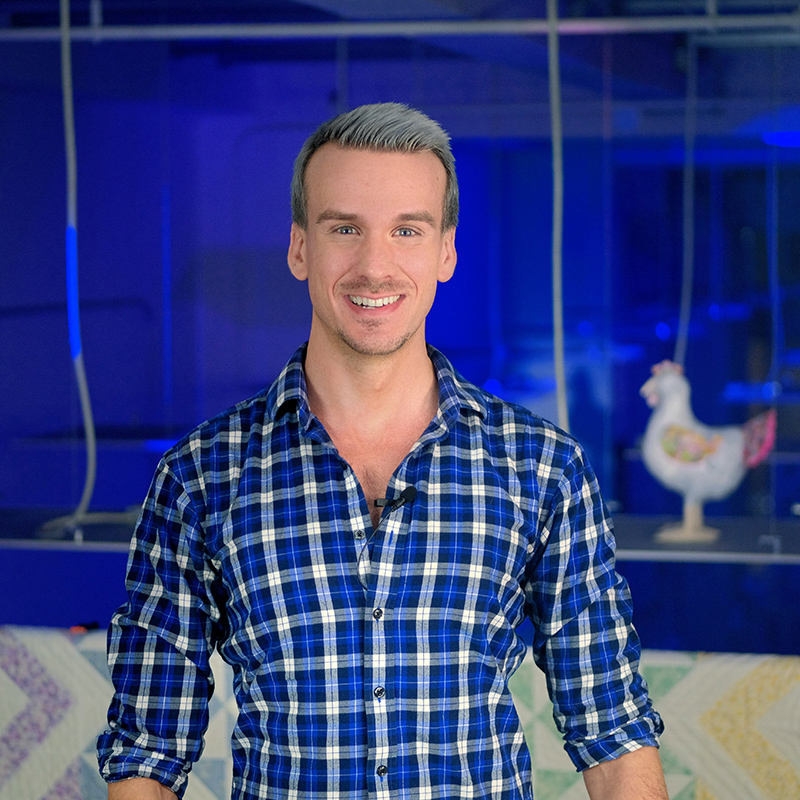 Justin Stafford has always been a creative soul. As a child, he loved building wood sculptures out of the left-over scraps from his dad's woodworking shop, taking pictures with disposable cameras, painting landscapes, making greeting cards and eventually finding his bliss in the fiber arts. He attended the Fashion Institute of Technology which landed him in New York City. This proved to be a huge source of inspiration for his work. After placing in a Bernina quilts for shelter dogs contest, people started reaching out to see if he gave lessons and so his little quilt business was born. He decided to name it Keaton Quilts after his dog at the time, Diane Keaton, who was the catalyst for him to start sewing again, making her little booties, snappy sweatshirts, and little quilts for her beds. Since then, Diane has passed on the torch to Buster Keaton – his new pup. After several years of teaching workshops in the city and abroad, having his quilts appear in Saks Fifth Avenue windows, and writing the book – Tiny World: Quilting, he's excited for his latest adventure – mastering everything to do with longarming.
Follow Justin on Instagram.
Emily Taylor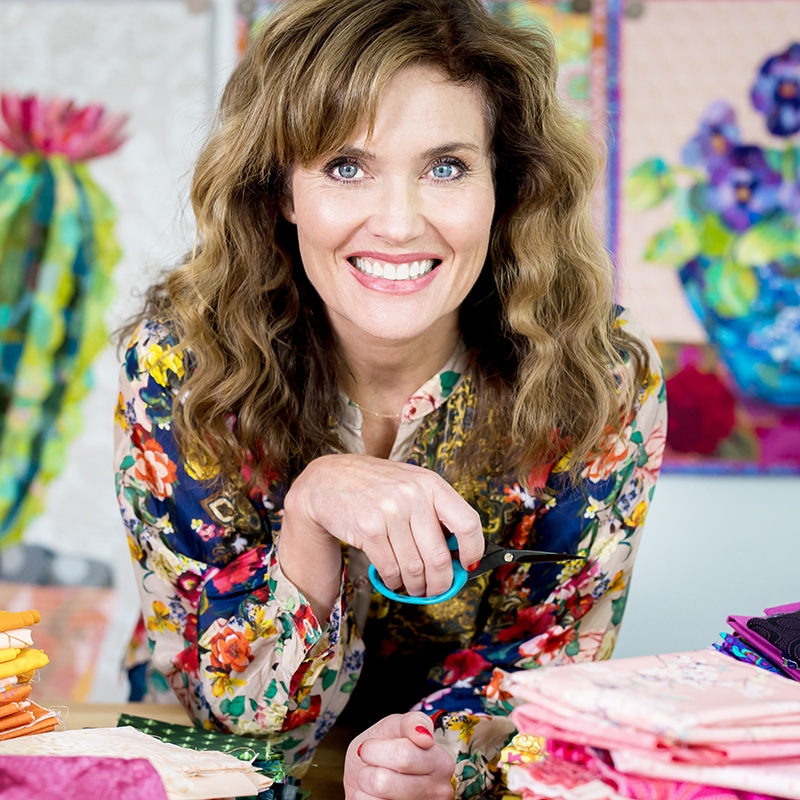 Emily Taylor is a self-taught artist, author and creative entrepreneur.  Her passion is applying principles of art to create collage quilts and other textile projects for the home.  Emily is an enthusiastic teacher, and believes in the power of creative communities to spread a little more peace and happiness in the world.
Learn more about Emily, her patterns, and educational resources at CollageQuilter.com.
Scorpio Uzuh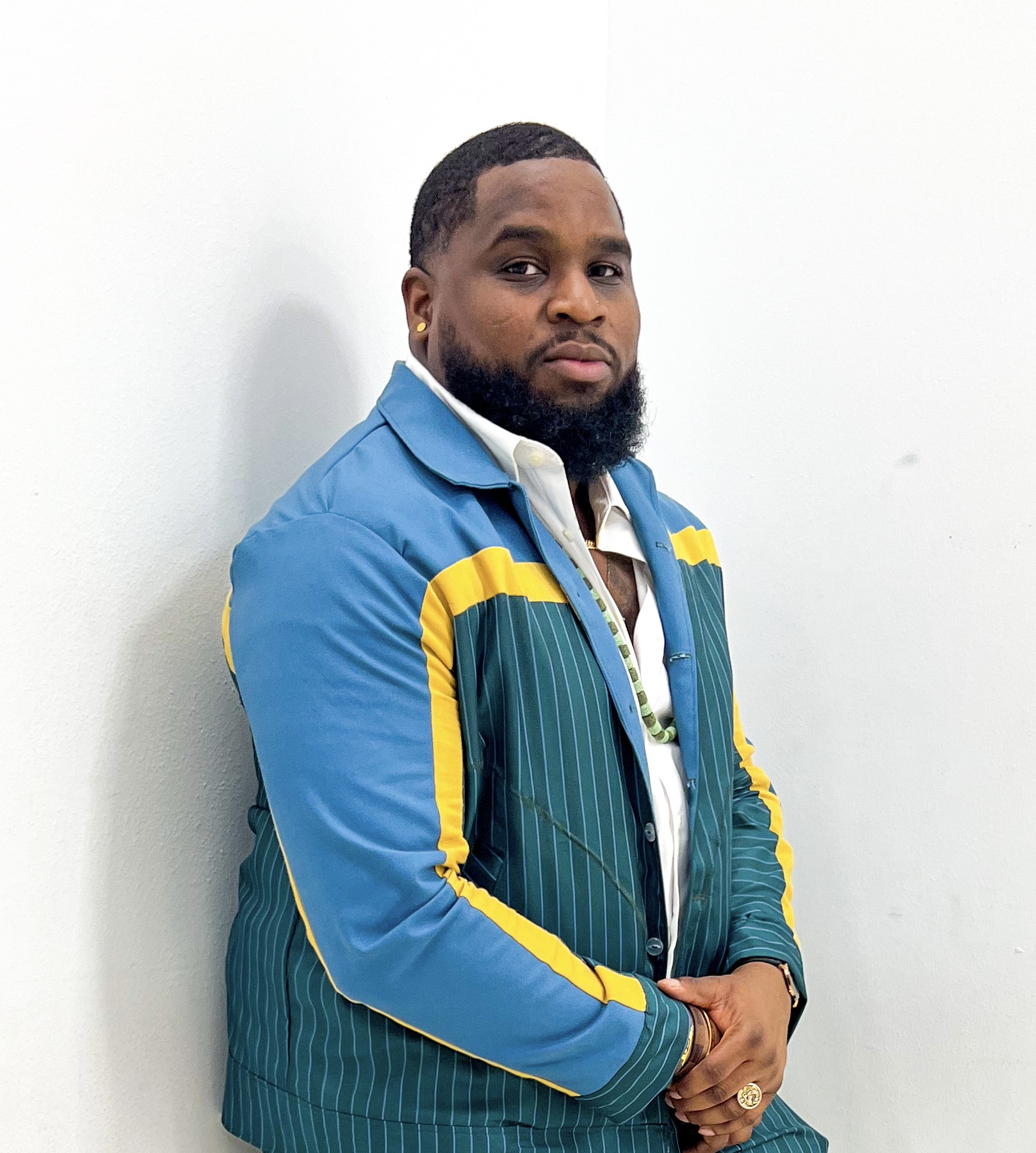 Scorpio Uzuh of Sins Of Many is an all-encompassing DIY designer that started learning to sew in 2019. After finding himself drawn away for the redundancy of commercial fashion, he decided to cut out the middle and start making clothes his way as he sees fashion, in his own aesthetic. With the help of Sew It Academy, an online sewing instructional course ran by the DIY power couple of Mimi G and Norris Ford, he honed his skills to create the Sins Of Many brand; first by perfecting menswear fashion and then branching out into unisex and women's fashion. Over the years, Scorpio x Sins Of Many has collaborate with many brands, become a staple in the sewing community in conjunction with the Dope Men Sew movement and recently just released his first pattern, a modern take on the varsity bomber jacket in collaboration with Mimi G's new pattern company, Know Me Patterns. Scorpio provides a modern streetwear aesthetic that is centered around comfortable fabrics that provide functionality with pops of color, pattern mixing and color-blocking.
Follow Scorpio on Instagram.
Kris Vierra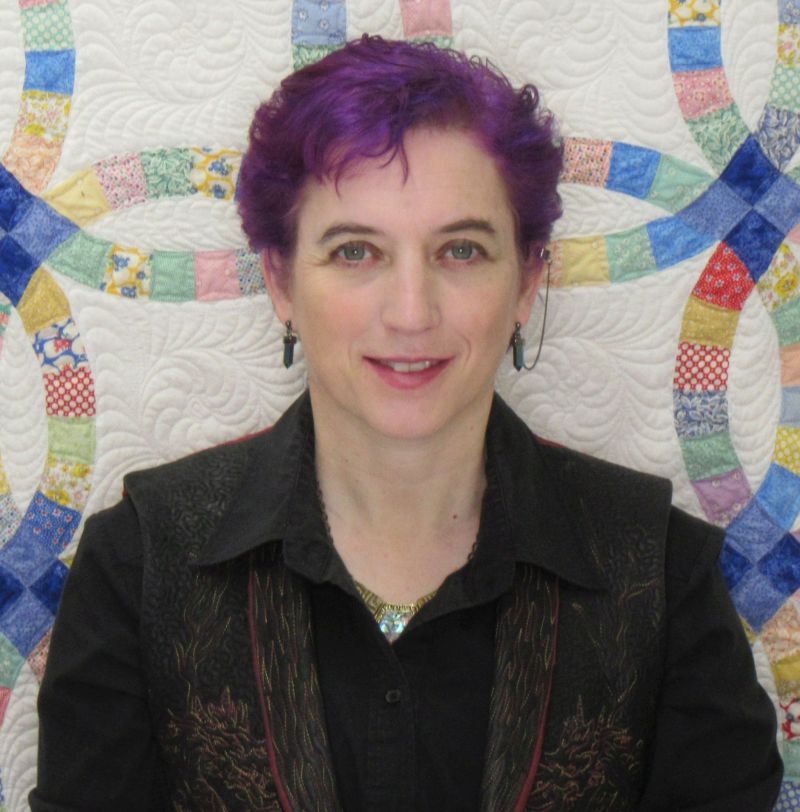 Kris has been sewing/quilting for over 20 years. She loves sharing her passion for all things related to fabric, believing that sewing/quilting should be fun and not stressful. Kris teaches at national shows and guilds across the country and has won numerous national and international awards for her machine quilting skills and garments over the years. Kris is also the author of the Stress Free Quilting® book series. She loves traveling and meeting sewists from around the world. Kris believes that no matter what language you speak fabric is universal.
Follow Kris on Instagram.
Geraldine Wilkins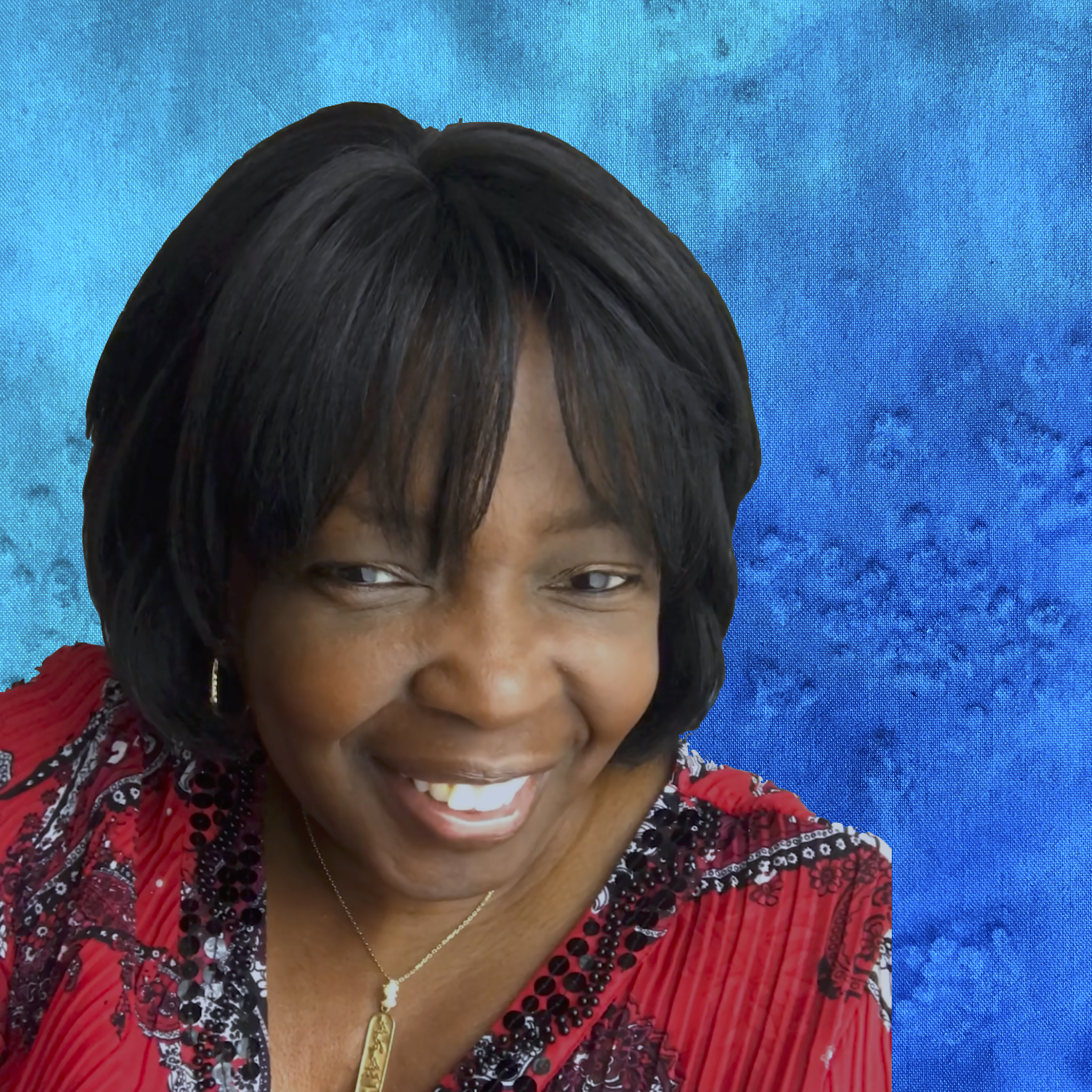 Geraldine is a native New Yorker with a love of travel, elephants, crafting and sewing. She has a passion for connecting with women through sewing and quilting.  She enjoys helping fellow makers through inspirational lectures, practical workshops at quilt retreats and national quilt shows.  She shares her experience and expertise in free motion and ruler quilting enabling quilters to become confident and creative quilters.
Follow Geraldine on Instagram.
Veruschka Zarate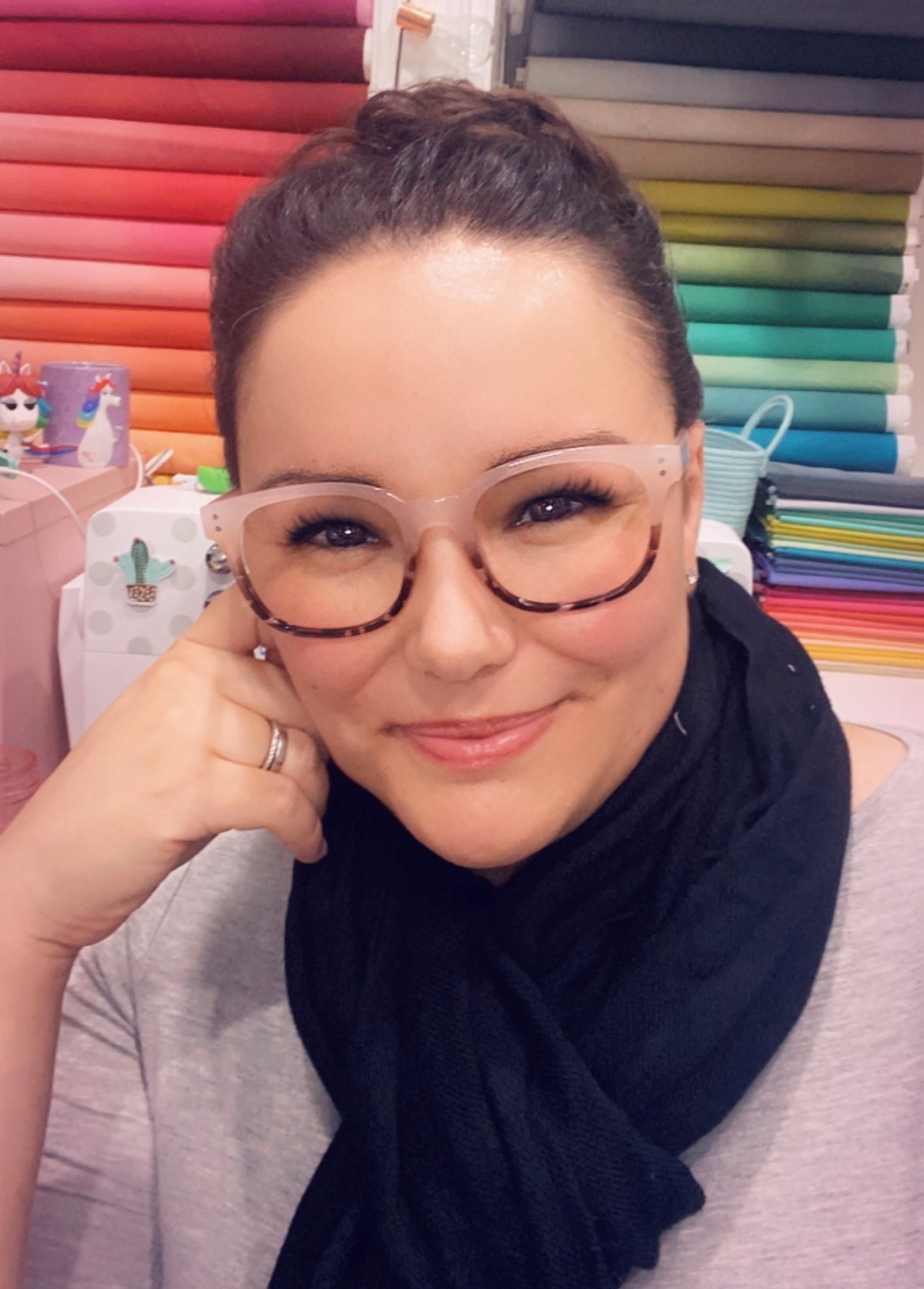 A California native, Veruschka Zarate of Pride & Joy Quilting is an Award-Winning Quilt Maker and Pattern Designer specializing in Modern Art Quilts.
Her work has been featured in numerous magazines/podcasts and she currently enjoys giving Quilting Workshops and Presentations around the world.
Follow Veruschka on Instagram.
What you might also like
2 comments on "BERNINA & bernette Brand Ambassador Class of 2022"