Meet New BERNINA Brand Ambassador Shauna Wightman
Hi! My Name is Shauna and I have a little corner of the Internet over at Shwin&Shwin where I share many of my sewing adventures.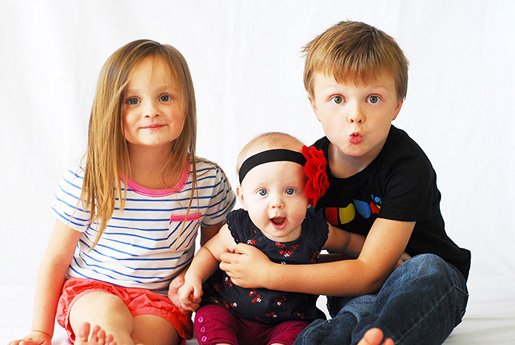 I have three kids who are my muses who inspire me on a daily basis. I am a self taught seamstress and learned to sew by making my Barbie clothes, stealing scraps from my Mom and stitching them together until I made a wearable garment for Barbie. My sewing was very occasional after that. I made my prom dress, some bridesmaid dresses and the occasional skirt, but it was with the birth of my first child that I found myself sitting in front of my machine making everything and anything that I could, and I have never really looked back.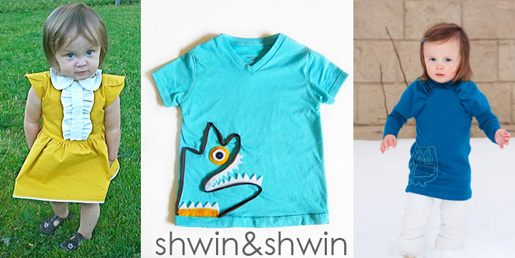 Here are some of my first designs, the Yellow Dress, a Monster Scribble Shirt and an Owl Dress.
I began designing my own clothes for my kids by simply pattern rubbing (or tracing) existing clothing and learning by trial and error what worked and what didn't work. I learned what could be altered, to create a different shape, or what changing a seam might do, and it was fun.  I didn't see sewing as "right and wrong". I saw it as art and learned to bend the rules to create something new. After years of creating and drafting my own patterns, just for my kids I decided to learn how to draft a pattern from measurements, and what all those measurements mean.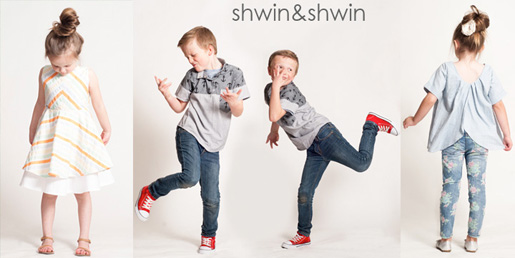 Some more projects you can find at my shop are the Georgia Twirl Top Dress, the Rigby Polo and the Glass Onion Top.
That's when I created my pattern shop Shwin Designs where I could finally share my designs with others. From the launch of my first pattern I have fallen in love with a whole new level of sewing and creating. It's not just making something for my kids anymore but sharing the love and passion with others. When I see the photos of what others made for their kids and for themselves using one of my patterns, it just makes me so happy. I believe anyone can sew and create and I love being part of the creative community, and encouraging others to take part in it. I can't wait to share more here on WeAllSew. 
What you might also like