Meet BERNINA Ambassador Corin Wright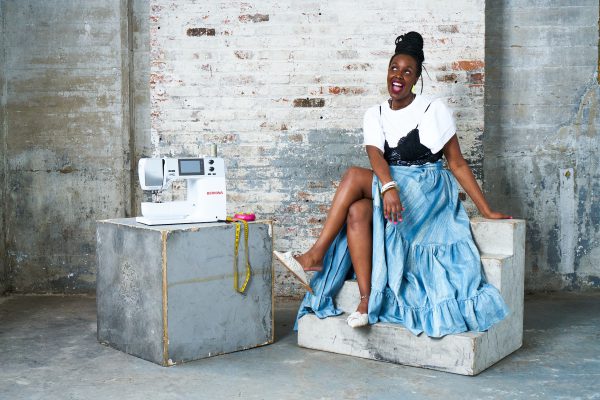 Corin Wright- BERNINA Ambassador
Hello my name is Corin Wright & I am a wardrobe enthusiast who wears many hats when it comes to my career.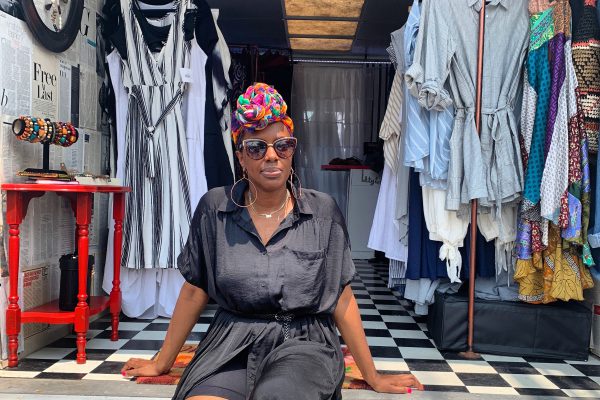 Hanging on the back of Parka
I own Style Haven™️ which is a full service mobile boutique. In the spring and summer I drive around in a snazzy 24′ fashion truck (named Parka) selling my wares at street fairs and festivals. I also work on Broadway as a Swing dresser & Stitcher. Currently I swing at Wicked, To Kill A Mockingbird and West Side Story. As if that isn't enough I also freelance as an On Set Tailor for many fashion brands marketing campaigns. I'm often on set for brands like The Childrens Place, Club Monaco and The Gap to name a few. In addition, I also sew for a long list of celebrities for red carpet, live shows & photoshoots. Some fab celebs & events that I've worked on includes Mary J Blige, Michale B Jordan, Cynthia Ervio, The Grammys, The VMAs & the list goes on.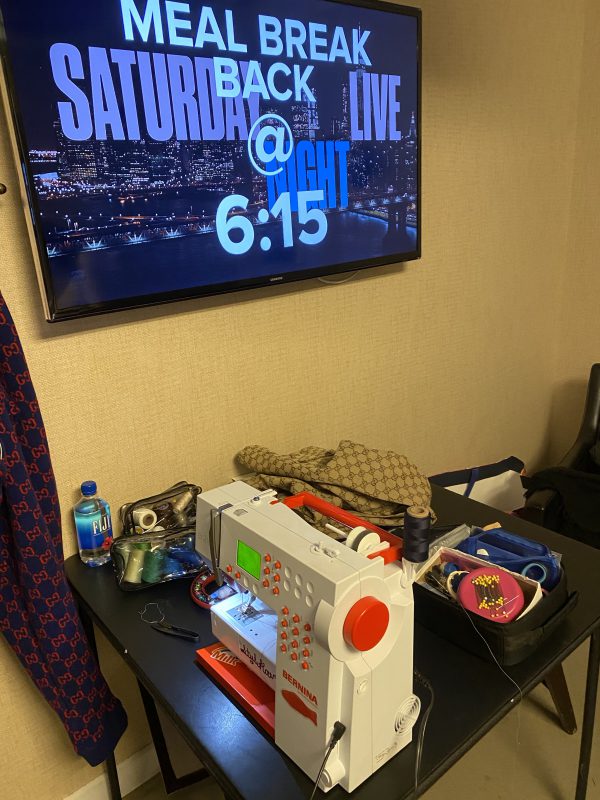 Behind the Scenes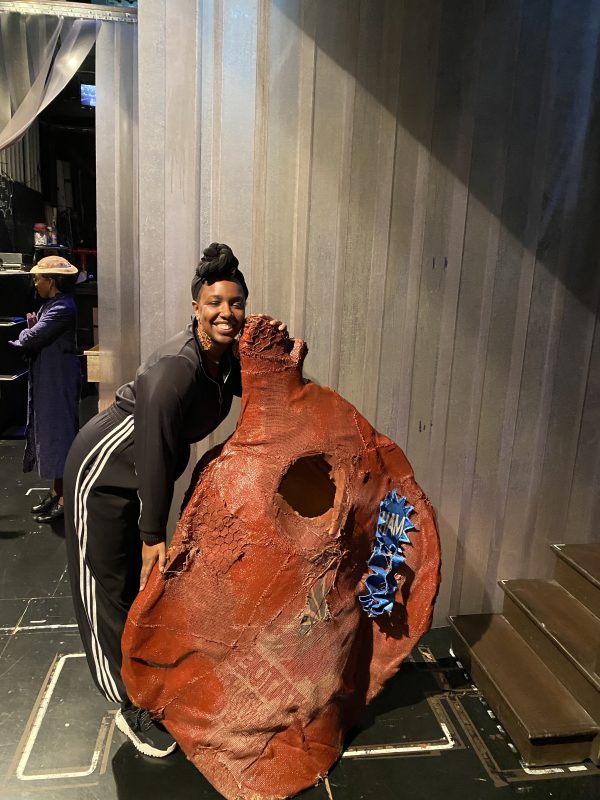 To Kill a Mockinbird with the star of the play.
This brings me to BERNINA. I have been a fan of BERNINA for a very long time. The first machine I worked on was the 1008 and the first one I purchased was the B 215. I purchased it because of its size and the BERNINA reputation. I am now a BERNINA Ambassador and the machine that I chose is the BERNINA 480.
I've had the B 480 for one week now and I already know that the jumbo bobbin is a winner as it holds up to 70% more thread than standard bobbins. How many of us have sewn a mile only to realize your bobbin ran out? Other great features of the B 480 is the thread cutter and the knee lift which are great time savers. I work in a fast pace environment and I'm often asked to perform a miracle in 2.5 seconds. It may sound crazy but the fact that there is an automatic thread cutter and a knee lift helps me to perform at an even faster pace. It's like having an assistant to cut your thread and lift your pressure foot ;).
Stay tuned as I explore the B 480 more!
You can follow my journey on Instagram @StyleHaven & view my work & find out more about me @ www.theCorinWright.com 
Used Products
What you might also like
5 comments on "Meet BERNINA Ambassador Corin Wright"