Behind-the-scenes Look at New York Fashion Week
Hello, I'm Corin Wright and I work as an On-set Tailor, which means that I do about 90% of my work behind the scenes while the action is going on. This past New York Fashion Week, I took over the BERNINA USA Instagram to show you all a day in the life of a tailor. The experience was fun because I got to take you the viewer backstage with me and show you my world. Here is the day in the life of an On-Set Tailor during NYFW.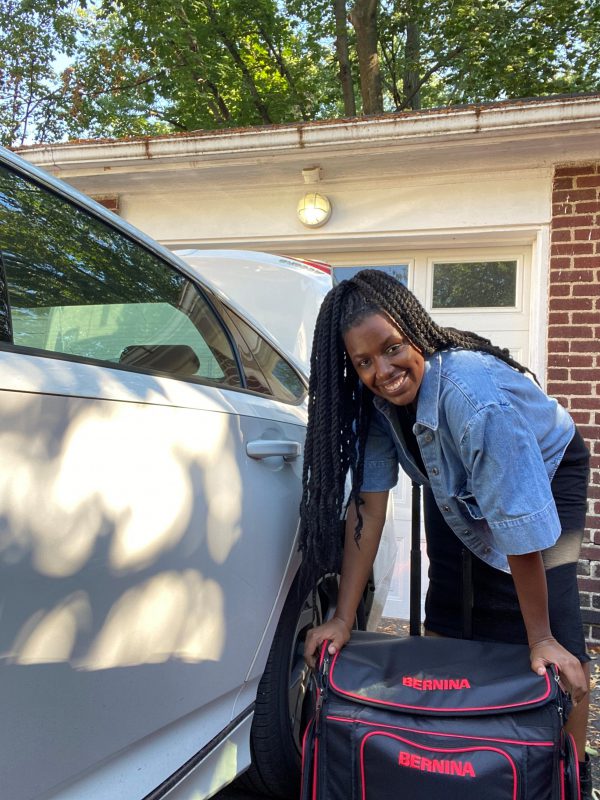 Luar Fashion Show, Brooklyn, NY | September 11, 2021
11 am – Call Time
We met at their studio space. When I arrived, I had a few alterations that I had to finish up. We had the majority of the fittings the night before. They lasted until about 1 am!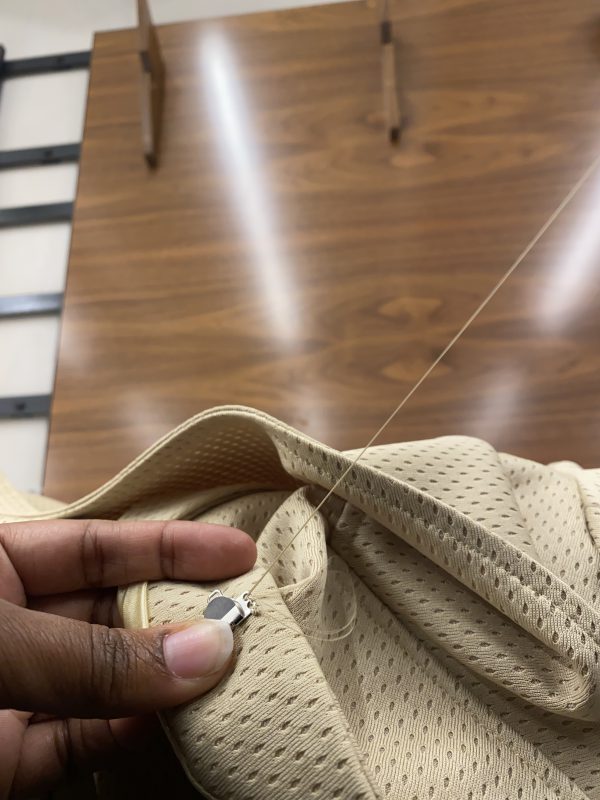 2 pm – Head to the Venue
The last few models that hadn't been fit will be fit at the venue.  It is very fast-paced with the production crew setting up the decor, the sound crew getting their music right, wardrobe steaming and ironing the clothing, models arriving and hair and makeup setting up. There are also COVID compliance officers, catering and press at the venue. I'm normally given a table with some electricity. However, sometimes I'm shoved in a corner in the dark. I have to be flexible because 5-star service is not always available. (I've sewn standing up before.)
3 pm – Last-minute Fittings
I have about 5 models to fit & I'm working fast to get their alterations done before the walk-through at 6 pm.
6 pm – Model Walk-through
Model walk-through takes place. During this time I watch to make sure everyone looks good, with no falling hems or missing buttons.
9 pm – Showtime
We walk the models to the stage doing last-minute tacking, clipping threads, etc. Once the models hit the stage, my job is done. I can pack up and leave but I normally stick around because I want to look at what I worked on all day.
It's satisfying to see the project that you worked so hard on come to life.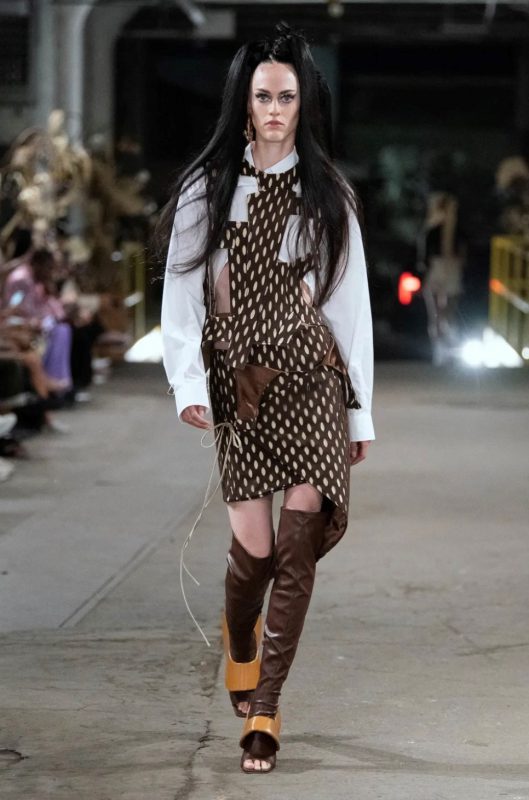 Join Me for the Full Behind-the-scenes Look
Seasons

New York Fashion Week

Techniques

garment sewing
Used Products
What you might also like
8 comments on "Behind-the-scenes Look at New York Fashion Week"