BERNINA Sponsors Fashion X
In 2009 as the world economy was crumbling around all of us, I watched as incredibly talented (usually young) fashion designers were staring at an almost impossible road to launching their own lines. I had just sold a luxury lifestyle magazine in Austin, Texas and had many local designers that I called friends.
I decided to try and help these designers while also waking up every day doing something I personally wanted to do. From that, Austin Fashion Week was born. Those first couple of years were lean. No one viewed Austin as being particularly fashionable (it's really hot here!) and certainly not a city that was churning out new fashion designers. But we weren't thinking globally at the time—we were thinking about how a young designer could get a start—a place to show a collection for the first time and then parlay that into something bigger.
You see—at the time there were only a few options for runway shows for small designers. You could pay exorbitant fees ($25,000 – $50,000) to show at New York Fashion Week on a small stage with very few media in attendance. Or, you could show at a regional fashion week where the quality of production was always a crapshoot. For Austin Fashion Week, we invested very early on in quality production. The idea was to create a world class event that just happened to exist in a non-fashion capital. If you did that, would people have interest?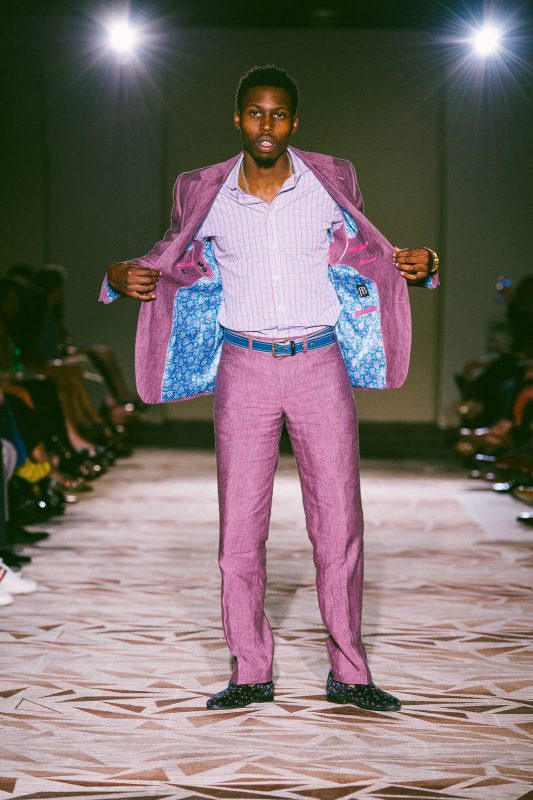 And yes. People had interest. In droves. By year three (2011), we were selling out every show with 400 to 500 guests each night at a small venue. We had packed media risers and we were starting to help literally launch careers. Several fashion designers from outside of Austin, even outside of Texas, were starting to show up. They saw value in our production at a reasonable price point. It became well known fairly early on that if you were a young fashion designer wanting to get exposure in the South, you went to Austin.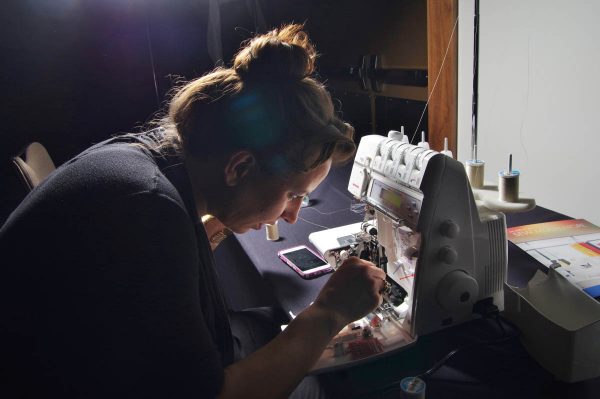 In 2013 Fashion X partnered with BERNINA by sponsoring the Stars Runway show and the Austin Fashion Fund Award given to the area's most talented designer. Today Austin Fashion Week now routinely sells out shows near 1000 people per night. In 2014, we launched Fashion X Dallas and this October we'll launch Fashion X Houston. In 2017, we plan to expand even further.
Runway shows are still the bread and butter we use for helping to launch new fashion designers, but last year we launched a national design challenge with BERNINA— the BERNINA Blanc Challenge. This year we've continued it and have 45 designers participating. They were tasked with creating a concept for an evening gown made primarily of up-cycled fabrics and at least one unconventional material. An esteemed panel of judges will evaluate each sketch and concept and the general public will have that opportunity as well. Between the judges and the people's choice, 20 designers will create the actual look from their concept. From that, a judge's choice and a people's choice winner will be announced with BERNINA providing a host of products to help those winning designers move to the next step in their careers. It's our latest foray into helping young designers just get that first big break.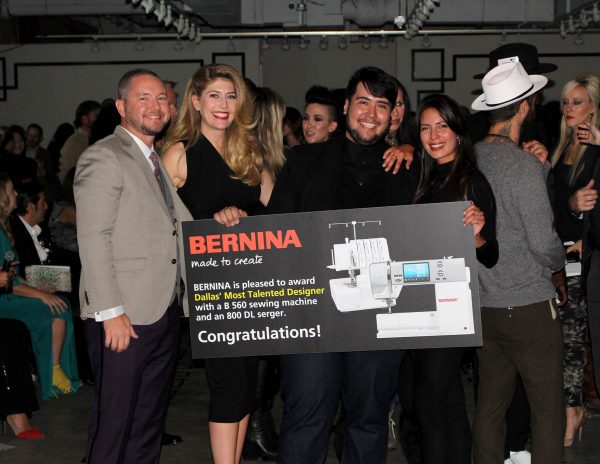 You can check out all of the designers by visiting FashionXBernina.com. Or if you want to come see shows or think you have the chops to show your own collection, head over to fashionx.co and see the schedules for each city we're in.
See you on the runway!
Matt Swinney
What you might also like