Sewing Summit 2013 – A Reflection
We have been back from Sewing Summit for a week now and our team is still energized from this fun and sewing filled weekend still hearing the humming sound of our BERNINA sewing machines. It was Sylvain's, Gayle's and my first one (for Amy it was her second year) and we are home on Chicago base inspired and happy.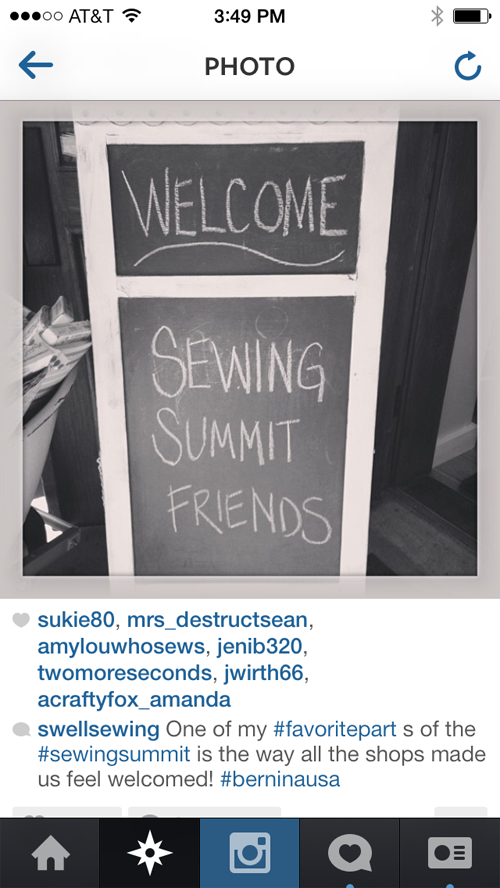 Erin Singleton, founder of Sewing Summit, was amazing. She hosted the event with a cool attitude and her signature warm smile. No wonder the atmosphere at Sewing Summit, the third one this year, was relaxed yet filled with creative energy.  Is there something more refreshing and uplifting than seeing so many smiling and happy faces?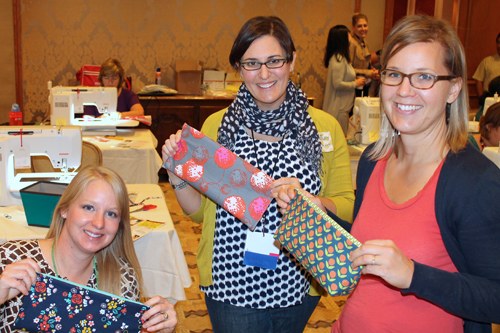 As the sewing machine sponsor we had the pleasure of introducing the creative and talented ladies to our BERNINA sewing machines. We had two classrooms filled with 30 machines each. One was set up with our 7 Series models and the second classroom was filled with our popular 350 PE machines. Our goal was to make it possible for them to sew to their heart's content…while having fun!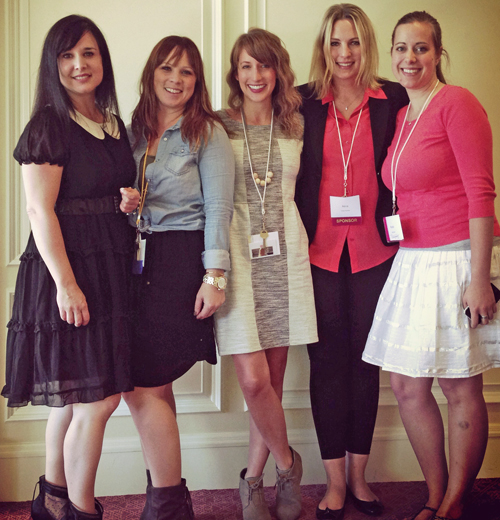 Denise and Eric Lopez of Nuttall's BERNINA packed up their two little munchkins assisted by two of their staff members Dave and Joni  and joined us in the event 24/7. They provided the sewing machines from their stores in the area, lending a helping hand and answering any questions our sewing fashionistas had. They were an amazing team.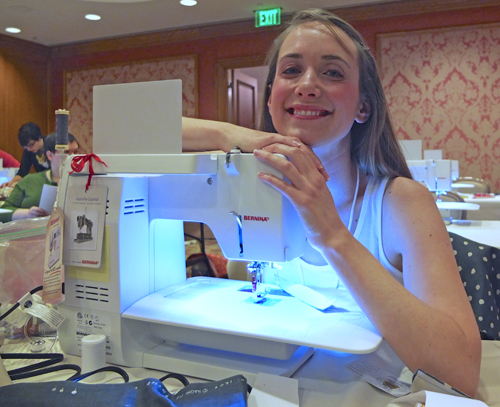 Our machines were stitching along from 9 am through 1 am at night. Even late at night there was no yawning at the sewing marathons but results of fashionable metal clutches, stretchy leggings, fashionable skirts, tops and PJ pants to leather totes and quilts put together by triangles. The projects and teachers were amazing and who doesn't like to feel the sense of accomplishment after you stitched up something fun!
While the sewing classes and lectures were at the heart of the event, everyone I asked said that the highlight of Sewing Summit for them was the chance to finally meet their sewing peeps in person and as Erin put it:"Oh I did not know that you were so tall or that you have an accent!"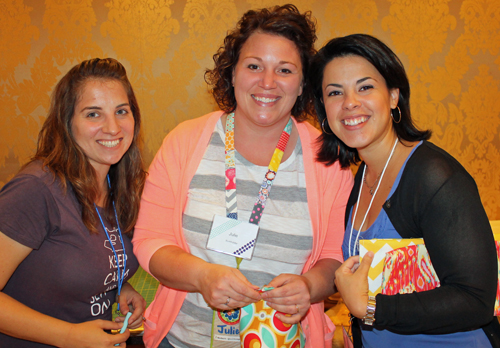 Enough now with so many words and watch for yourself. It was so much fun putting together this video and relive the fun days of Sewing Summit 2013: the blogger conference to meet, connect, sew and learn in the mountains of Salt Lake City, Utah.
We hope to be back next year!
Techniques

sewing
What you might also like