Nearly 250 Christmas Boots!
Donna Krebill, a customer of BERNINA Sewing Centers of Kansas City, sent me some photos of Christmas boots her quilt guild made for the ladies and children at their local women's shelter. They've been doing this for several years, supplying over 200 boots every Christmas – nearly 250 for 2012!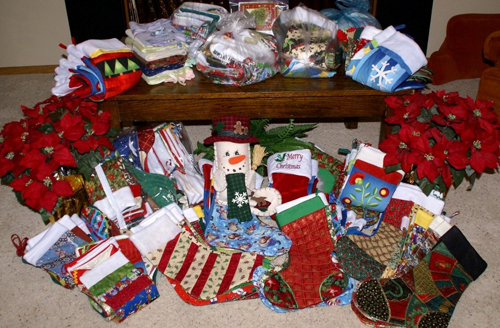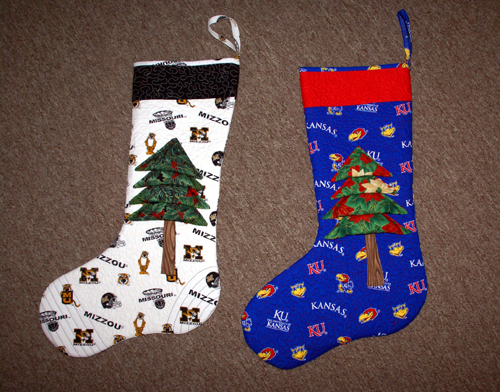 Watch for more of Donna's stitching in 2013!
Projects

stockings
What you might also like