Patchwork Christmas Potholder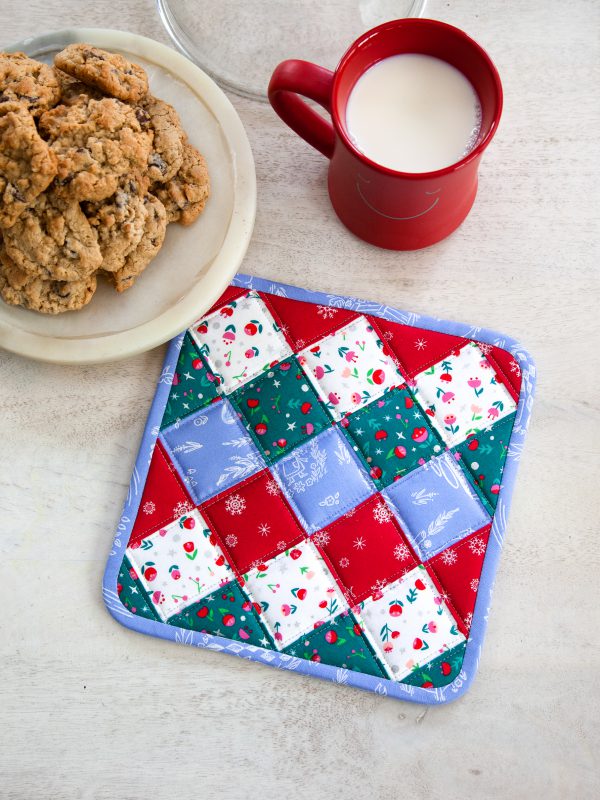 Hello WeAllSew readers,
It's Minki Kim, and you can find me on Instagram @zeriano and MinkiKim.com. I also design fabric for Riley Blake Designs and I have my own line of sewing patterns. I am excited to share this Patchwork Christmas Potholder today.
Materials to Make the Patchwork Christmas Potholder
Finished size: 9″ wide x 9″ height
Assorted fabric scraps:
Red print: eight (8) 2 1/2″ x 2 1/2″

White print: six (6) 2 1/2″ x 2 1/2″

Green print: eight (8) 2 1/2″ x 2 1/2″

Blue print: three (3) 2 1/2″ x 2 1/2″
Backing fabric: one (1) 10″ x 10″
Binding fabric: one (1) 1 1/2″ x WOF (width of fabric)
Insulated batting: two (2) 10″ x 10″ such as Insul-Bright
Notes:
Seam allowances are 1/4″ unless otherwise noted.
Instructions to Sew a Patchwork Christmas Potholder
1. Sew squares together as shown. Sew the blocks together in diagonal rows. Press the seam allowances of each row in alternating directions. Join the rows to make the potholder top. Press the seams toward the outside from the center diagonal line.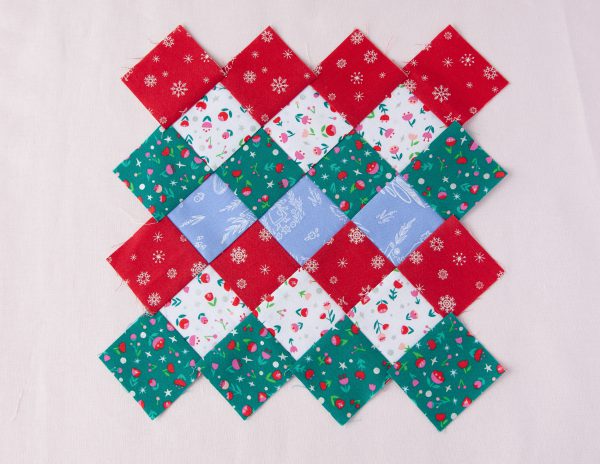 2. Layer backing fabric wrong side up, with two layers of batting on top. Then layer the patchwork section on top right side up and baste. Quilt as desired.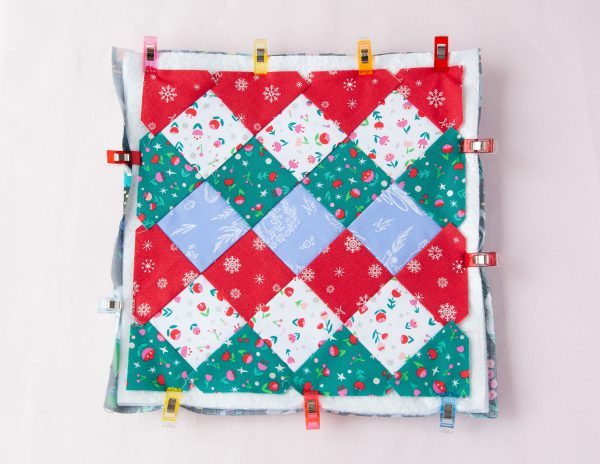 3. Trim into 9″ x 9″ square.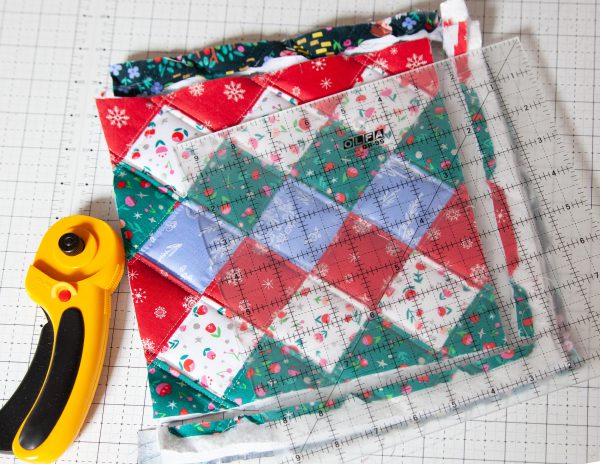 4. Using a spool, round the corner. Trim the excess and sew around with 1/8″ seam.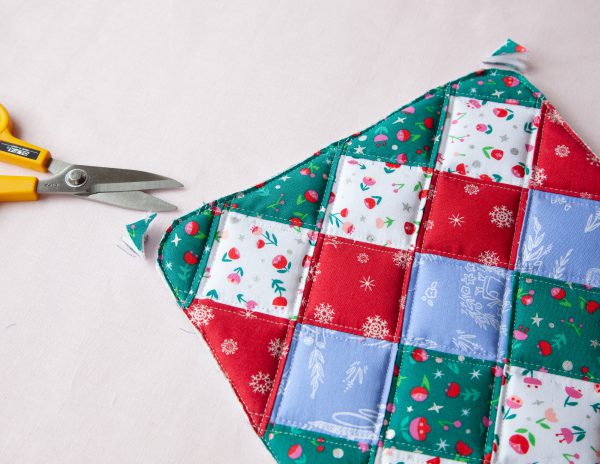 5. With raw edges together, stitch the binding to the edge of the potholder front. Turn the binding over and stitch the folded edge to the back of the potholder.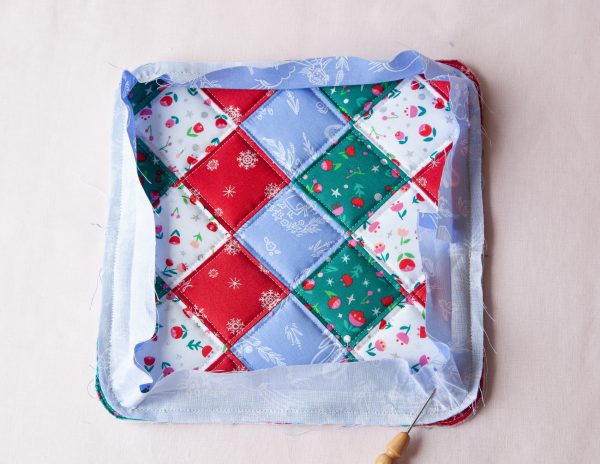 6. Machine stitch or hand stitch the binding in place.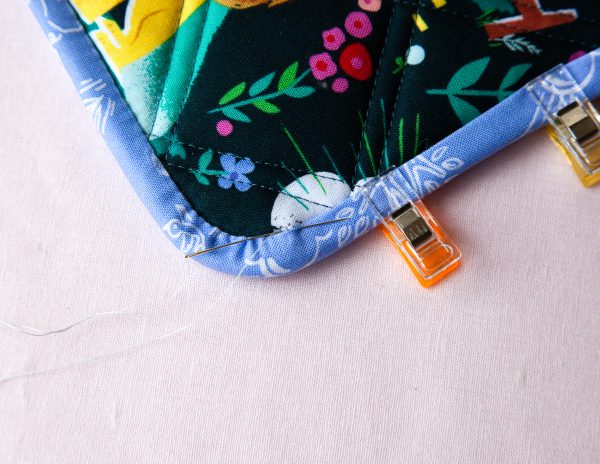 I hope you enjoy making this Christmas Potholder for you or your friends!
Difficulty level

Beginner

Time to Complete

Evening

Used Material

50 wt cotton thread, basic sewing supplies, cotton fabric, insul batting, rotary cutter, ruler

Projects

home décor, quilt block

Seasons

Christmas, Winter

Techniques

binding, quilt binding
Used Products
What you might also like
3 comments on "Patchwork Christmas Potholder"