Alt Design Summit SLC 2013 – It Was Rad!
I can't believe that  ALT Design Summit is over and we are back home in Chicagoland, inspired! What a great, fun-filled event this was; meeting all the wonderful independent lifestyle bloggers, designers, true artists and adventurers, not to mention all the stylish fashionistas.
I thought Amy was going to get whiplash from looking at all the trendsetting outfits. 😎
Yes folks, ALT was truly a great experience of connecting, networking, sharing ideas, learning and getting inspired by all the creativity around us, and for all of you who attended you might agree.
We have had wonderful conversations online but there is nothing compared to meeting your crafty peeps in person.
Our Alt Summit Design Camps in partnership with the Do-It-Yourself (DIY) crafting website Kollabora were a ton of fun. The crafty outcome was amazing. Our BERNINA 330 and 350 PE sewing machines were humming during the crafty hands-on sessions, helping create backpacks, fabric yo-yo necklaces and jewelry stash bags.  
For all of you who could not join our DIY lounge, no worries. As promised, here are the projects instructions for you to download.
Backpack – Rachel Faucett, WeAllSew Sewing Expert and author of Handmade Charlotte inspired our backpack designers. See for yourself, don't they look cool?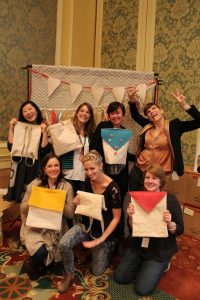 Backpack_by_Rachel_Faucett.pdf
Yo-yo Necklace – Marigold Haske, Hideous! Dreadful! Stinky!, put a smile on her necklace designer's faces showing off their new yo-yos.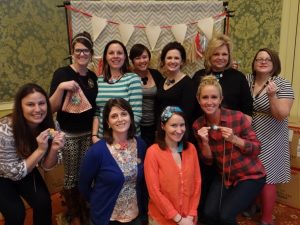 YoYo_Necklace_by_Marigold_Haske.pdf
Jewelry Stash – Ashley Rose, Sugar & Cloth, let her class attendees create fun geometric jewelry pendants. Susan, show us yours: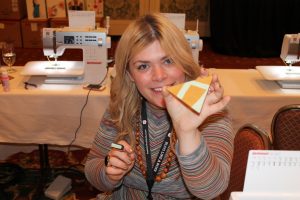 Geometric_Necklace_by_Ashley_Rose_.pdf
If you have not already, please share your fun projects with us on Instagram #berninausa or share them on facebook. We would love to see what you came up with.
Check out some fun pictures we took during the event and many more here.
Now off to our next adventure, QuiltCon which is just around the corner. See you there? And for all of you who do not travel to Austin, Texas in February, have an eye on our facebook and twitter. We'll keep you in the loop what out next adventure is all about.
XOXO,
Alice
Techniques

sewing
What you might also like