Laura Wasilowski Meets Her New BERNINA 750 QE
Here's a note from Laura Wasilkowski, a textile artist, author, teacher, and creator of hand-dyed fabrics and threads. Her whimsical fused-fabric art quilts explore a variety of subjects including gardens, trees, chickens, and landscapes. Cozy-cottage-furnishing aficionado that I am, it's no surprise that I'm especially fond of her Blue Chair series.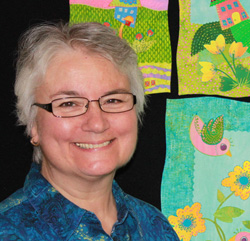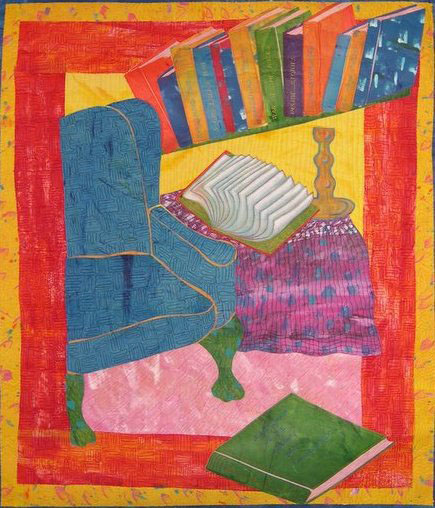 Here's a note from Laura about her new BERNINA 750 QE:
As a new BERNINA Ambassador, I have the opportunity to be trained by a real BERNINA expert. My expert is Jan, who had the daunting task of showing me all the bells and whistles on my new BERNINA 750 QE. The 750 QE is a gem of a machine and we soon discovered it is also smarter than me.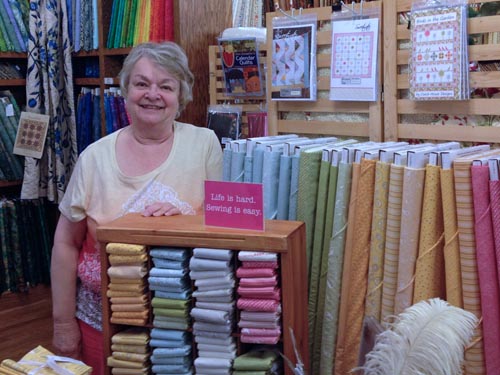 Jan patiently guided me through the intuitive menus, encouraged me to push a few buttons, and answered all of my questions knowledgeably. After an hour, I was giddy with delight. This is one sweet machine!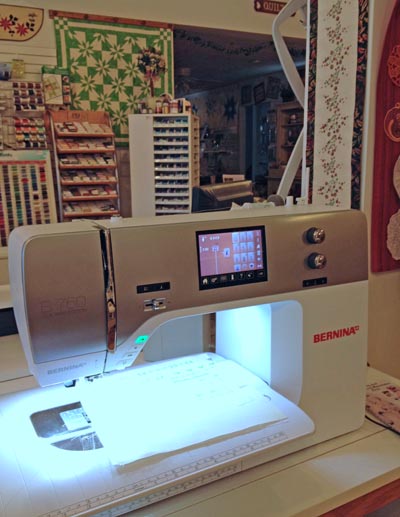 For the past week I've been playing with my 750 QE and discovering its amazing tricks and abilities. The only accessory this machine lacks in my accessory box is….Jan.
But not to worry. I can always return to my friendly BERNINA dealer, Stitching on State in Hampshire, IL, where Jan works. It's a really neat shop! Not only does Mike, the owner, service BERNINA sewing machines, but he also carries fun fabrics, colorful threads, and of course, my new best friend, the BERNINA 750 QE.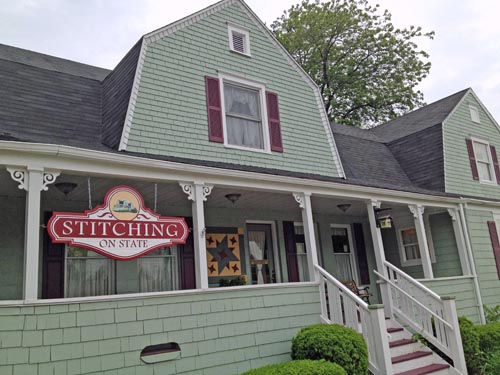 Bell Tower, a fused art quilt commissioned by a local college, was quickly finished with the arrival of my new BERNINA . If you'd like to learn how to make fused art quilts like Bell Tower, please join my Craftsy class: Hand Stitched Collage Quilts. There are four fused art quilt projects, information on hand embroidery and how to put your BERNINA to good use.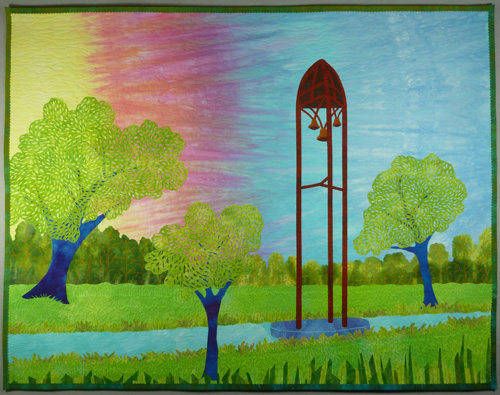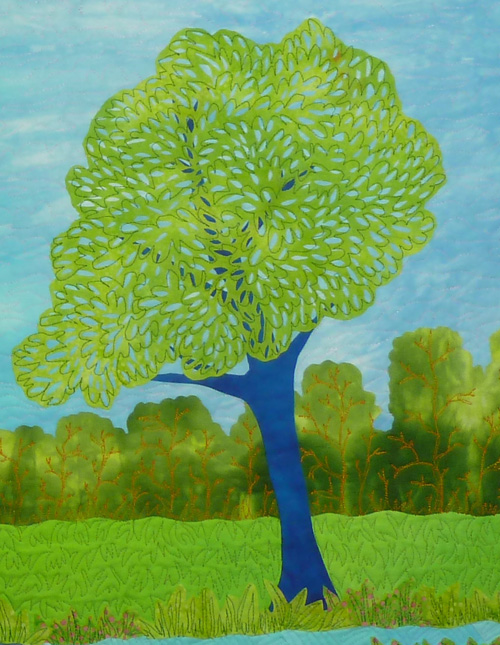 Please check out my blog, hand-dyed fabrics and threads, patterns and art quilts at http://artfabrik.com/. Happy stitching!
Laura
What you might also like
3 comments on "Laura Wasilowski Meets Her New BERNINA 750 QE"