Quilt Batting Tip with Edgestitch Foot #10
The Edgestitch foot #10/#10C/#10D is another favorite foot in my toolbox. This foot is available in three versions, Edgestitch foot #10 for maximum 5mm stitch width models, Edgestitch foot #10C for maximum 9mm stitch width models, and Edgestitch foot #10D for Dual Feed models. The center blade is engineered to help you as a guide and is shorter than that of the Blindstitch foot #5 to allow greater maneuverability when stitching curved edges, and allows for more contact with the fabric.

There are many different ways  to use this foot besides edgestitching (like stitch-in-the-ditch, understitching, attaching ribbon and trim, and stitching narrow hems) but I love how easy this foot makes joining smaller batting scraps with end-to-end seams to use in larger projects. Watch the video below to see exactly how I  use Edgestitch foot #10 to use up smaller batting pieces!
Batting Tip: join batting pieces with the same side up. If I can identify the scrim side of the batting, this is the side I face up to join pieces together. Read this fantastic tip from Laura Wasilowski on Determining the Scrim Side of Batting. And try to use similar thread content to match the content of your batting (use cotton thread with cotton batting, polyester thread with polyester batting).
This versatile foot is also a favorite foot for many other sewists with many other techniques, check out how these experts use the Edgestitch foot #10!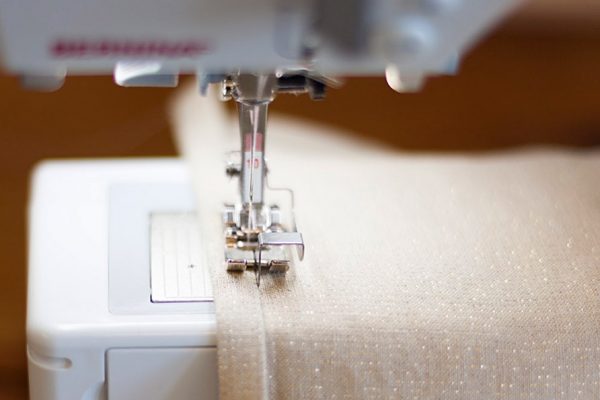 Sarai from Colette Patterns Blog uses this foot most often in sewing garments, especially to get a perfectly stitched hem.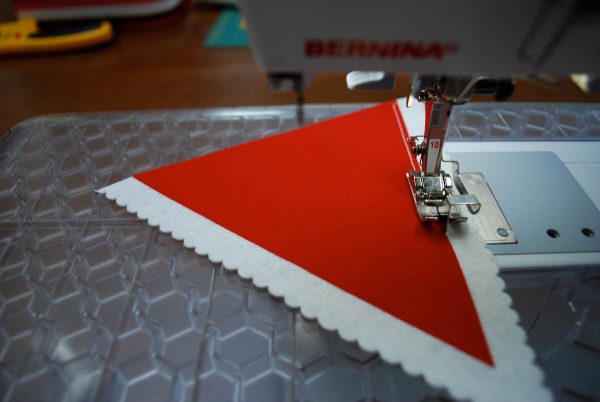 Juliette Lanvers  uses the Edgestitch foot #10 to create a simple String of Pennants in this tutorial.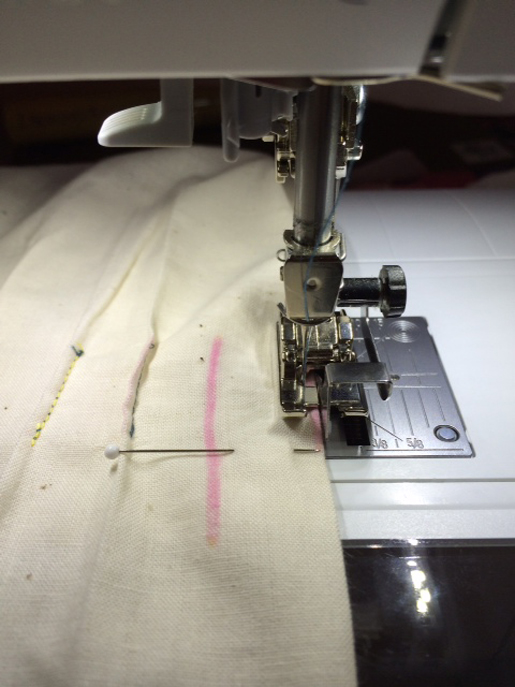 Julie Eilber uses the Edgestitch foot #10 to sew perfect little tucks in her Hepburn Buttonhole Scarf.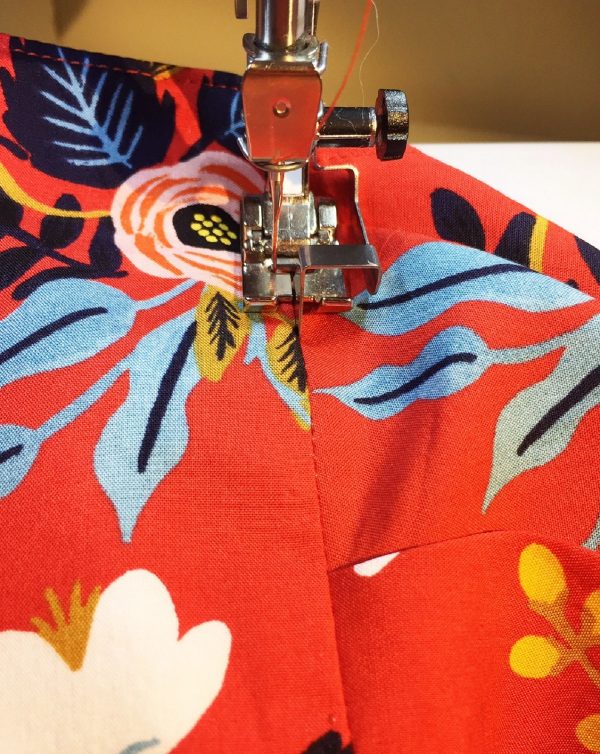 Sarah Johansen uses the Edgestitch foot #10 to create perfectly placed topstitching on collars and cuffs.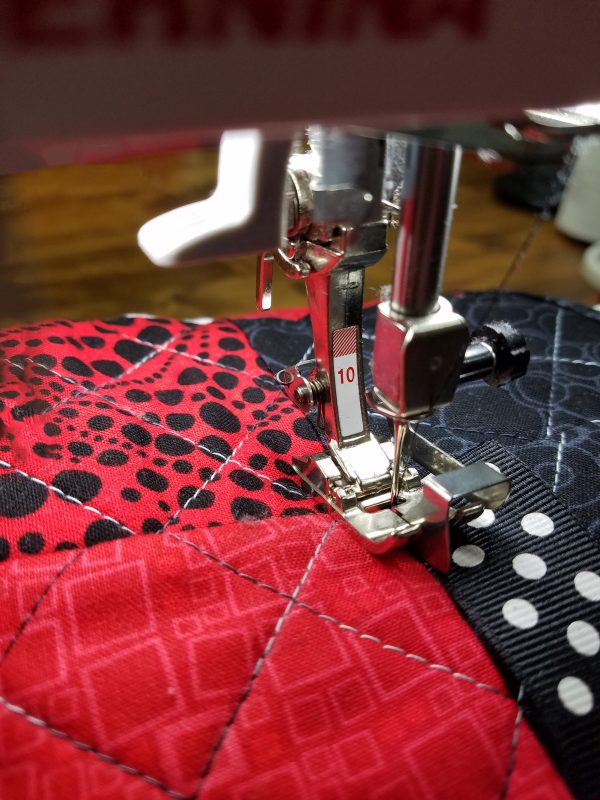 And Denise Jones uses the Edgestitch foot #10 to add ribbon to the Antique Mosaic Block Drawstring Bag.
How about you, what is your favorite way to use the Edgestitch foot #10/#10C/#10D?
Difficulty level

Beginner

Time to Complete

Evening

Used Material

coordinating thread, quilt batting

Seasons

all seasons, fall, Spring, Summer, Winter

Techniques

quilting
What you might also like
5 comments on "Quilt Batting Tip with Edgestitch Foot #10"