Make a Chatelaine with Edgestitch Foot #10/10C/10D
If you're like me, you may be constantly looking for your scissors as you sew. Keep them handy with a ribbon chatelaine that you wear around your neck. Made of two coordinating ribbons, this is a quick project that is easy to sew. It also makes a great gift for your sewing friends.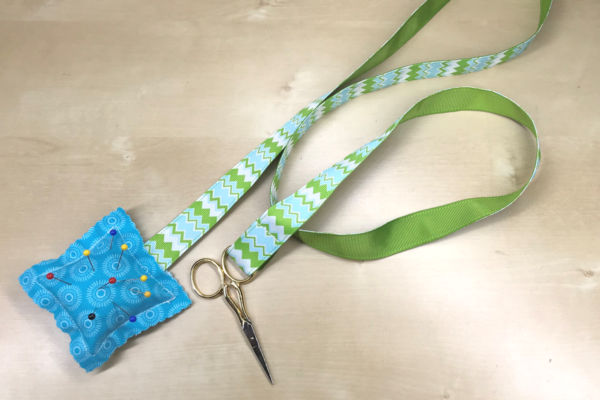 Presser Feet to Sew a Ribbon Chatelaine
The two presser feet I used for this project are ones that I turn to almost every time I sew. Edgestitch Foot #10/10C/10D is perfect for stitching the ribbons back to back. The center guide makes it easy to stitch perfectly parallel to the edges of the ribbon.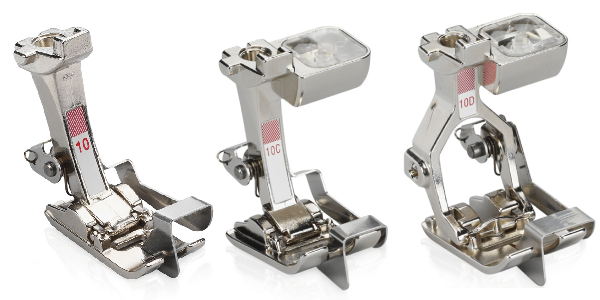 Open Embroidery Foot #20/20C/20D lets you see exactly where you are stitching, making it easy to add the pincushion and stitch the scissors in place on this chatelaine.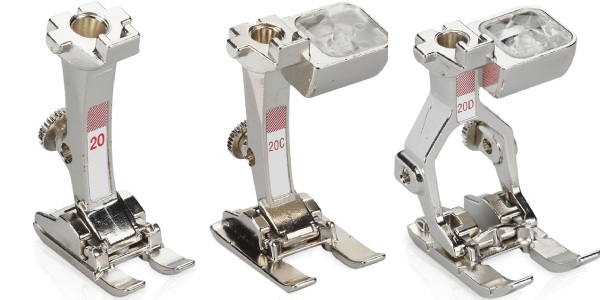 Materials to Make a Ribbon Chatelaine
Two coordinating grosgrain ribbons, 7/8" x 46" each
Two 3" squares of fabric for the pincushion
Thread
Small amount of stuffing
Small scissors, 4-5"
Optional: Glue stick or double-sided tape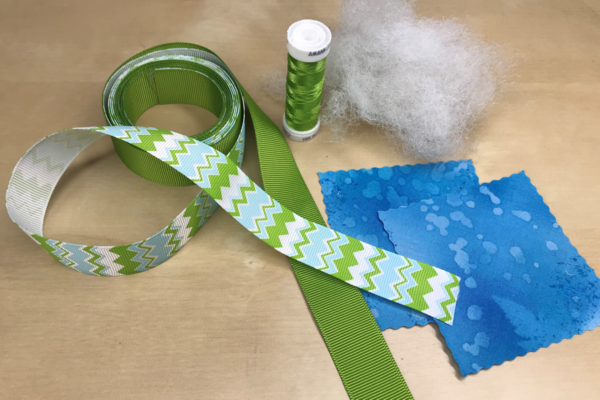 Stitching the Ribbons
Place the two ribbons wrong sides together, using glue stick or double-sided tape to hold them in place if desired. Using Edgestitch Foot #10/10C/10D, sew along the long edges of the ribbons. Place the edge of the ribbon next to the center guide and adjust the needle position to sew along the edge. Repeat for the opposite of the ribbon.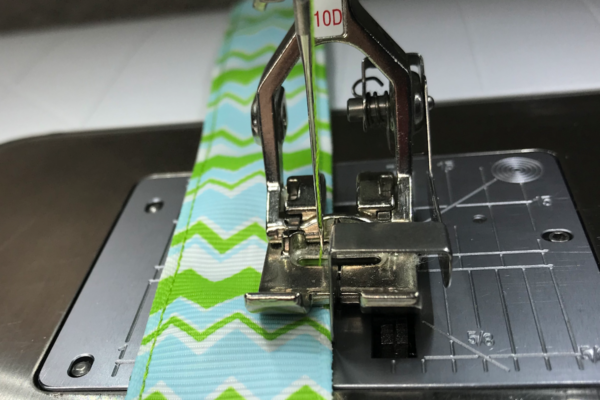 Stitching the Pincushion
Place the two 3" squares wrong sides together. Stitch about 3/8" from three edges to form a pocket. Stuff the pocket with a small amount of stuffing. Put one end of the ribbon down into the pocket and pin it in place. Using Open Embroidery Foot #20/20C/20D, sew the final side of the pincushion , closing the opening and securing the pincushion to the end of the ribbon.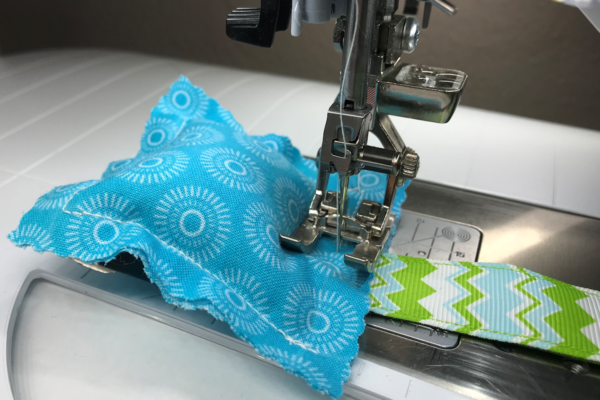 Attaching the Scissors
Fold the remaining end of the ribbon under about 1/ 4". Place it through one of the holes of the scissors and pull it through about 1". Stitch across the folded end of the ribbon, sewing through all layers.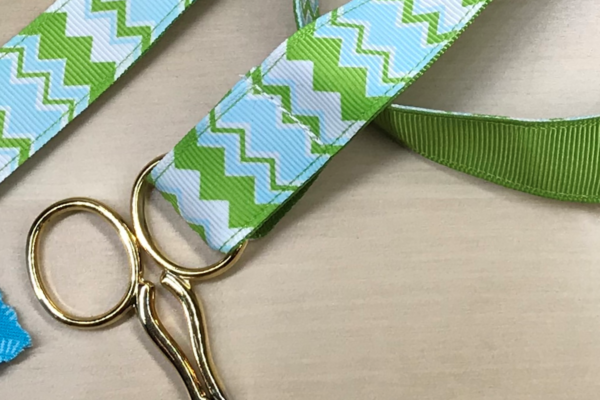 For more information about BERNINA presser feet and accessories, see The Big Book of Feet at your local BERNINA store.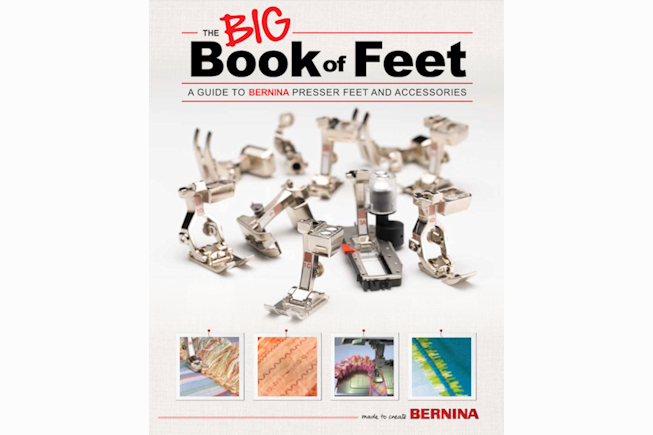 Difficulty level

Beginner

Used Material

grosgrain ribbon, scissors, thread, two 3" squares of fabric

Projects

ribbon chatelaine

Seasons

all seasons

Techniques

sewing
What you might also like
One comment on "Make a Chatelaine with Edgestitch Foot #10/10C/10D"