10 Reasons to Love the Edgestitch Foot
The edgestitch foot—or more specifically, BERNINA Edgestitch Foot #10/#10C/#10D—is my favorite foot. Now, if I were a quilter I might change my mind and choose the Walking foot #50, but I'm not; I'm mainly a garment/accessory/craft/home decor stitcher, and I use this handy little attachment on nearly everything I make. How do I love it? Let me count the ways 😉

1. Edgestitching (of course). Not just for stitching scant-eighths or 1/16″ from an edge, but on fine fabrics I can move the needle position just one click to the left or right and stitch just a few threads from the edge. Try doing that with a regular presser foot without falling off the edge!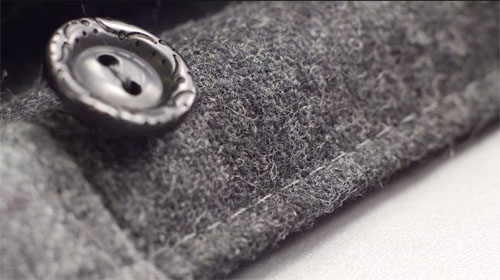 2. Topstitching. As with edgestitching, I can adjust the distance from the edge to the stitching in single needle position increments. Perfectly placed stitching, every time. No more messy patch pockets!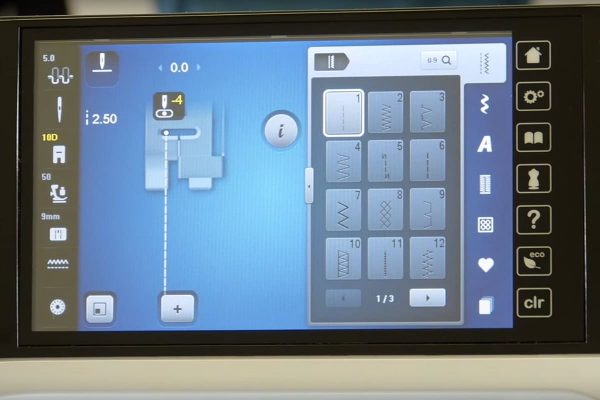 Tip: Make a note of your needle position setting so you don't forget it when it's time to topstitch the next sleeve or pocket. Or, if your machine has a Personal Program, enter the settings there and save them.
3. Understitching. If you're a garment sewist and don't know about understitching, check out an excellent description and explanation from Sewaholic HERE. You can even add understitching to purchased garments to improve the way the edges or facings lie.
4. Tucks and pintucks. Lovely for heirloom sewing, but also for embellishing home decor and crafts.

5. Stitching-in-the-ditch. Especially useful for quilting and attaching binding if you don't have a walking foot with a center guide.
6. Attaching trims. Ribbon, lace, webbing, elastic – just about anything with a straight edge.
7. Joining trims. Place two strips of ribbon or lace side by side, one on each side of the center guide of the foot, and stitch together with a zigzag stitch to make a wide trim. Or keep joining to make a panel for covering a pillow or cutting a pattern piece. Can also be used to joined folded or finished edges. This is a super-simple way to add lace edging to an existing garment.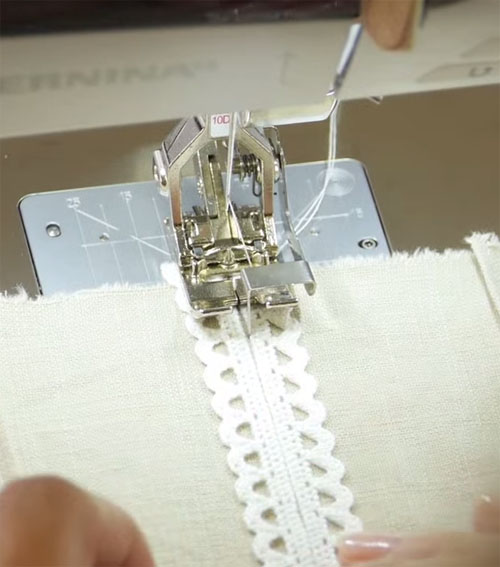 8. Tiny hems. I learned this technique back when I worked in a bridal shop and hemmed hundreds of bridesmaids dresses. Fold the hem under just a smidge below the marked hemline, press, then stitch close to the edge. Trim away the excess fabric. Turn the edge under again – like a miniscule double hem – and stitch again. Done!
9. Applique. Not for intricate shapes, but nice for raw-edge applique on simple shapes.
10. Many more… I haven't even opened my BERNINA Big Book of Feet to see what else is listed! (Ask about this fabulous book at your local BERNINA store!) Until now . . . here's what else I found: Fine edge finishes, narrow hems, corded edges, bound edges, entredeux, belt loops, shirring . . . plus a slew of variations on the other techniques I listed.
And last but not least, here's a short video from BERNINA International showing just a few of the wonderful things an edgestitch foot can do!
What's your favorite foot?
Difficulty level

Beginner

Time to Complete

Evening

Seasons

all seasons

Techniques

sewing
What you might also like
4 comments on "10 Reasons to Love the Edgestitch Foot"