Free-Motion Quilting Tip with Darning foot #9
I learned the technique of free-motion quilting while studying for my Fiber Arts degree with M. Joan Lintault. The Fiber Arts lab was equipped with BERNINA sewing machines including the Darning foot #9 for free-motion techniques, and this has remained my favorite free-motion quilting foot of all-time.

The name of this foot is a clue to its origin—the Darning foot #9 was originally designed for mending or patching holes in fabrics using a technique of lowering the feed dogs and moving the fabric back-and-forth under the foot to create the mending stitches. What makes this foot perfect for darning also makes it perfect for free-motion quilting. The shape of the opening allows for either straight or zigzag stitches up to 5mm in width, and the vertical spring action holds the fabric down as the needle moves up, keeping the fabric from "flagging" or pulling up too far with the needle.
See the Darning foot #9 with spring action in this video tip!
If you're just getting started with free-motion quilting or would like to improve your technique, WeAllSew has lots of tips and tricks to help you find your way! My favorite tip is to start small, choosing a little project like the Sugar Skull Mug Rug (featured in the video) before moving on to tackle larger projects. All of the tips and tricks below can be used with the Darning foot #9, but you'll also see some of the other feet you can use for free-motion quilting. Most quilters find a favorite foot for this technique and tend to stick with it, just like I've found my FMQ BFF with the Darning foot #9.
And one last tip! I learned this technique with feed dogs lowered, and have always stitched in this way. More recently I've seen some quilters using this technique in conjunction with the feed dogs and heard that some people prefer this method. If you're not sure which one you might prefer, try both methods. Just as choosing a favorite FMQ foot, how you FMQ with the feed dogs comes down to personal preference.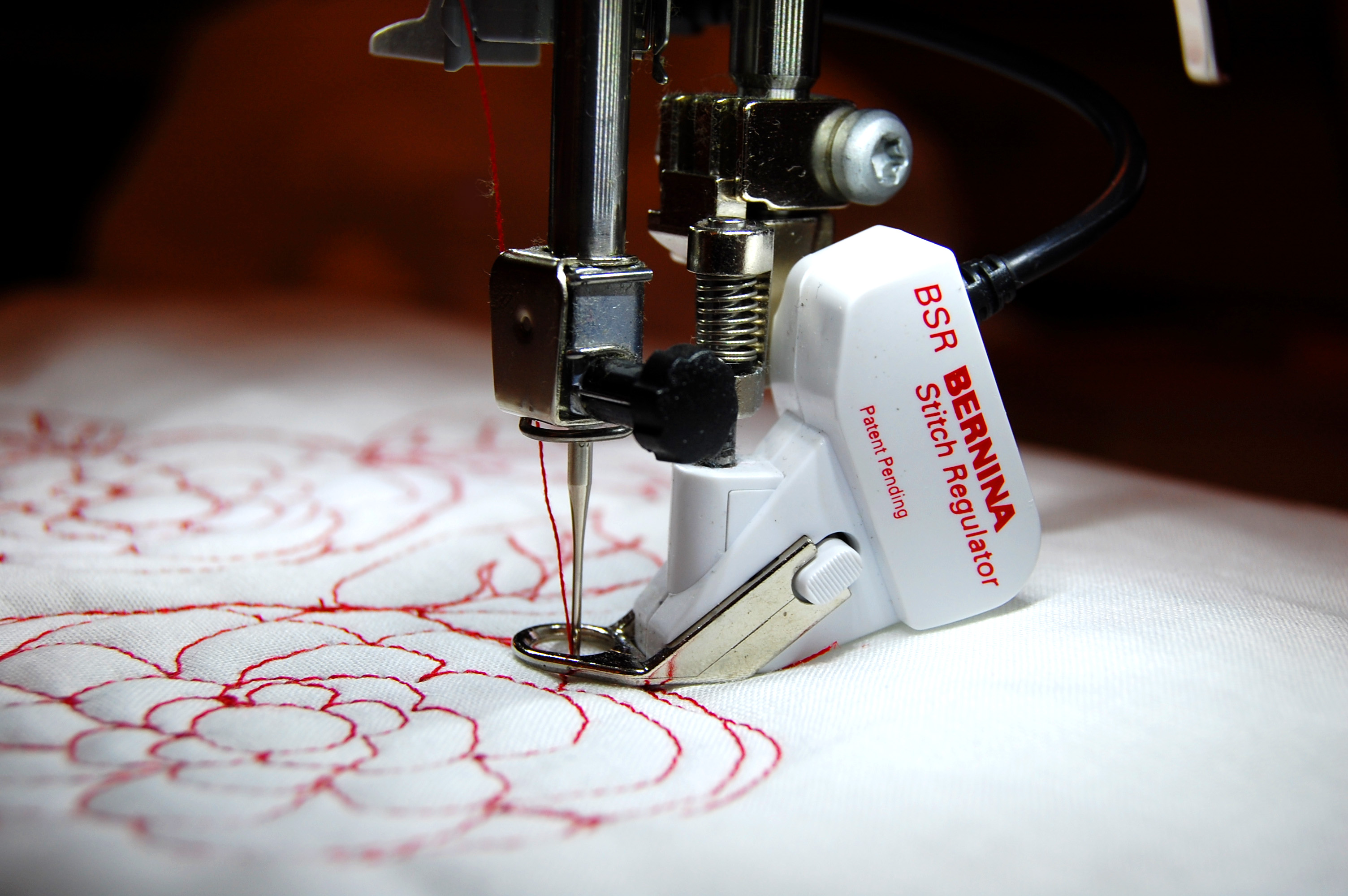 If you're an absolute beginner, start with these Top 5 Tips for Successful Free-Motion Quilting to help you out.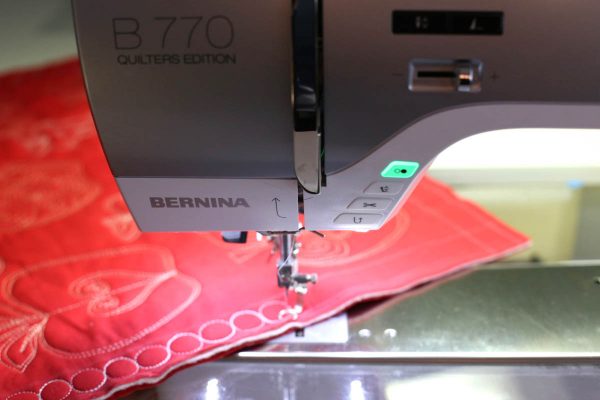 BERNINA Ambassador Lori Kennedy is a free-motion quilting wizard! Lori shares her Twelve Steps to Free-Motion Quilting with some excellent tips for all levels.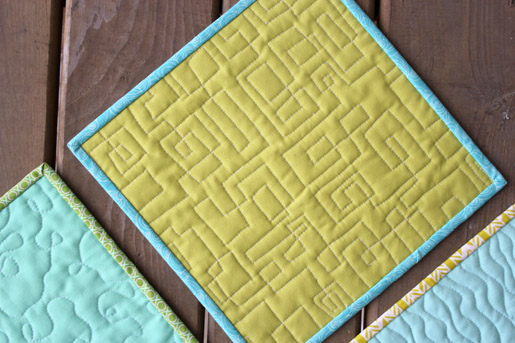 Quilter Megan Bohr leads you through exercises to create four different free-motion quilting patterns from Loop-de-loop to Squared to in her Free-Motion Quilting Series.
And quilter Diane Doran shows you how to have a little fun with free-motion quilting and a double-needle in the Free-Motion Quilting With a Double Needle tip.
I hope you've found a tip or two to help you along your free-motion quilting journey. I'd love to know if you have a favorite FMQ tip that wasn't covered—please leave your tip in the comments below!
Difficulty level

Beginner

Time to Complete

Weekend

Projects

quilt

Seasons

all seasons

Techniques

free-motion quilting, quilting
Used Products
What you might also like