Cosplay Tip: Sewing Wire with Open Embroidery Foot #20C
My newest cosplay project is a bit of a nostalgia trip. Bring yourself back to 1997 and the worldwide release of the movie, TITANIC.
I was 9 years old and immediately flung myself into the fandom of the Titanic. I didn't get a chance to see the movie in theaters but when the film reached my VCR, I couldn't wait to watch it. The first appearance of Rose DeWitt Bukater in her striped boarding gown grabbed ahold of me and still hasn't let go.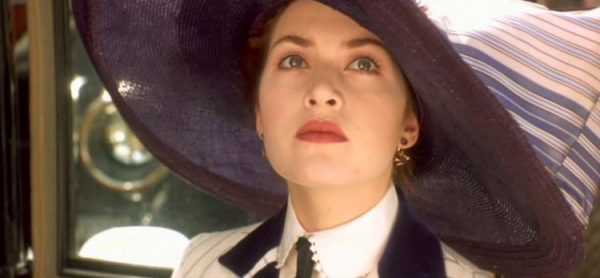 Now, beam back to 2022 and my cosplay plans are being made. Rose is knocking around in my head and it's finally time to recreate that iconic dress and hat combo.
First up is the hat. I purchased a purple base straw hat from Amazon and was determined to make it work because my wallet would not be up for multiple hat trials.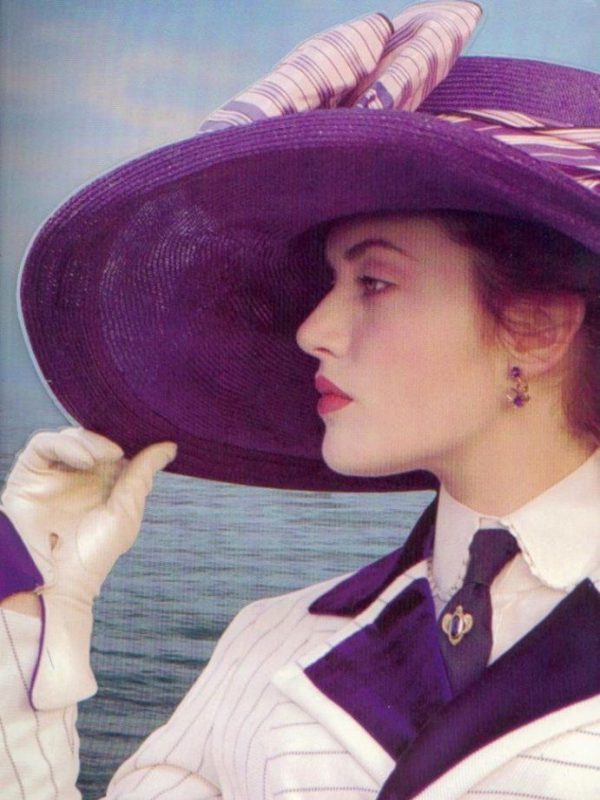 The hat is slightly turned up around the edges and has a certain shape to it—luckily I had an idea. I chose to satin stitch gardening wire along the edges using my BERNINA so I can shape it the way I wanted. Using the BERNINA Open Embroidery Foot #20C, I prepped my BERNINA 570 QE.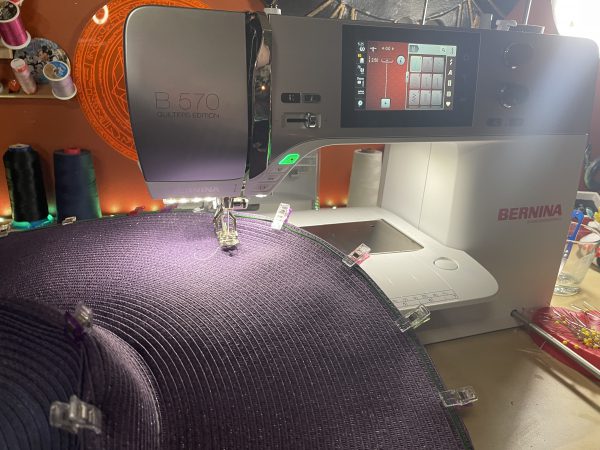 I lowered my presser foot pressure to about 25, making it easier to slide the project under the foot. I found this was crucial, and honestly, it's one of my favorite options with this machine.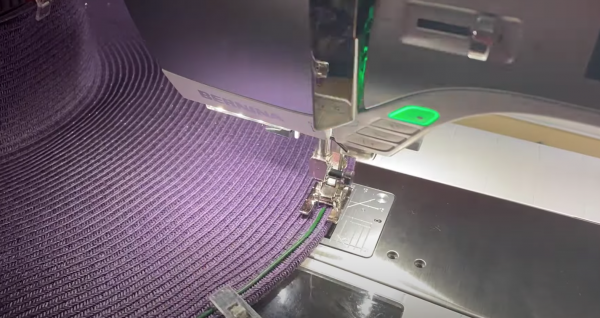 Using Wonder Clips, I bent the wire as I clipped it into place. 
I thread matched the best I could to the hat color and placed my hat under the foot. For the satin stitch, I selected a zigzag stitch with a wide width and short length. Then, I started stitching! Carefully at first, making sure I kept my needle away from the wire—no broken needles needed here! 
I completed two rounds of stitching over the wire and it was complete! Now I can easily bend the hat to any shape I need. I can't wait to keep working on this cosplay. I have a few other elements of it that I've been working on. Check them out!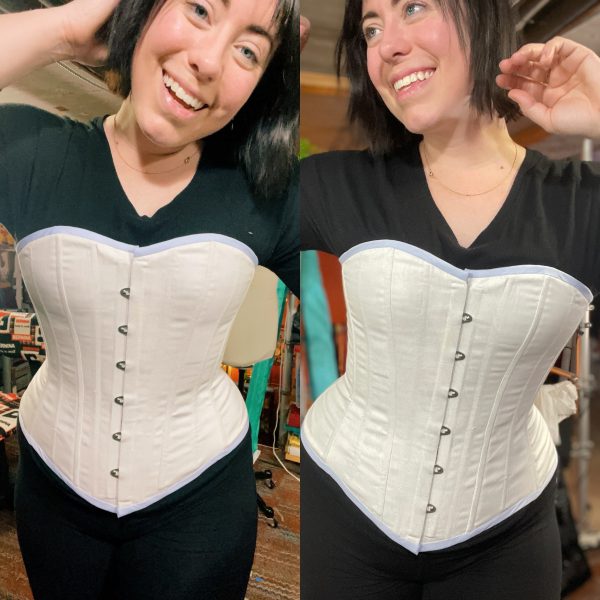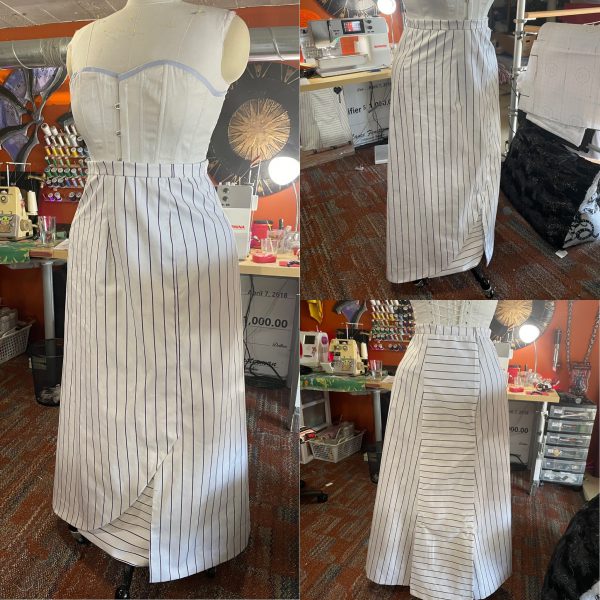 If you would like a sew along or to see more of the process, comment below!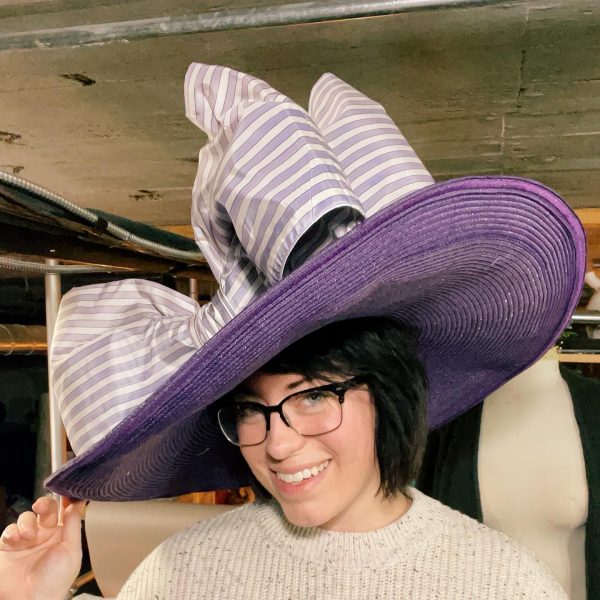 Here is the finished look!
Photo Credit: Alexandra Lee Studios
Happy sewing everyone!
Difficulty level

Beginner

Time to Complete

1 hour

Used Material

50 wt cotton thread, basic sewing supplies, coordinating thread, thread, wire

Projects

cosplay, fashion

Techniques

decorative stitches, sewing
Used Products
What you might also like
75 comments on "Cosplay Tip: Sewing Wire with Open Embroidery Foot #20C"