Sewing with Wool: Tips and Tricks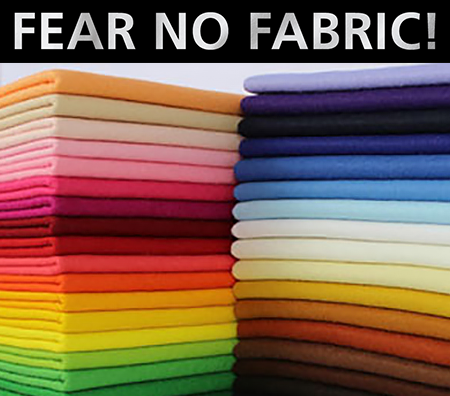 Fabric Characteristics of Wool
The most versatile fiber, wool is a natural animal fiber made of protein. More comfortable to wear in all climates than any other material, wool is available in a wide range of weights, textures, weaves and qualities.
Care and Use of Wool
Wool is comfortable to wear; it is warm in the winter and cool in the summer. Wool absorbs moisture better than any other natural fiber.
Wool can absorb up to 30 percent of its weight without feeling wet.
Wool can be stretched as much as 35 percent when dry and 50 percent when wet.
Wool will felt when exposed to heat, moisture, abrasion, and pressure.
Wool is damaged by moths, carpet beetles, alkalies and chlorine bleach.
Wool will discolor by sunlight; and will deteriorate with prolonged exposure.
Wool fabrics should be dry cleaned unless specifically labeled otherwise.
Hang wool garments on appropriately sized padded hangers, so they will maintain their shape. 
Recommended BERNINA Presser Feet for Sewing Wool
BERNINA Reverse Pattern Foot #1/1C/1D
Reverse Pattern Foot #1/1C/1D has a smooth, flat sole with a slight indentation in front of the needle in addition to one behind. This allows the stitching of thread patterns that move forward and backward.
Bulky Overlock Foot #12/12C
Bulky Overlock Foot #12/12C was originally designed for stitching heavy sweater knits. The overcast seam allowances form a thick ridge that does not feed smoothly under a regular presser foot, so Foot #12 was designed with a groove in the sole that allows the Wool seam allowances to feed easily under the foot as they are stitched. The most common use for this foot today is making custom piping to accent seams and edges of garments, pillows, purses, and other handcrafted projects.
Open Embroidery Foot #20/20C/20D
The wedge shape indention on the sole of Open Embroidery Foot #20/20C/20D allows thing, bulky stitches to pass under the foot without building up and inhibiting the feeling of the fabric. Great for creating wool applique by machine.
PunchWork Tool
The BERNINA PunchWork Tool comes in two versions: PunchWork Tool for CB Hook Machines and PunchWork Tool for Rotary-, B9- and BERNINA-hook Machines. They operate in similar ways but each one is designed to fit specific models of BERNINA machines.
CB Needle Punch Set: Fits all models with a maximum stitch width of 5.5 mm (CB Hook system).
Rotary Needle Punch Set: Fits all models with a maximum stitch width of 9 mm (Rotary Hook system).
The foot/needle guard is height-adjustable to accommodate thick layers of roving and fibers.
Stitch Plate: Both Needle Punch Sets require a special stitch plate made for the specific model of BERNINA machine being used. Replace the Regula Stitch Plate with the appropriate Punch Plate for the punching process.
Needles: Punch Needles are very sharp and have a rough surface with barbs along the shaft. The needles for the CB Hook models are inserted into a holder that replaces the holder for the sewing machine needle. The needles for the Rotary hook models are on one shank and simply replace the sewing machine needle.
Note: If the machine has a Needle Plate/Needle Security function, select the Punch Needle and Plate options.
The BERNINA PunchWork Tool is used for needle felting, a craft traditionally worked by hand to embellish fabric, as well as to create felted wool fabric and sculpture.
Using the sewing machine to move the barbed needles up and down through the fibers makes this process much faster and more efficient.
When done by machine, felting is a free-motion technique, but one that is easy to learn and quick to do.
Take a look at this small woolen quilt blog on WeAllSew featuring the needle punch technique created by Paula Atwood. Paula was a student at Bear Paw Quilting and BERNINA in Coeur d'Alene, ID.
Tips for Sewing with Wool
The project you are making will determine what presser foot, needles and threads you will want to use.
If you are making a garment that has buttons, corded buttonholes are the only way to go. The cording will help to keep the wool fabric from distorting when the buttons are used.
If you are using the Needle Punch Set #45 to felt your wool fibers, be sure that you are using the correct Stitch Plate and needles for your BERNINA Machine.
If you are doing a wool applique by machine, then the Open Embroidery Foot #20/20C/20D will be your best friend. The blanket stitch is the most commonly used stitch for wool applique. You can adjust the stitch width and length to make your blanket stitch look like your stitching was completed by hand.
Sewing with wool can be fun, and wool is a great textile to use. Upcycling old wool sweaters into a completely different project such as this gorgeous DIY Upcycled Wool Scarf by Stacy Schlyer can add that creative and decorative touch.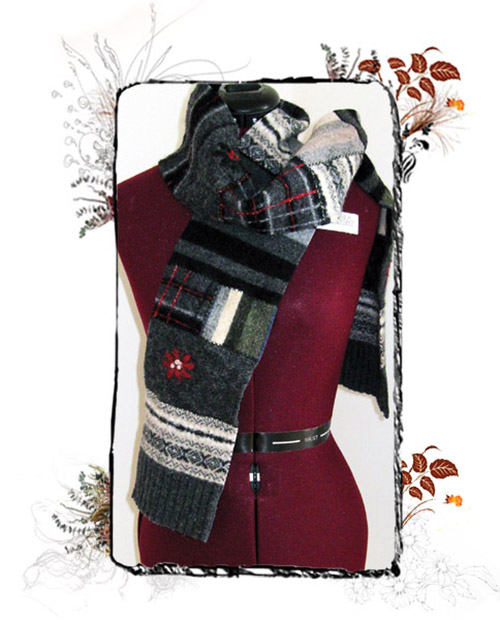 Blogs from WeAllSew
Fear No Fabric!
Projects

fashion, hat, scarfs, tablet sleeve

Seasons

all seasons

Techniques

needle punch
What you might also like
6 comments on "Sewing with Wool: Tips and Tricks"