Sewing with Tulle: Tips and Tricks
Party decorations, ballerina tutus, bridal gowns and little girls' play dresses might be the first things that come to mind when you mention tulle. Tulle is a great fabric with many applications, made in a multitude of colors, with or without glitter, matte or shiny finishes. There is a combination out there to cover your most poufy project aspirations!
Fabric Characteristics of Tulle
Does not fray
More stretch in the width of fabric than the length
Made from silk, nylon, polyester or rayon
Care and Use of Tulle
Hand wash if possible.
It can be washed in the washing machine—wash inside out in a laundry bag (test first).
Use a delicate cycle, cold water, low spin.
Lay flat to dry or hang dry.
Use a steamer or iron on the lowest temperature with a press cloth to get out stubborn wrinkles.
The best way to store your tulle garment is to hang, but watch the use of clips to prevent creases or wrinkles. Place the item in a cotton garment bag.
Recommended BERNINA Presser Feet for Sewing with Tulle
BERNINA Jeans Foot #8/8D
For best results, use Jeans Foot #8, or Jeans Foot #8D if you have a machine with Dual Feed.
The single hole in the Jeans Foot #8/8D Foot helps prevent your fabric from being pulled into the stitch plate.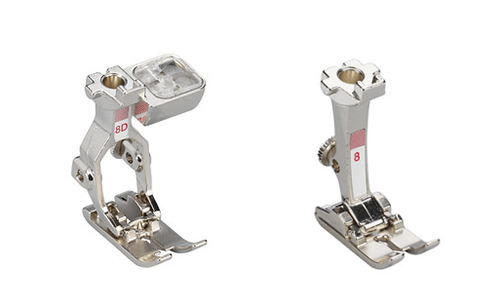 Tips for Sewing with Tulle
Use a Straight Stitch Plate.
Adjust Stitch Length from 3-5.
Presser Foot Pressure: Start with lowering your pressure by 10-15, depending on the number of layers, and adjust after test sewing for the desired look.
Use Universal or Sharp needle size 60-80/12.
Use cotton thread to help with static build-up.
Stitch slowly to prevent puckering or gathering.
Stitch on bias tape or use a lightweight stabilizer to prevent the tulle from being pulled into machine if necessary.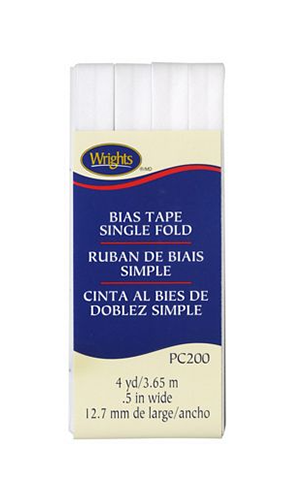 Use pattern weights to help with cutting from a pattern.
To help with static from the tulle, lightly spritz with water or even use an anti-static spray.
In summary, tulle may look intimidating to sew but with the right tools and techniques, you can make any project a colorful success.  So head on out to your local sewing spot to gather some tulle and make a poufy skirt to bounce around in!
Fear No Fabric!
Seasons

all seasons

Techniques

sewing
Used Products
What you might also like