Laura Wasilowski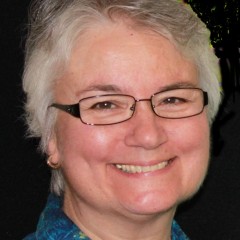 Laura Wasilowski is a contemporary quilt maker whose art work is collected and exhibited internationally. As a girl, she learned to sew garments in 4-H. Later, while working in the costume department at college, she discovered the delight of fabric dyeing.
Today Laura's narrative quilts begin with her unique hand-dyed fabrics and threads. Her designs are inspired by stories of family, friends, and home. And you'll find her wall pieces are infused with color, whimsy, and joy.
Owner of the dye shop, Artfabrik, Laura is also a lecturer, surface designer, quilt instructor, pattern designer, and author of Fanciful Stitches, Colorful Quilts. Look for her online classes about creating fused art quilts on Craftsy.com.
Latest Posts from Laura Wasilowski