Needle Tip For Fusers
Join Brand Ambassador Laura Wasilowski in sharing her needle tip for fusers.
Even an old fuser can learn new tricks. Fusing is a great technique for creating the organic shapes found in my pictorial and storytelling quilts like Dye, Fuse, Cut, Stitch. I apply fusible web to all my fabrics in a design. The result may be up to 7 layers of fused fabric shapes in a quilt top.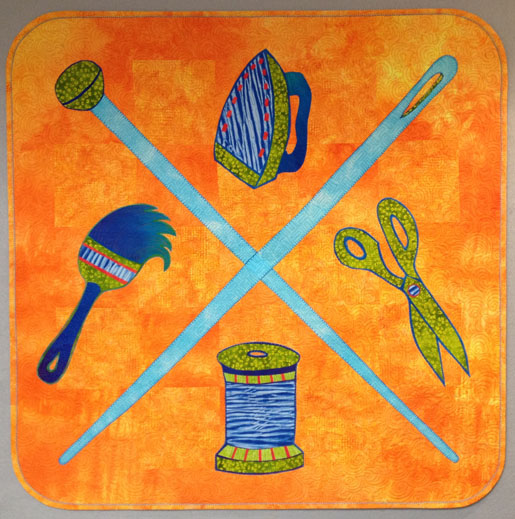 When it comes time to add free-motion stitching to the quilt top, there can be a problem. Fusible web may gum up your sewing machine needle as you sew. The friction during the stitch process heats up the needle which melts the glue onto the needle. This  gummy residue on the needle may cause uneven stitching and breaking threads.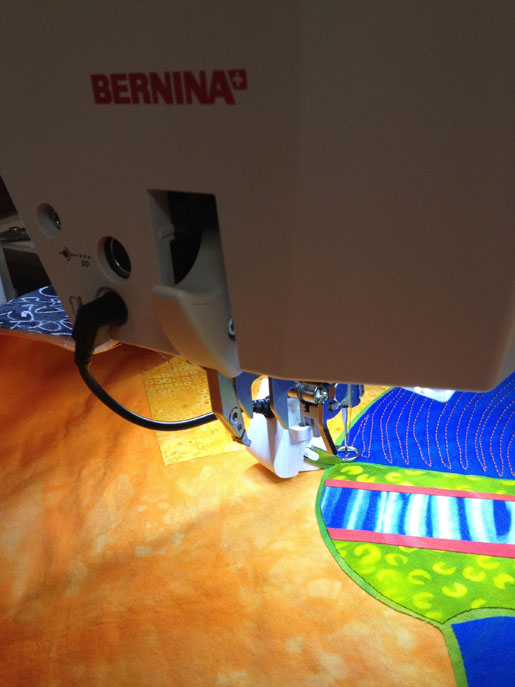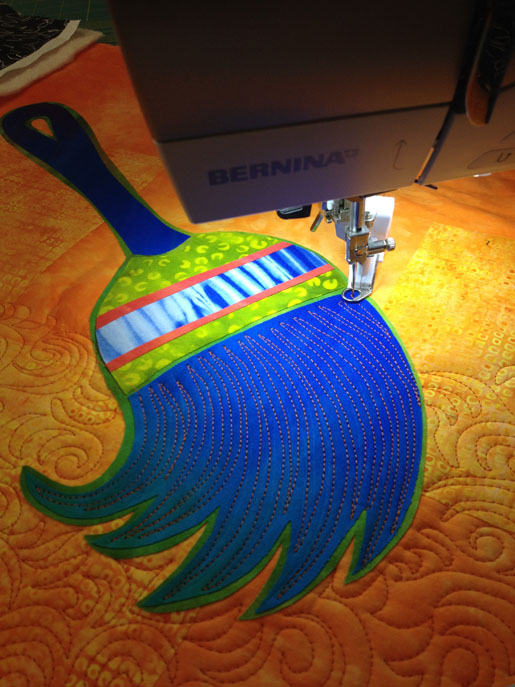 Recently, I discovered a solution: use a titanium coated embroidery needle in the machine. The titanium coating on the needle keeps the needle cooler so the glue doesn't stick to the needle. Also, an embroidery needle has a rounded point so if you back stitch onto a thread you don't pierce a previous stitch. The needle tip rolls over the stitch without shredding the thread.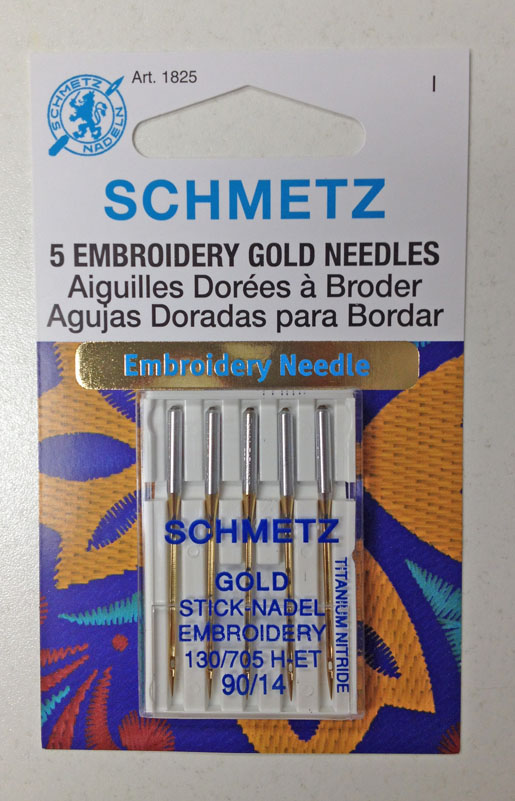 The titanium embroidery needle is now my favorite needle for my favorite machine, the BERNINA 750 QE. Together they make creating my art quilts a treat.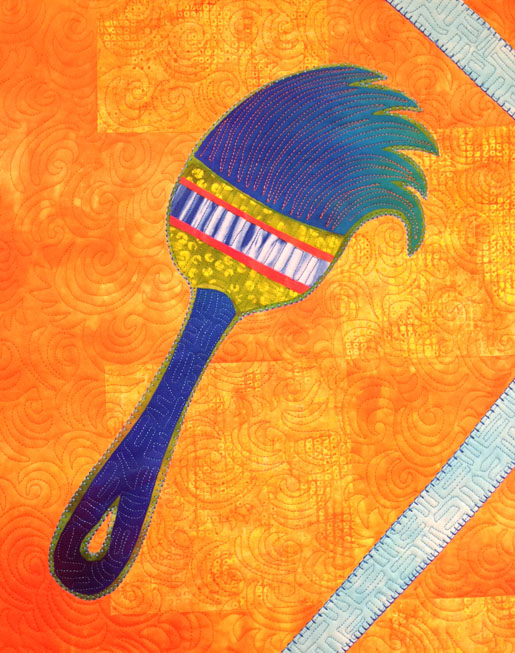 Additional information about machine needles.
All the fabrics used to make the tops for my art quilts have fusible web on them. When I add a binding this fabric may not have fusible web on it but, I still keep the titanium needle in place. And each time I start a new project, I replace the sewing machine needle. That way I get the best stitch on my favorite machine, the BERNINA 750 QE.
What you might also like
14 comments on "Needle Tip For Fusers"