Tip for Better Fitting Jeans
Everyone has them, the jeans that would otherwise be perfect if they didn't "gap out" at the back of the waist. The thighs fit great, and they are the right length, but the waist doesn't fit and the next size down is too small. I get it, and this is how I fixed that problem with only two seams!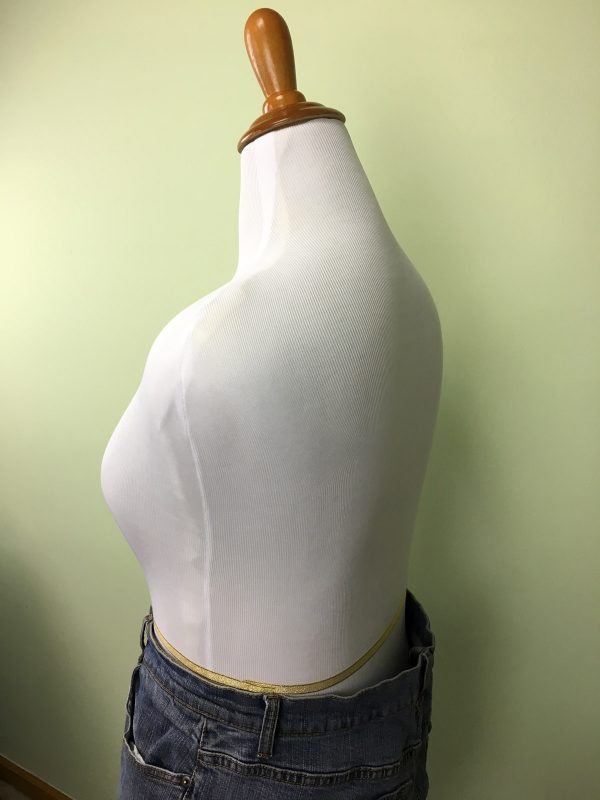 Materials to Fit Jeans
Sewing machine (I use a BERNINA 750 QE)
Strong thread to match jeans color (I use Aurifil 50 wt cotton thread)
A universal sewing machine needle 80
Your soon to be favorite jeans
1.Take a look at the back of the jeans, you will be making small darts in the waistband. I like to do mine right above the pockets so the back of the jeans lays flat against my back when I'm done.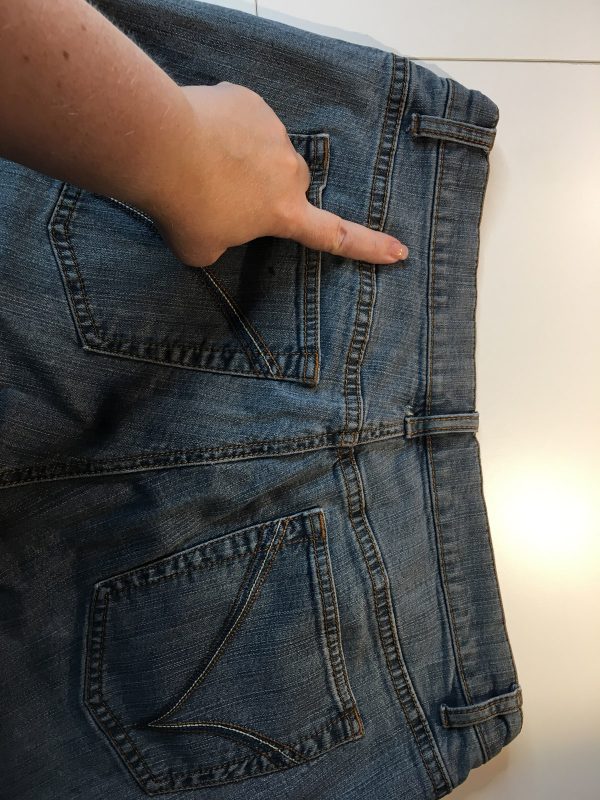 2.Above the pocket, fold your denim in half and align the waistband. Take a marker or pen and draw an angled line as in the photo. How wide you want the top to be depends on how much gap you have in your waistband. More gap means a deeper dart. It will angle all the way to the fold.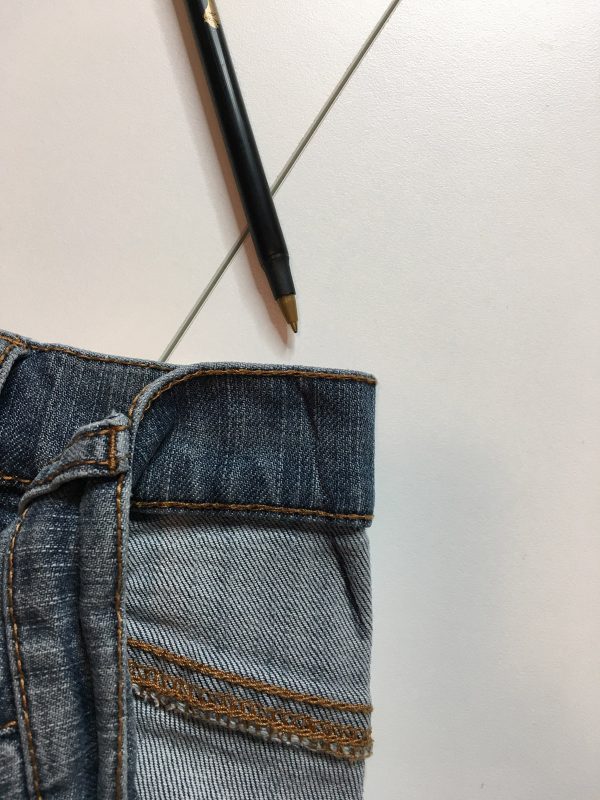 3.Notice the bulk that you will be sewing through, and the different heights you will be working with. I sewed with my Reverse pattern foot with clear sole #34D along with the Dual Feed, but you can also use the Jeans foot #8. I used the Reverse pattern foot with clear sole #34D because I wanted to see my seam and also use the red lines on the foot to follow my marked line. My BERNINA 750 QE sews through this bulk with no issues at all. I used a universal needle #80 and a medium weight thread (like a 50 wt). Also, you can keep your presser foot level by using the Height Compensation tool that came with your machine while sewing with these bulky seams.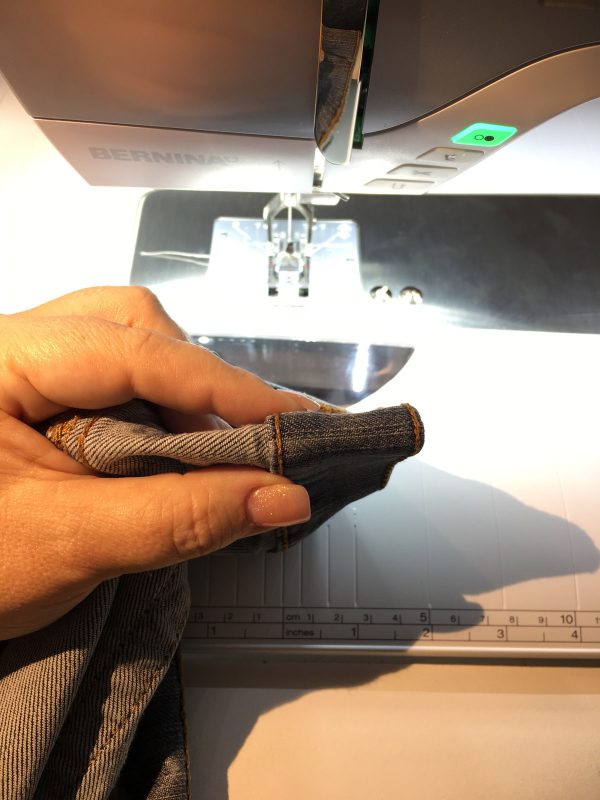 4.Line up your pen marks with the needle and lines on the presser feet. Reverse stitch a few stitches at the start and end so that your seams don't come undone when pulling your jeans on and off. If your machine has dual feed like mine, don't forget to engage it.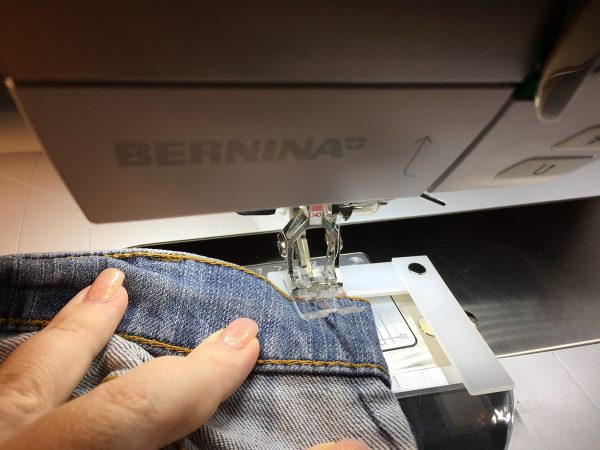 5.To really secure your stitches, sew over your seam at least twice. It will be nice and sturdy now if you want to clip away any of the waistband that might be bulky against your body. Trim any thread tails.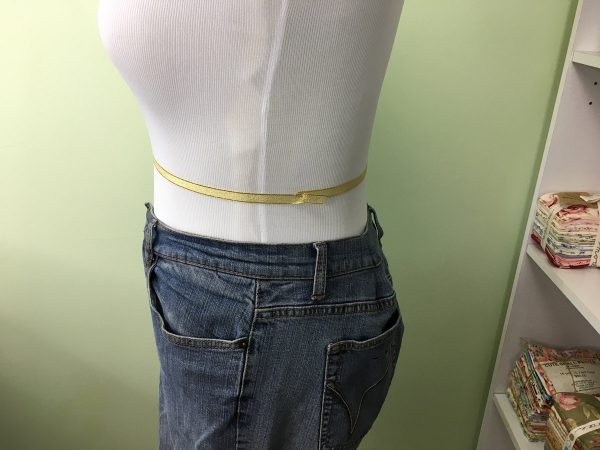 6.Now that gap will be closed up and the waistband fitted to your body. If you are a curvy girl like me, these will soon become your favorite jeans ever! No more leaning over and having that ugly gap.
Projects

fashion

Techniques

sewing
What you might also like
10 comments on "Tip for Better Fitting Jeans"