Make-Do, Mend, or Remake your Favorite Blue Jeans
Denim blue jeans have been in style for more than 100 years, all the way back to 1873 when Levi Strauss first manufactured pants from dungaree cloth! When you find that favorite fitting pair of blue jeans, you'll mend and alter them to keep on wearing them as long as possible. And when those blue jeans finally give out, you still want to find a good use for them!
That's why we've gathered together our favorite denim and blue jeans tutorials in one place, so you can alter, mend, make-do, and remake your favorite blue jeans to enjoy them for a long time to come.
Make Your Blue Jeans Fit Better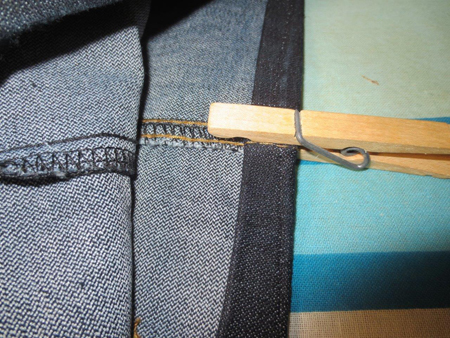 If your blue jeans are too long and you need to create a shorter hem, we've got you covered! Follow this tutorial on How to Hem Jeans from our BERNINA Sewing Experts to create a traditional folded hem.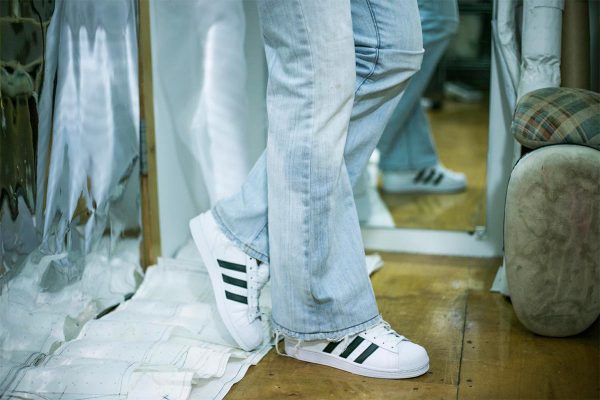 Or try this tutorial for creating a Hollywood Hem for Jeans created by our friends at 7th Bone Tailoring.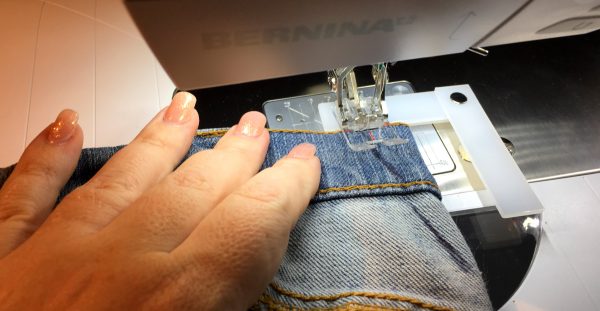 Here's a great trick for a better fitting waistband for your denim. Check it out in the Tip for Better Fitting Jeans from BERNINA Ambassador Cheryl Sleboda.
Update Your Old Blue Jeans
Sometimes a pair of blue jeans just needs a little customization to become your all-time favorite pair of duds.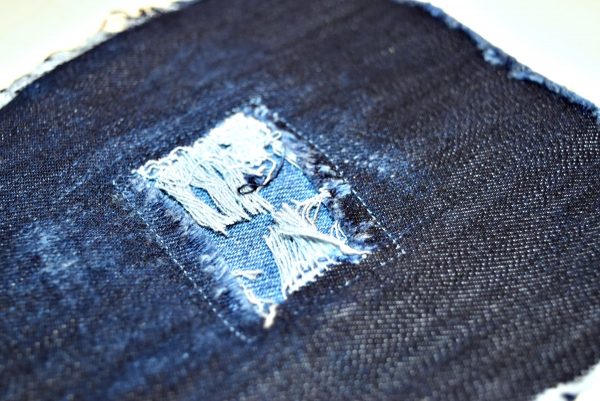 Michelle Morris shares her secret techniques to make new denim look distressed. Click to find out How to Distress Your Denim here.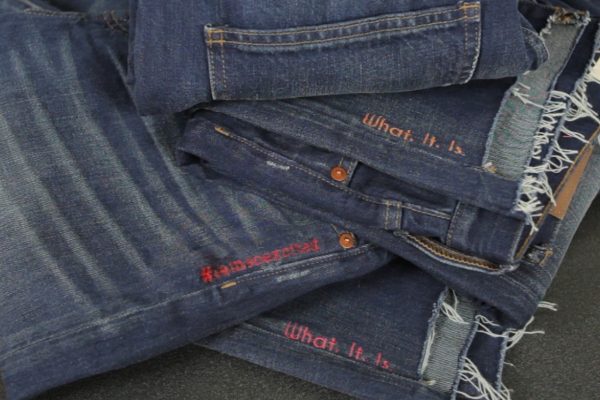 Adding a bit of embroidery to your blue jeans can definitely add a bit of fun! Learn how to add embroidery to jeans in this tutorial from our BERNINA Sewing Experts.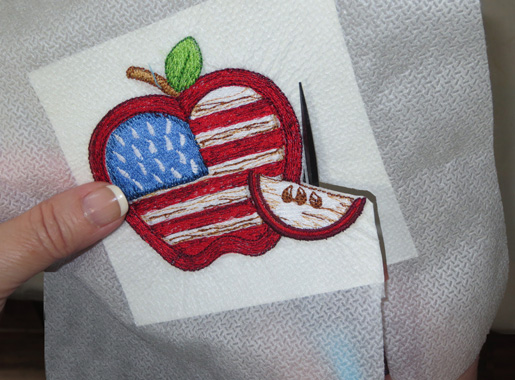 You don't have to try and hoop those odd places on your blue jeans to add embellishment! Read this tutorial for creating embroidered patches to add embroidery to anything without stitching on it.
Make Do and Mend Your Blue Jeans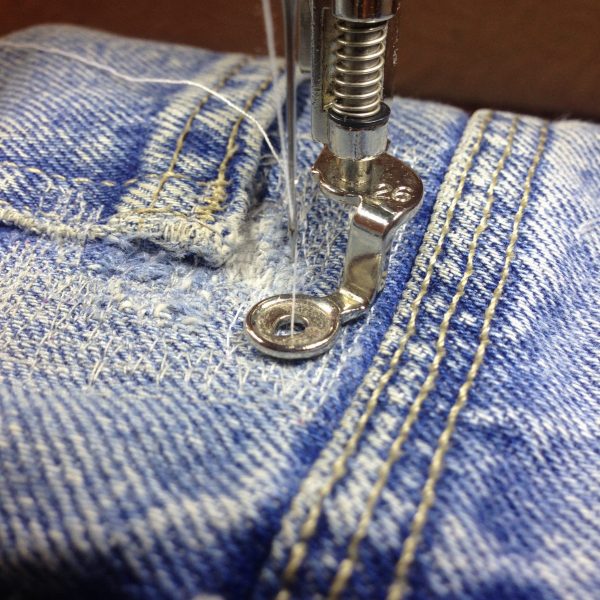 Use Melissa Averinos' easy technique for fixing holes or adding strength to weak spots in blue jeans by learning how to Mend Your Jeans.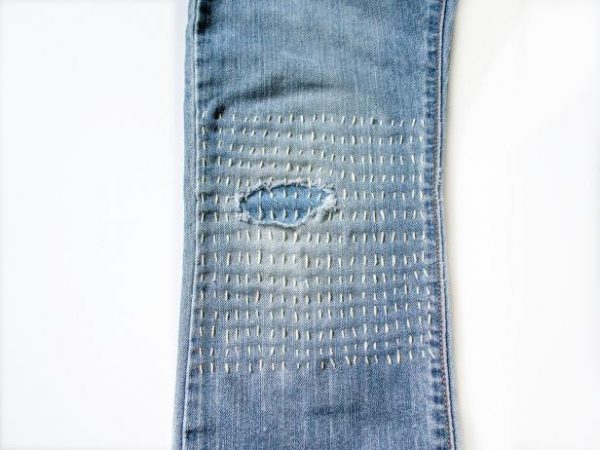 Adding visible stitches to mend is a new trend, highlighting not only the defect but the repair. Learn how to add visible mending with Sashiko stitching in this tutorial from DIY Network.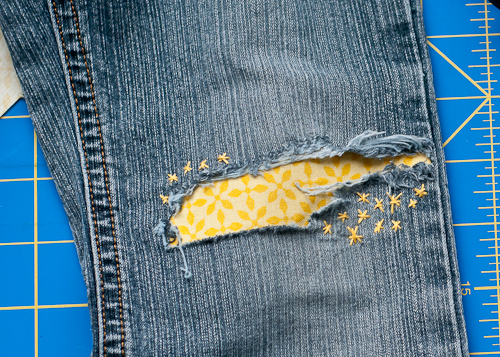 And there's always good old patchwork to fix those holes! Find out secrets of patching up your holy jeans in this post from Design Mom.
Remake and Recycle Your Blue Jeans
If those blue jeans just can't be repaired or mended anymore, take the old and make something new!
Turn your blue jeans into a skirt with this Mini Skirt Repurposed from Jeans tutorial.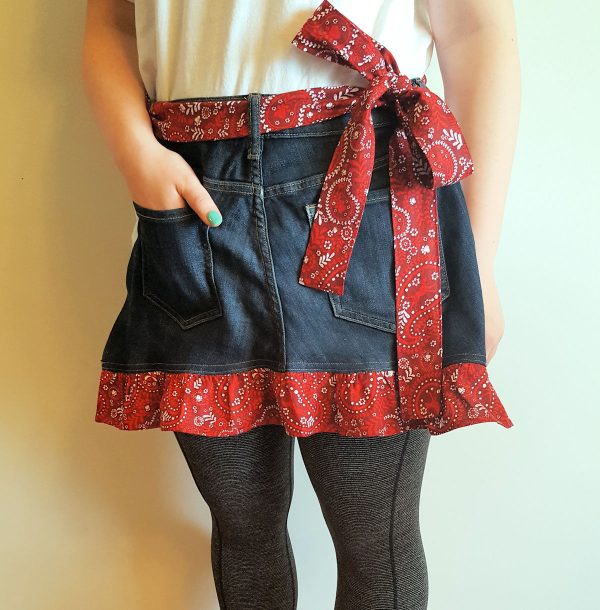 Give new life to old jeans by making an Upcycled Denim Apron with this clever tutorial!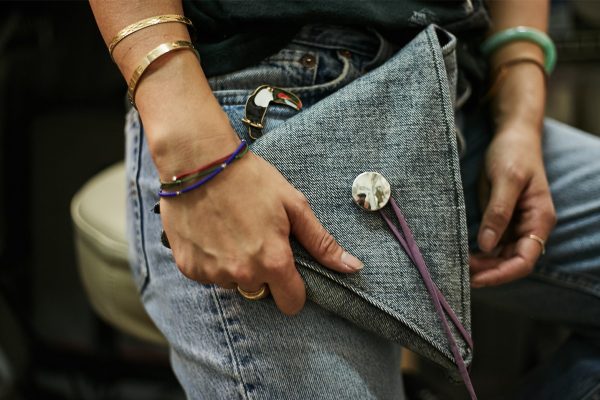 Use old denim to create a new handbag with the Clutch from Denim tutorial.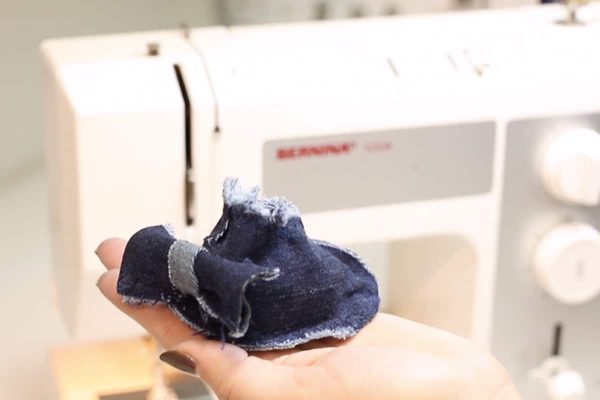 It's never too early to start wearing denim, and you can create a pair of these sweet Baby Booties made from recycled denim for your favorite newborn!
Difficulty level

Beginner

Time to Complete

Evening

Used Material

coordinating thread, denim jeans

Seasons

all seasons

Techniques

sewing
What you might also like
One comment on "Make-Do, Mend, or Remake your Favorite Blue Jeans"