Get to Know Your BERNINA Machine Better
Whether you are in the honeymoon phase with your new BERNINA, or you've been partners with your machine for a while, learning more about your machine can mean saving time, having more fun, and getting better results. Here are ten ways you can get to know your machine better.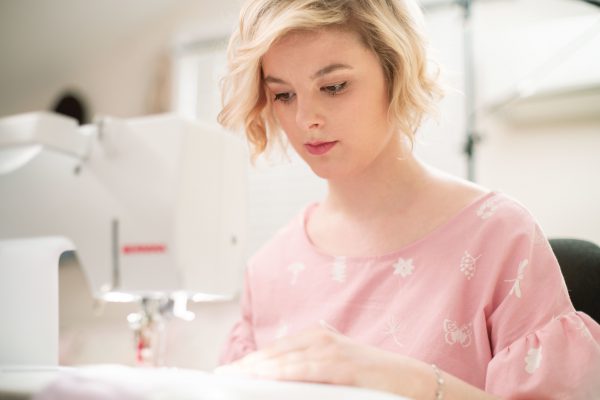 1. Take Your Introductory Class with Your Local Dealer
BERNINA dealers provide education with every new BERNINA machine they sell. If you've recently purchased a machine and haven't taken a class, contact your local dealer to find out when the next one will be offered. The hands-on experience with a local store is time well spent. You'll become familiar with all the functions and features of your machine and how to use them.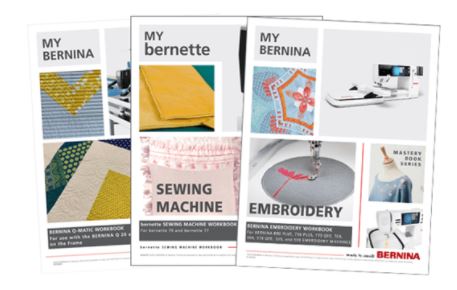 2. Download and Review the Mastery Workbook for Your Machine
Click here to find and download the workbook for your machine. If you have a combination embroidery/sewing machine, be sure to get both books – there is one for embroidery and one for sewing. There are also books for BERNINA Overlockers and Longarms and bernette machines. These workbooks walk you step by step through activities that will help you learn how to use your machine features, and many have video clips reviewing the various techniques. Many local dealers use these same workbooks to teach introductory classes.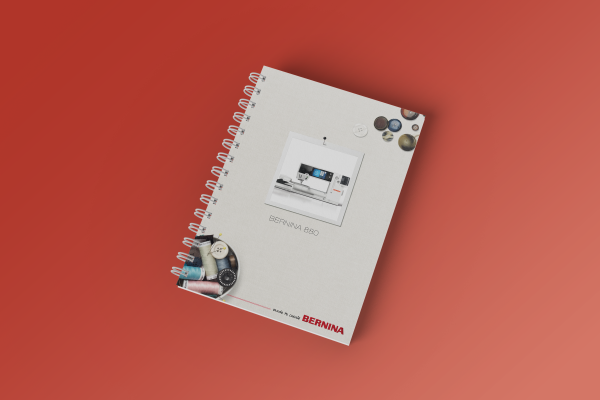 3. Keep Your Manual Handy
Most BERNINA machines come with a printed manual. Reading it cover to cover might not be realistic, but having it on hand to look things up is a great idea. If you've lost your manual, you can find it on bernina.com. Even many older model manuals are still available. To find your manual, visit bernina.com, then use the website search function in the upper right corner to search for your model and manual. (For example, B 880 PLUS manual). Then click on the support page in the search results. You can then download your manual as a pdf. Having a pdf is especially helpful because you can use CTRL+F to search for a keyword!
4. Use Your On-screen Tools
BERNINA Sewing Machines with a color touch screen (and now, the L 890 Overlocker!) have built-in tutorials, help, and a Creative Consultant to help you. On most BERNINA machines, to find the on-screen tutorials, first, select the home icon, then select tutorials (the "book" icon). Note: on some machines, you can simply select the tutorials icon on the right-hand side.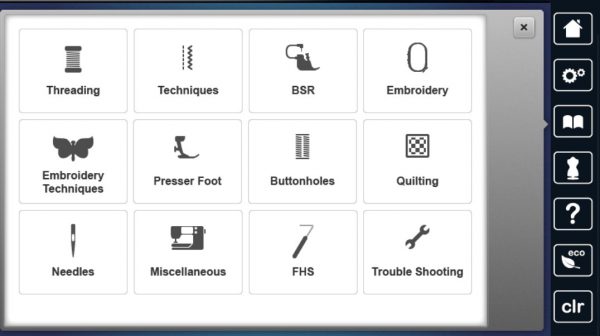 Now, select the topic you want to learn more about. Once you select a topic, you'll see a tutorial, often with a graphic or illustration to help you.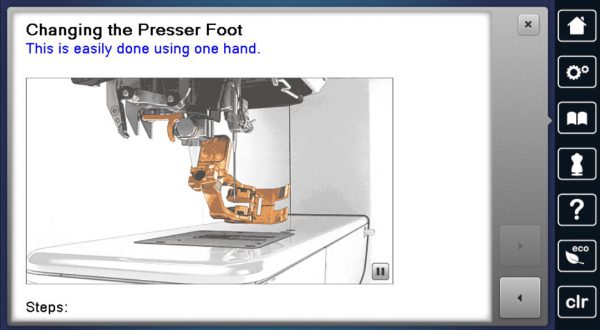 To use the help function, from any screen, first select help (question mark icon). The screen will highlight in blue and a question mark will appear on the screen.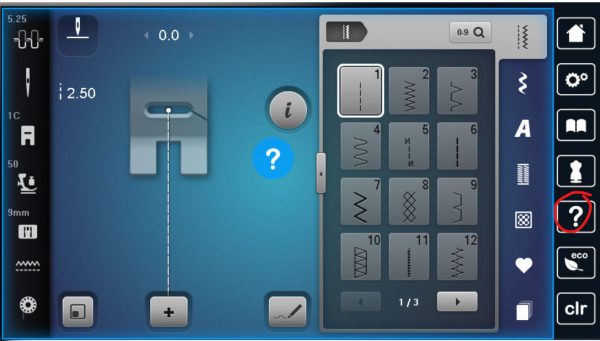 Next select whichever on-screen function you need help with. A screen will open telling you more information about the item you selected.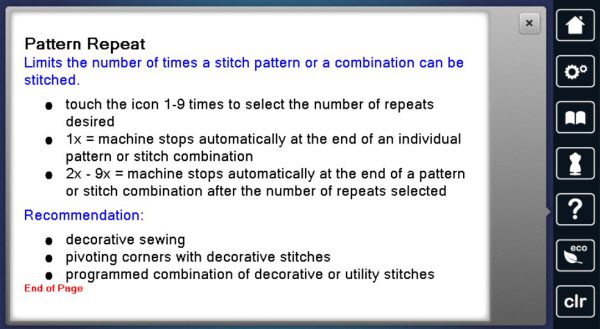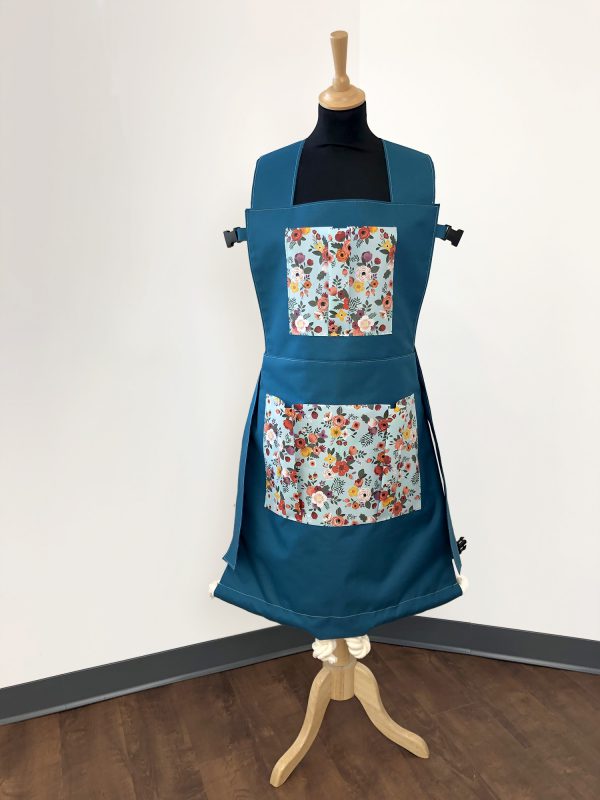 5. Take Continuing Education Classes at Your Local BERNINA Dealer
Many dealers offer a wide variety of classes on specific techniques and projects. Want to try your hand at free-motion or rulerwork? Your dealer probably has a class for that! Check your local dealer's website or call for a class schedule. Even better, sign up for your local dealer's newsletters so you find out about new classes as soon as they become available. Many dealers offer BERNINA Community Studio lessons, a series of skill-building classes focused on BERNINA features and accessories. Click here to learn more about BERNINA Community Studio and find participating dealers.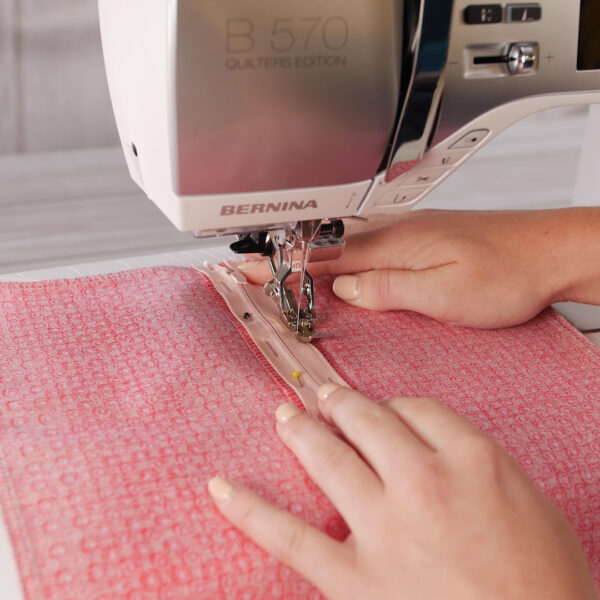 6. Search WeAllSew for Specific Techniques
Looking for instruction on sewing, quilting, or embroidery techniques? You've come to the right place! Right here on weallsew.com, you'll find daily inspiration and instruction. Using the search function in the upper right corner will help you find all the posts on your topic. Try a search for "zipper" and you'll see just how many resources are available to you.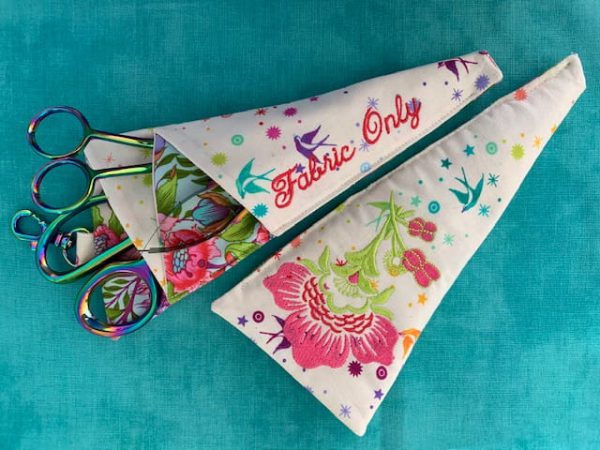 7. View Additional Sewing Projects and Downloads
Visit the Learn and Create section of the BERNINA website to find additional projects and downloads. Here you'll find a variety of free resources like projects, patterns, and ebooks. You can filter and search the projects to find exactly what you are looking for.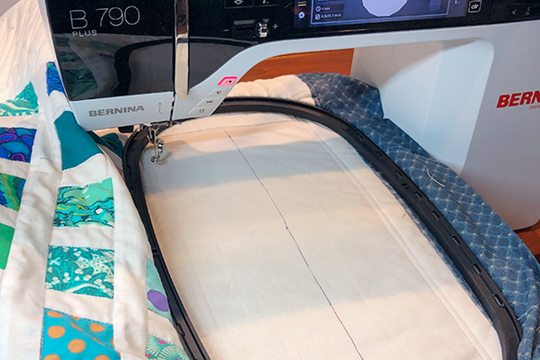 8. Attend FREE BERNINA Webinars
Learn directly from a BERNINA educator when you attend one of our free webinars. Webinars are one-hour presentations on specific sewing, quilting, or embroidery topics. With topics on everything from Computerized Quilting to Garment Construction, you'll hear from experts on how to get the most from your machine. Webinars occur every few weeks. Sign up for the weallsew.com newsletter to get notified of upcoming webinars, or click here to see upcoming and recorded webinars.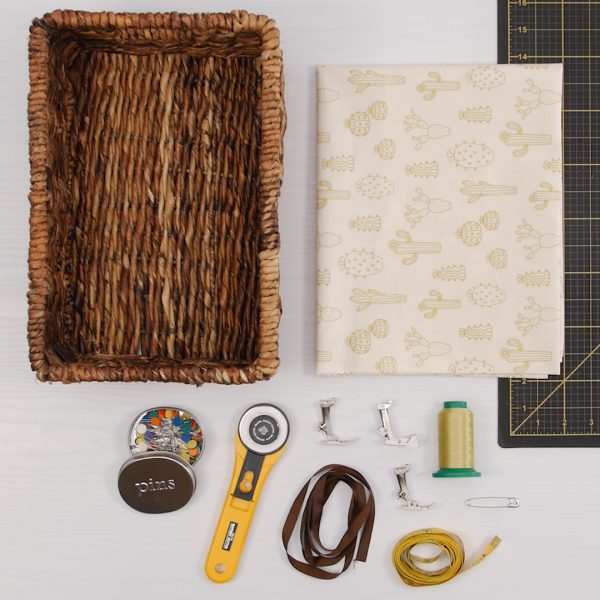 9. Follow BERNINA USA on Facebook and Instagram
You can pick up project inspiration and technique how-tos with our "Made to Create" video series, featured on the BERNINA USA Facebook and Instagram pages. These fun, quick clips can be found posted regularly, and you can find them on the videos page of the BERNINA USA Facebook. While you are on our social channels, check out our other videos, such as foot feature videos, tool tips, BERNINA Live, and more.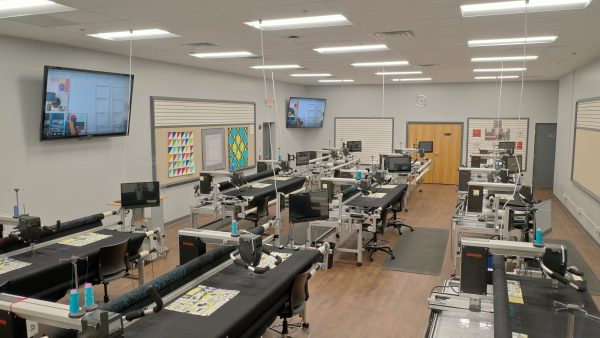 10. Join Us for a Retreat at the BERNINA Creative Center
Want to visit BERNINA USA's headquarters, while having fun and learning about your machine? Join us for a 2- or 4-day retreat. These retreats are taught by BERNINA educators, ambassadors, and guest speakers, and topics range from presser feet and accessories to machine embroidery and longarm quilting. Machines and supplies are provided at these relaxing retreats. Class information and tuition costs are available here. Want to take a hands-on class with a BERNINA Educator, but can't make the trip? Try an online retreat. These guided classes offer live interaction with a BERNINA educator and give you a chance to learn from the comfort of your home. Click here to view class information and tuition.
What you might also like
One comment on "Get to Know Your BERNINA Machine Better"