How to get a grip on your quilt
BERNINA Ambassador Heidi Lund shares how to get a grip on your quilt and why she thinks it is actually very healthy!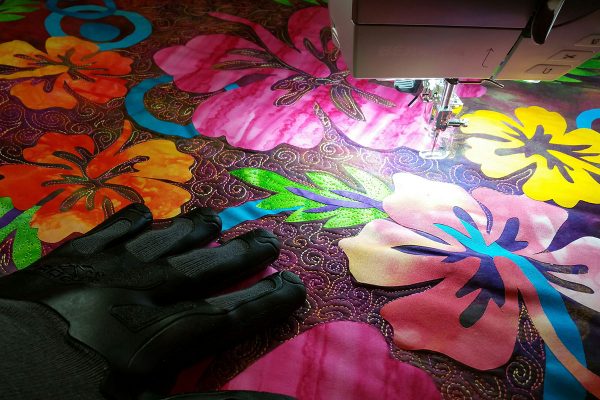 Now that we all have these lovely BERNINA sewing machines with their terrific sewing throat space area, a lot of us are doing more quilting of larger quilts than ever before.  I specifically love thread and do a lot of machine free-motion quilting with my BERNINA 770 QE.   When you are free-motion quilting a large piece, I find that my hand get sore and tire easily from all the motion and the weight of the quilt.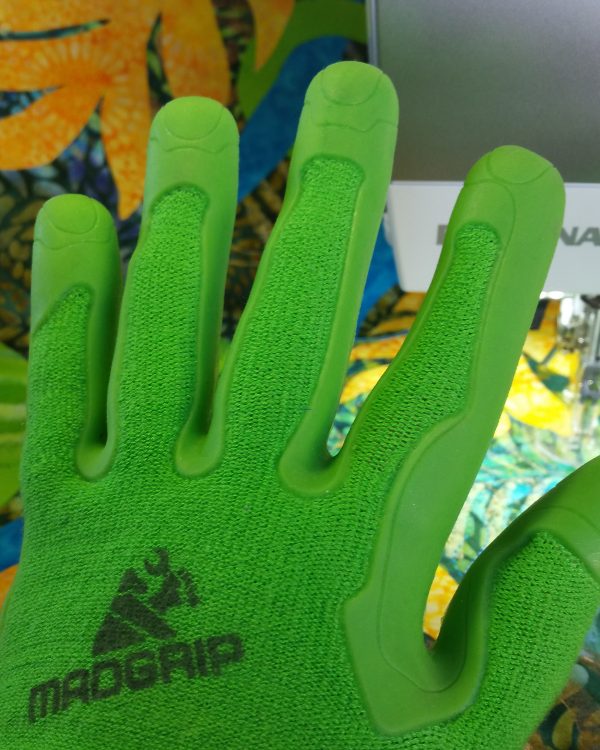 I have tried various sets of hoops, paddles, and a multitude of gloves, and have found a favorite. I purchased them at my local ACE hardware store and they are called MADGRIP.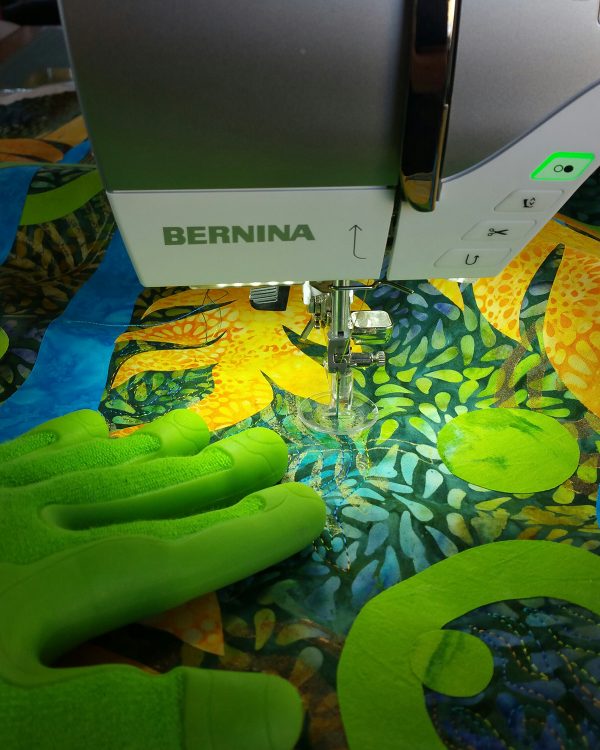 They come in various colors, I happen to own both neon green and black.  They have a knit glove on the back side of the hand and a thermoplastic rubber on the palm of the hand.
What I like most about them is the large "grip" surface on the palm side of the glove.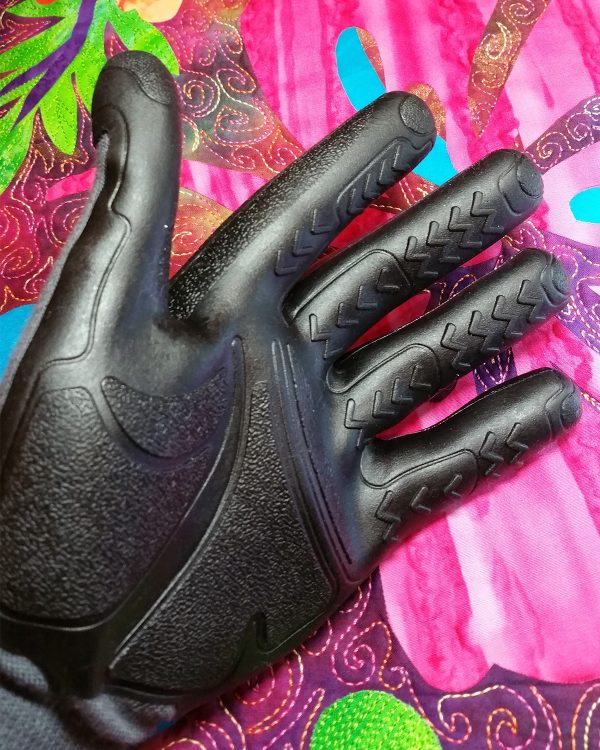 It makes it so easy to hold onto the weight of my quilts and glide them under the surface of my machine while performing free-motion on my BERNINA Quilting Foot #29 or the BERNINA Free-motion Couching Foot #43.  I find that they prevent hand fatigue when I am sewing on a project for several hours.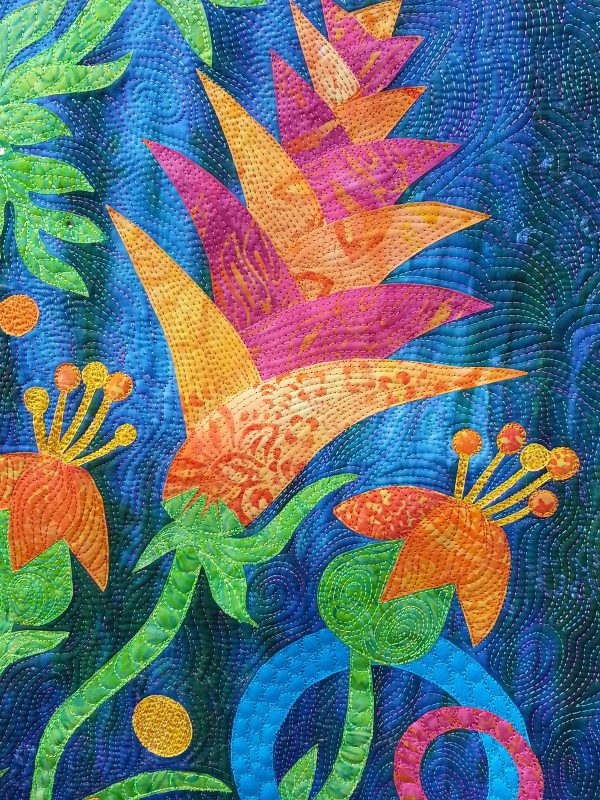 Try them, you'll love their flexibility and control.
Techniques

quilting
What you might also like