Welt Pocket Video Tutorial
Do you want to add pockets to any dress or garment in your closet? Follow Dominique Jernigan's "how to create a welt pocket video" and learn how!
Welt pockets are more versatile than traditional pockets placed at the seam. Cutting a slit into the fabric in any area of the garment creates the welt pocket. This allows for placement anywhere on the garment, no seams required. In this video Dominique will add welt pockets to her favorite summer dress.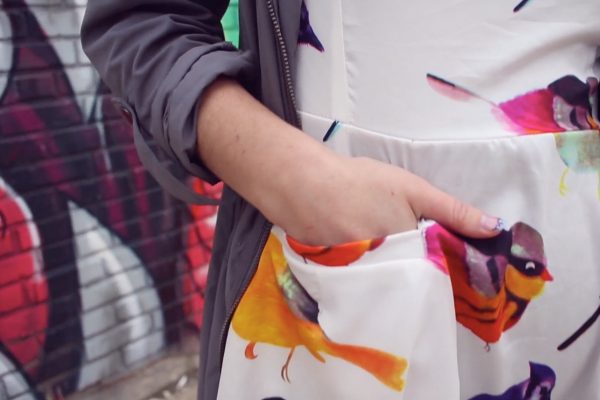 Dominique begins by taking fabric from other parts of the garment to create her welt pocket.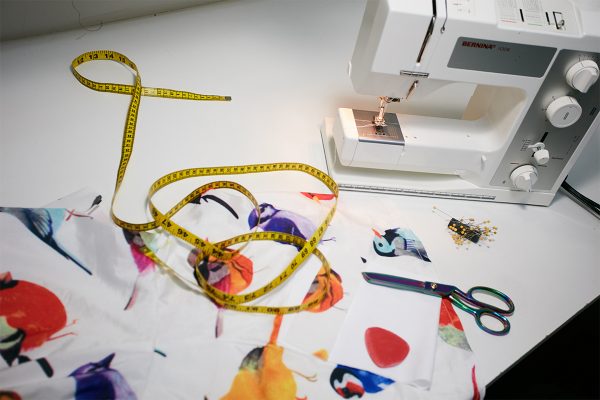 You can also create a new design by using fabric in a contrast or neutral color palette to create your welt pocket. The size of your welt pocket can be customized to your needs. For the perfect width of the welt, measure the size of the object you would like to slide the pocket (example, your had width) and add 3/4″. To customize the length of the pocket bag, measure the length of the object you would like inside the pocket (example, your hand length) and cut a piece of pocketing fabric two times this length, add 2″ to account for the welt placement. Dominique will use a straight stitch and buttonhole stitch on her BERNINA 1008 to complete this project.
Materials to create a welt pocket
Interfacing
Scissors
Your sewing machine, Dominique sews on a BERNINA 1008
Pins
Chalk
Imagination
Fabric used to create the welt pocket
This is the visible part of the pocket. Choose fabric from the existing garment or create your own design with new fabric. Woven fabric is recommended. Use medium weight interfacing to add stability to both welt fabric. In this video Dominique does not stabilize the "slit" area with interfacing because she has also slit though the lining fabric. Incorporating the lining fabric also serves as an interfacing.
Pocketing fabric
A twill weave or a sturdy cotton woven is recommended  for pockets that will last.
Difficulty level

Beginner

Projects

fashion

Techniques

sewing
What you might also like
2 comments on "Welt Pocket Video Tutorial"