How to Use the CutWork Tool: Free Video Tutorial
Did you know some embroidery machines can do more than just stitch? For instance, my embroidery machine can cut fabric, foam, paper, cardstock, wood… pretty much anything I can put in a hoop. How? I just remove the needle and install the BERNINA CutWork Tool, which is just a short, sharp knife blade that cuts as it moves up and down through the material in the hoop. It's awesome for cutting detailed shapes.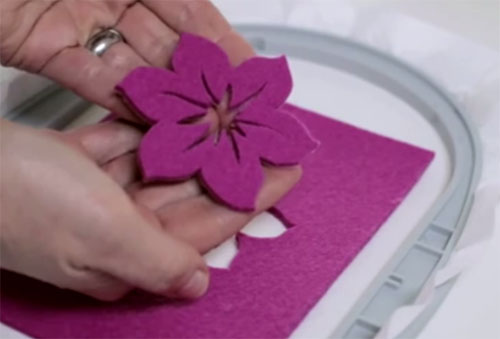 It's also wonderful for cutting multiples of the same shapes. See all the fiddly little bits of felt I used for this needle-punched clutch? Just imagine how long it would have taken to cut all those paisleys and circles by hand!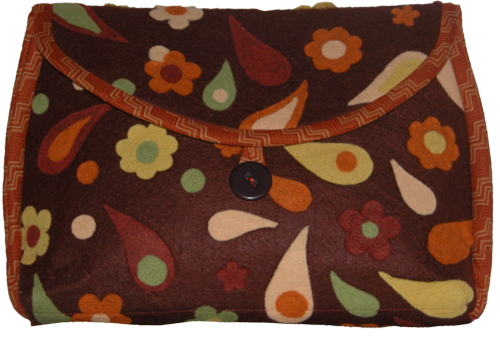 Instead, I digitized the shapes in DesignWorks CutWork software, layered five pieces of felt – beige, yellow, green, orange, and rust – in my Jumbo hoop, and used my embroidery machine to cut through all the layers at once. Huge time-saver!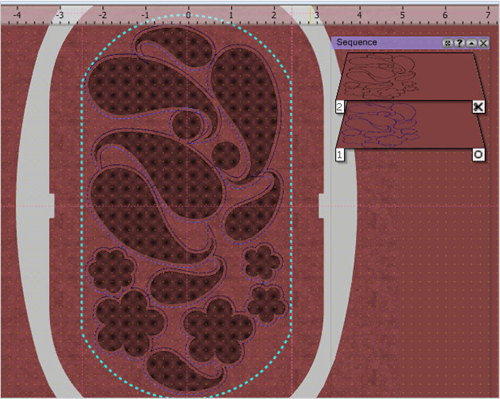 Of course, you don't need to digitize your own designs to use the CutWork Tool. You don't even need software. Many embroidery collections already contain CutWork files (DRAW), particularly those which feature applique designs. This lovely flower is from the new Bohemian Rhapsody Collection #82007. (Wouldn't this be great for Valentine's Day? If you don't have CutWork, don't worry – the collection includes instruction for cutting the shapes by hand.)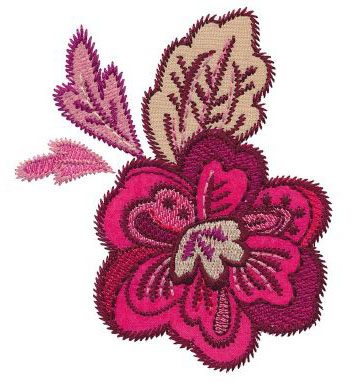 Here's Sarah to take you for a quick tour through the simple steps for installing and using the BERNINA CutWork Tool: 
Techniques

applique
What you might also like
One comment on "How to Use the CutWork Tool: Free Video Tutorial"