Upcycled Denim Hot Pads
Being the mom of a little boy, I find that we go through a lot of jeans. In fact, this past school year he went through 7 pairs. That's right 7 pairs of jeans! So what's a mom to do with all that denim? Why not upcycle them into quick-to-sew, fun-to-make projects! This time around, I'm getting ready for summer potlucks by whipping up hot pads. Small size jeans make great potholders or hot pads for smaller hands, while larger, adult size jeans work are the perfect size for anyone in between.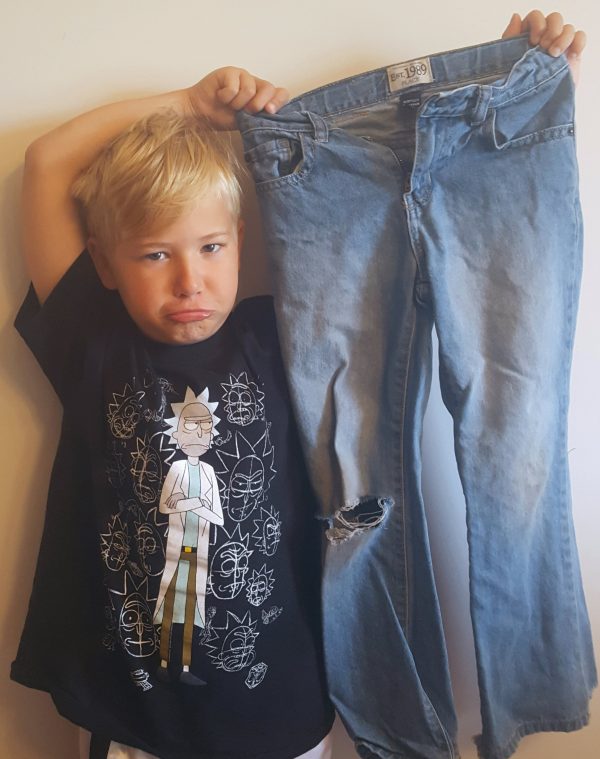 Materials to make Upcycled Denim Hot Pads:
Pair of used jeans
Insul-Bright
Fabric for hot pad lining
Water soluble marker
Ruler
Scissors
Thread to match
Point turner or chopstick (optional)
Seam ripper (to reduce bulk; optional)
Your sewing machine; I sew on a BERNINA 580
Instructions to sew Upcycled Denim Hot Pads:
Using your water soluble marker and ruler, measure over 1 1/4″ from the top, bottom and side edges of the jean's back pocket and mark. If you find that your pocket has angled sides, measure 1 1/4″ from the furthest edge of the pocket. Cut along the marked lines.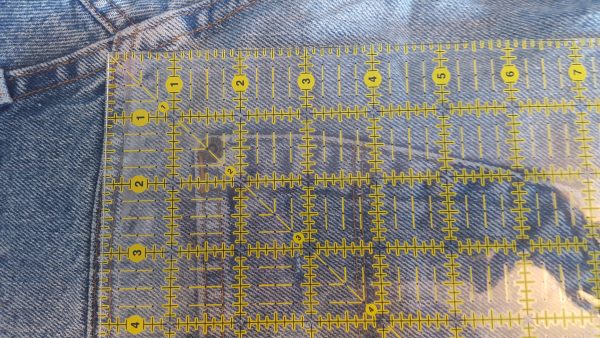 TIP: Different size jeans will produce different size hot pads. If you want to use your hot pad as a potholder, make sure that your hand can fit in the back pocket prior to cutting. Don't scrap the small jeans pockets, though! They make great trivets and work perfectly for kids hands! Here is a size comparison of a man's jeans vs a child size 7: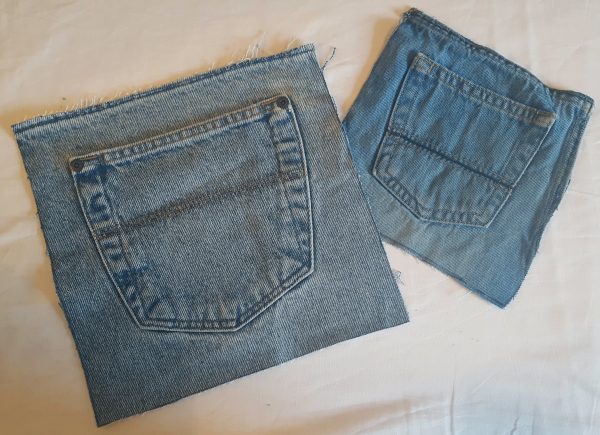 2. Using the seam ripper, remove any excess bulk (such as excess yolk, seams, etc.) from your square that may fall along your seam line. This will make sewing easier and finished edges and corners stay neat.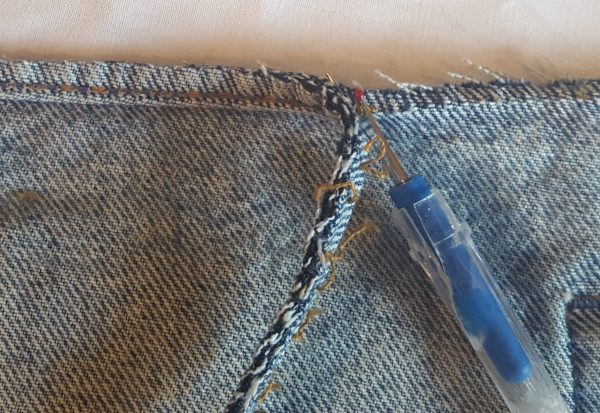 3. Using your cut, denim square as a template, cut out lining and Insul-Bright fabrics.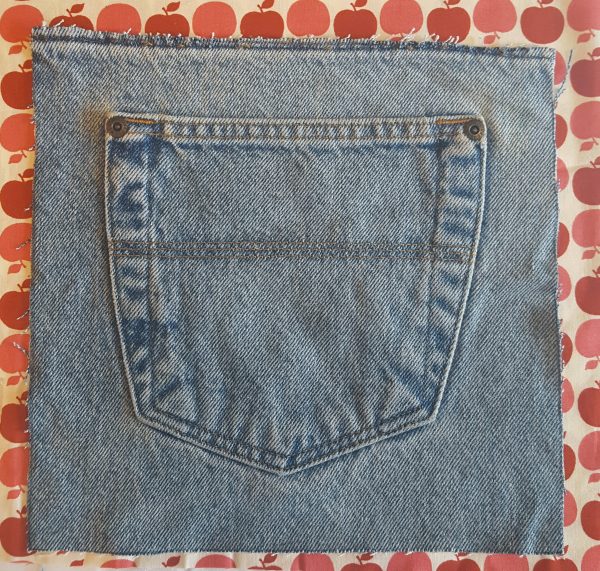 4. Make a 'fabric sandwich': Place the lining fabric and denim pocket right sides together. Then place the Insul- Bright on top of it all. Pin (or WonderClip) together, matching raw edges.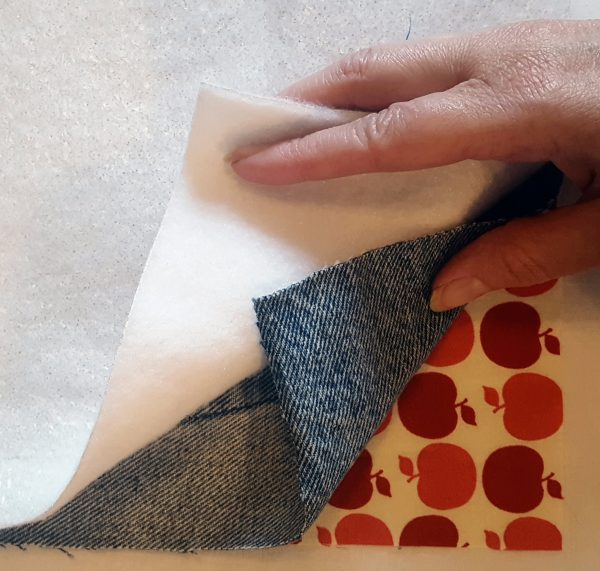 5. Using a 1/4″ seam allowance, sew around all edges of hot pad, leaving a 3-4″ opening for turning.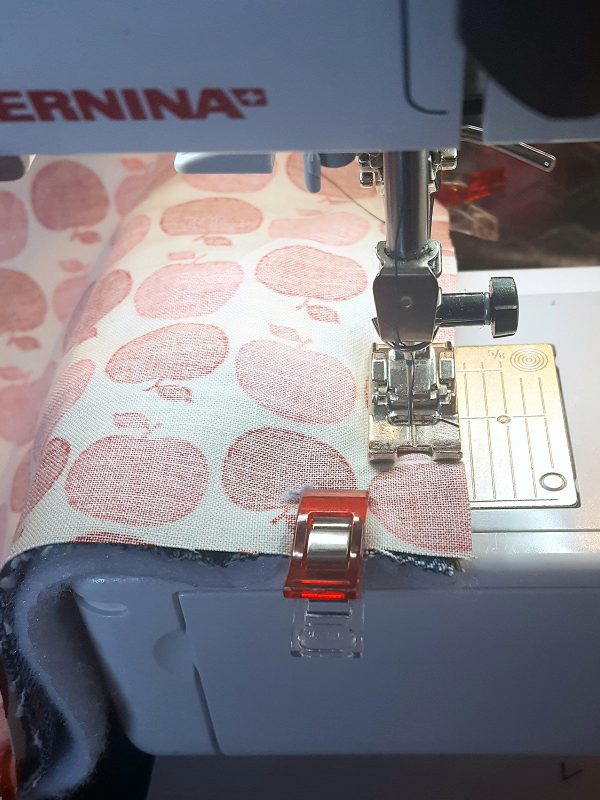 6. Clip corners and turn right side out through opening. If necessary, use a point turner or chopstick to poke out corners.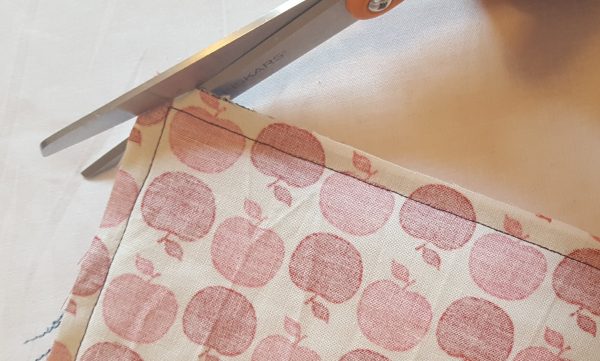 7. Press firmly with iron.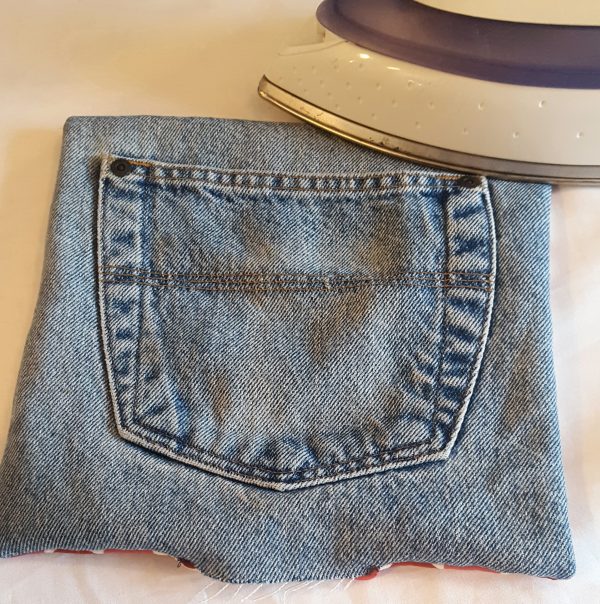 8. Edgestitch around entire hot pad, being sure to catch the opening in your stitches to close it.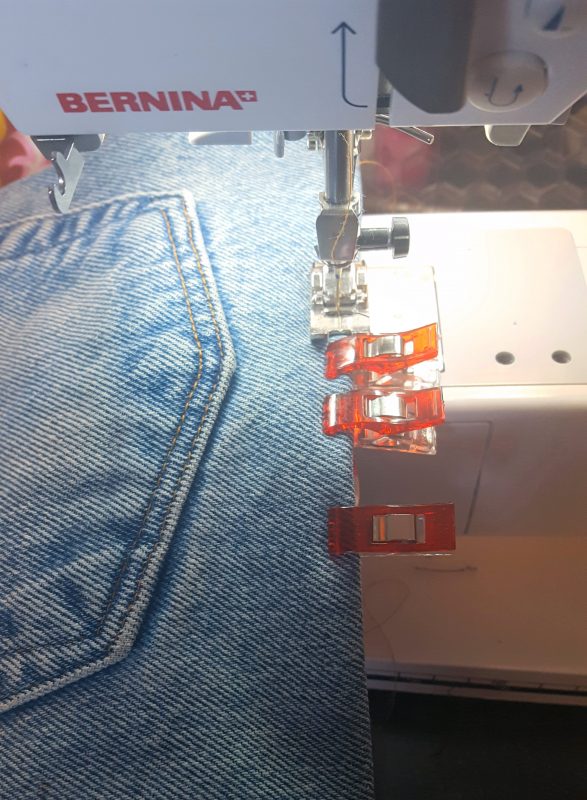 9. Take them to your next potluck and enjoy!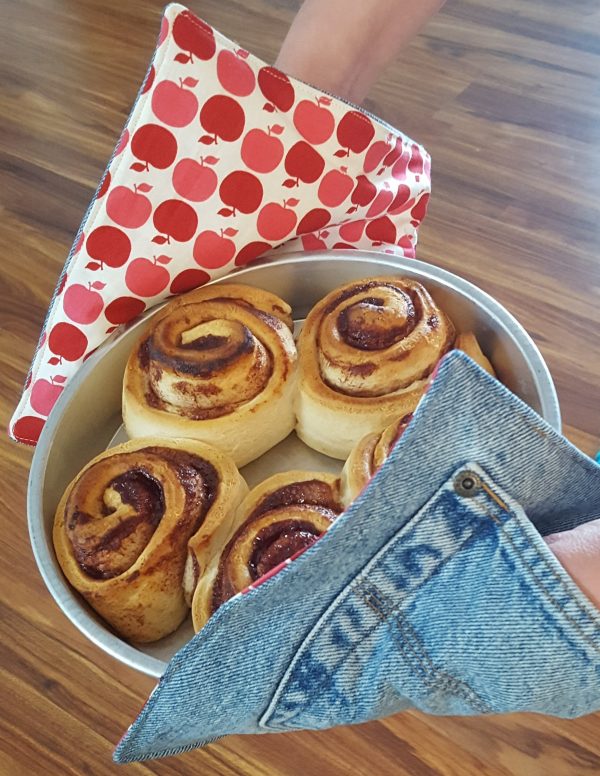 Difficulty level

Beginner

Projects

home décor
What you might also like
7 comments on "Upcycled Denim Hot Pads"