National Secondhand Wardrobe Week with WeAllSew
It's National Secondhand Wardrobe Week! Celebrate this week by pulling out items from your wardrobe that you no longer wear, and use our tips and tutorials to give your old wardrobe items a second chance.
Upcycle your Old Shirts and Tops for National Secondhand Wardrobe Week
Turn an old knit top or tee into something new by adding an easy pocket with the Hemstitched Pocket tutorial here.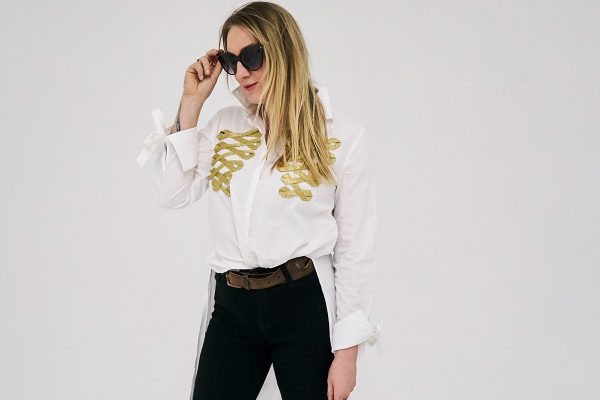 Remake a plain button down top with gold ornate rope trim to recreate a look from the fashion runway with the Embellished Shirt tutorial. Experiment with different trims and enjoy designing your own look!
If  you're looking to get more time out of a piece when the elbows are looking a bit worn out this quick trick will transform a long sleeve t-shirt into a short sleeve with a cute extra touch. Find the Bow Cuff Upcycle tutorial here.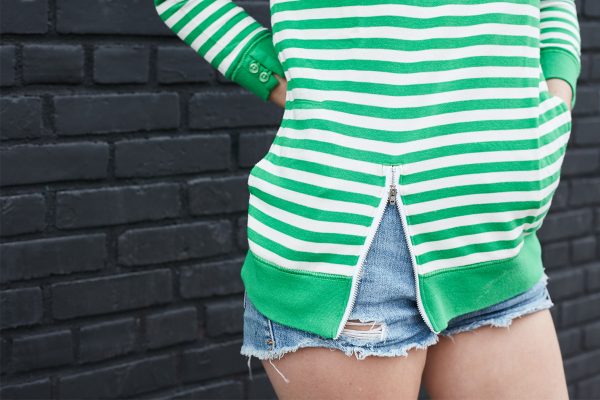 Do you have some shirts you love that don't fit loosely enough over your hips, or are in need of a little extra style? Follow tailor Dominique Jernigan from 7th Bone Tailoring as she adds a stylish zipper to an existing sweatshirt with this tutorial.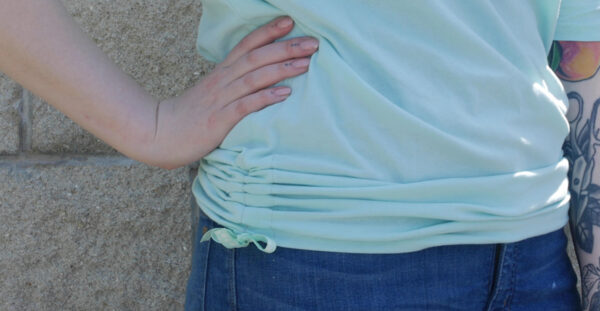 Find a new life for your oversized T-shirts with some simple refitting! Don't be intimidated by sewing on knit fabrics—with the right tools, it's easy as can be. Find a new fit and add a decorative touch by creating cinches at the sides with a simple casing and ribbon using the T-Shirt Upcycle tutorial.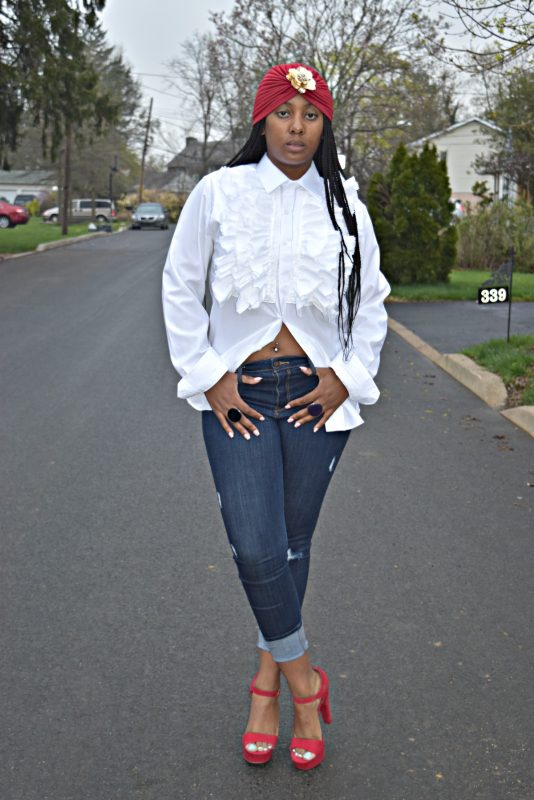 Create a fun, fashionable version of a man's ruflle tuxedo shirt with the DIY Tuxedo Shirt Refashion tutorial. Use an old button down shirt from your wardrobe or  find a few shirts at your local thrift store.
Up your style game by transforming a regular T-shirt, sweater, or pull-over into something special with this removable collar. Find the Cutesie Collar tutorial here.
Is that old denim jacket still sitting in the back of your closet? Learn how to turn that old jacket into a one-of-a-kind garment by adding leather corset lacing to the back with this tutorial.
Learn how to effortlessly you can create a new style from an existing button up shirt with the Upcycle a Button Up Shirt tutorial here.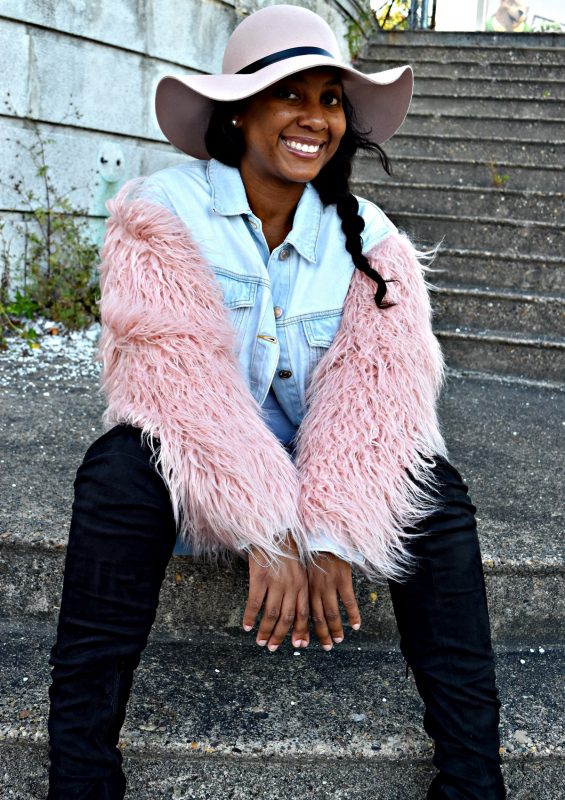 Take that old jacket from boring to bold with faux-fur trim! This Faux Fur Denim Jacket Re-Fashion will give your denim jacket a sophisticated make-over.
Upcycle your old pants and jeans for National Second Hand Wardrobe Week.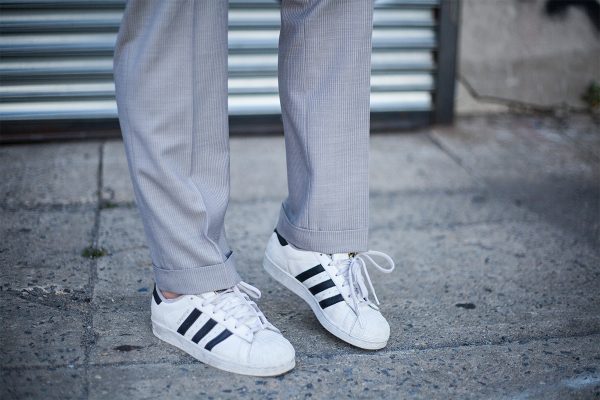 Pants too long? Add a stylish cuff to those too-long trousers with this step-by-step tutorial to Sew a Pant Cuff.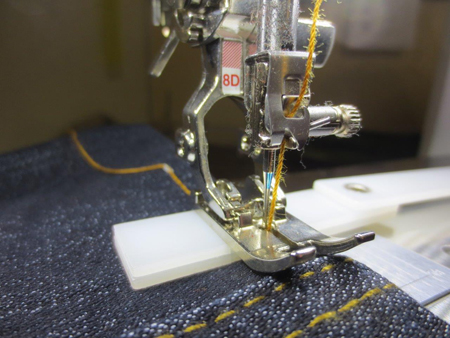 Hem up those hand-me-down denim jeans by learning How to Hem Jeans in this tutorial.
Are you ready to retire an old pair of jeans? Repurpose those old jeans into a short summer skirt with the step-by-step instructions here.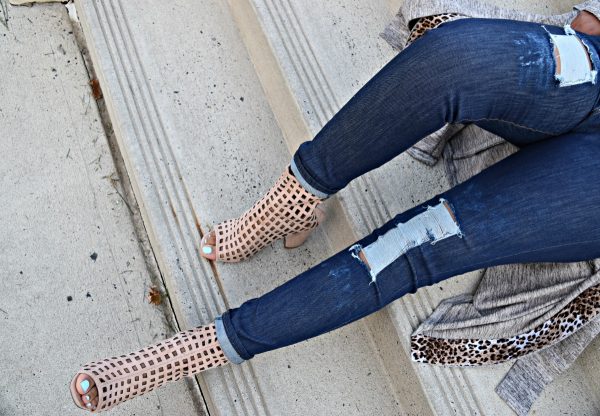 Looking for a way to make your old denim stand out? Why not DIY distress your denim? Learn how to add a DIY distressed look to your denim with this tutorial.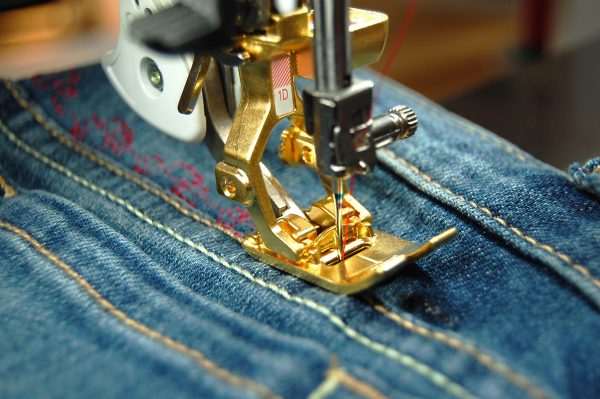 Here's a quick tip for adding a bit of decorative stitching to the back of jeans, a little personal touch that can make your jeans stand-out. Find out how to Add Decorative Stitches to Jeans with these tips.
When you finally land on the perfect pair of jeans, chances are you are going to wear them a lot—and will want to keep wearing them for as long as possible. Fortunately, you can learn about several relatively easy ways to repair this damage to prolong the life of your jeans in this Jeans Tips post.
Difficulty level

Beginner

Projects

fashion

Seasons

all seasons

Techniques

sewing
What you might also like