Happy National Quilting Day from WeAllSew
The third Saturday in March is celebrated each year as National Quilting Day! This is a special day to celebrate all things quilty, from special quilts handed down in your family to quilts you have yet to make. To honor the day, we're sharing some of our latest quilting projects, tutorials, tips and tricks, and offering a fun giveaway at the bottom of the post!
Learn To Quilt
If you've always wanted to learn how to make a quilt, use this day to get started!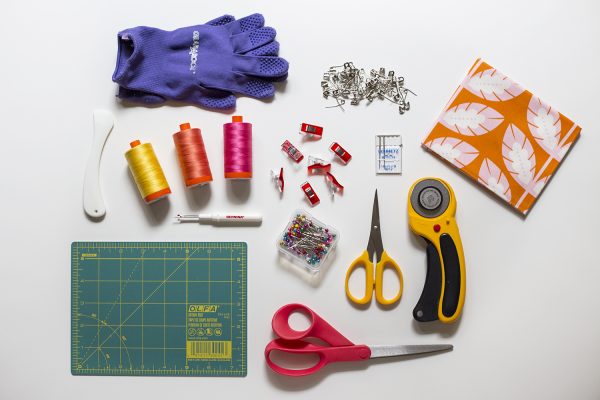 Trying to make a quilt for the first time can seem overwhelming! Where do you start, what do you need, and how do you actually get a quilt stitched together? We've found the best place to start is to choose a simple project, and break down the process into steps. Tackle each of these one at a time, and you'll be finishing your very first quilt before you know it. Learn how to make a quilt from start to finish following each of these steps.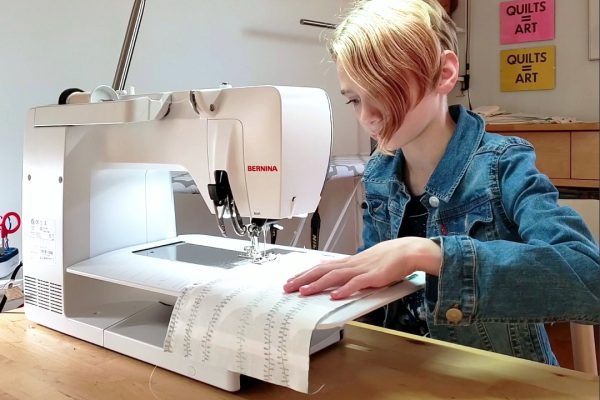 Kids can quilt, too! Simple mini quilts make great learn-to-quilt project for kids, like this Kennel Quilt Tutorial.
Free Quilt Projects from WeAllSew
Learn how to create a contemporary red and white quilt featuring traditional blocks with the Log Cabin and Saw Tooth Star tutorial here.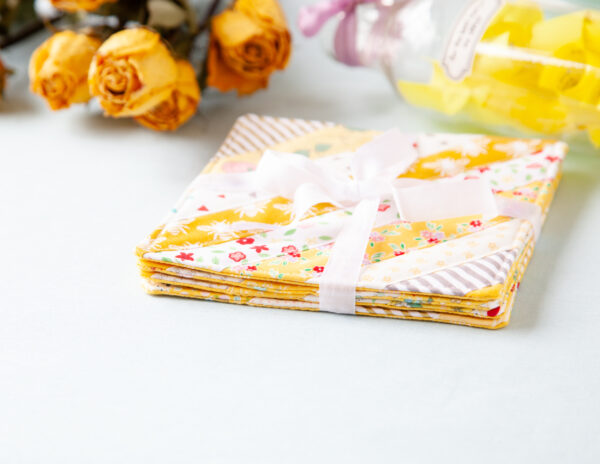 These Scrappy Coasters may be small, but they are huge on cute! Use scraps from your stash, or cut strips from favorite fabrics to create a set of sweet coasters.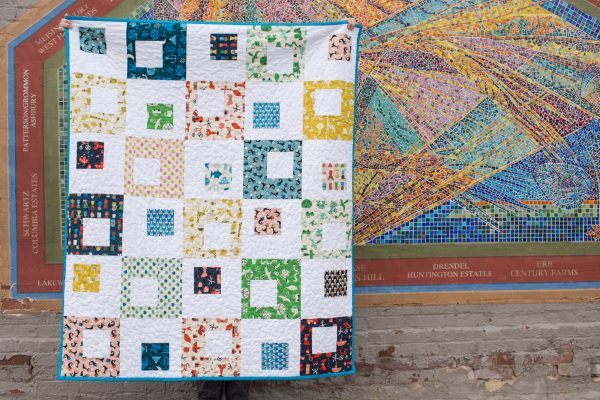 The fun, modern looking Spectacle Quilt tutorial consists of only one quilt block pattern, but it is rotated and alternates fabric placement to give the illusion of several different block designs.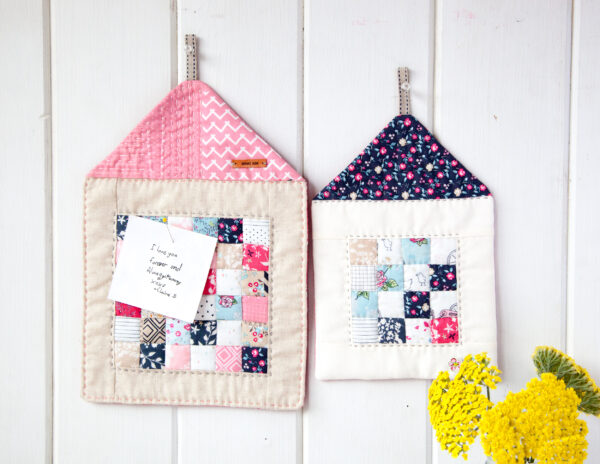 Frame squares of favorite patchwork scraps in a pretty frame to use as a potholder or trivet. Find the Quilted Mini House Trivet tutorial here.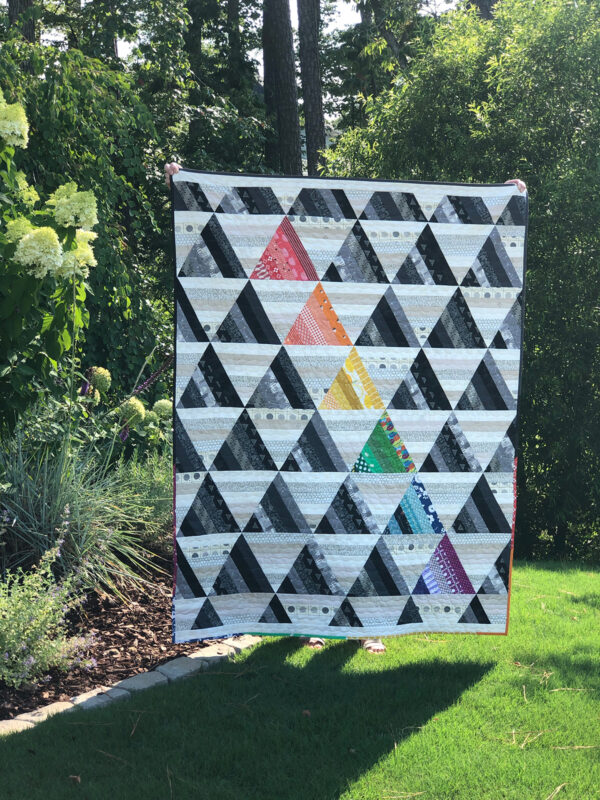 This is a great stash-busting project that results in a rainbow of color! Find the Pride! Quilt Tutorial here, and learn how to cut and sew the simple triangle patchwork used in this quilt.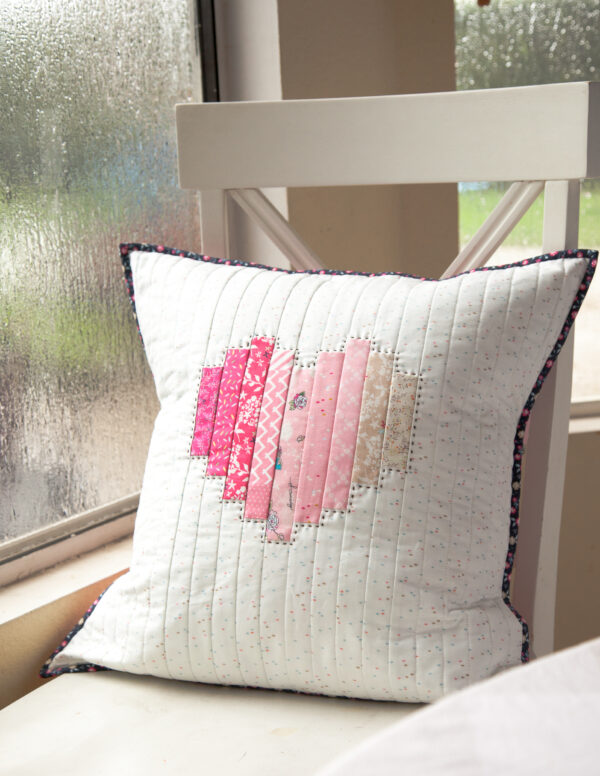 Create a sweet heart pillow with simple strips and scraps using the Patchwork Heart Pillow tutorial here.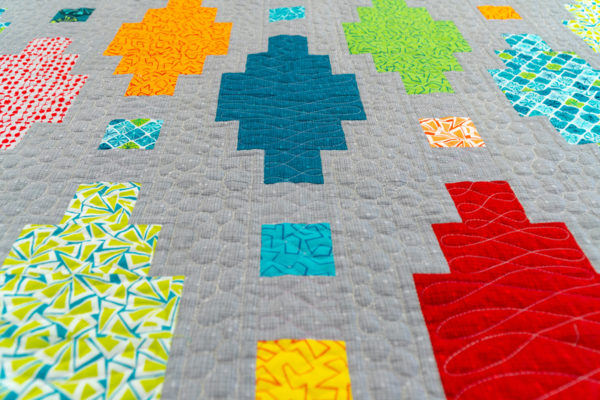 Learn how to make the Beaded Lanterns quilt, perfect for showcasing favorite fabric prints, and get lots of great quilting tips along the way!
Create a soft and cuddly Minky-backed Patchwork Baby Quilt with this tutorial, and get a few pointers on quilting with tricky Minky fabrics.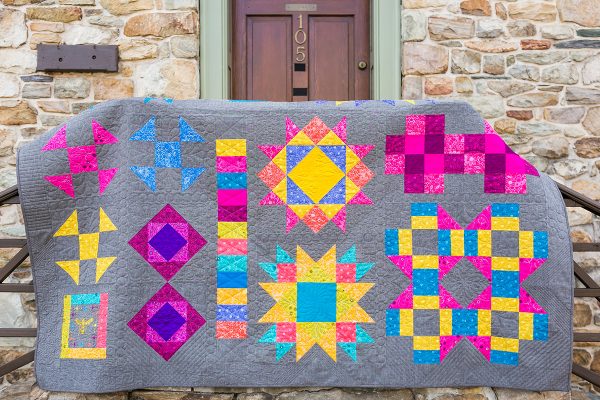 If you're looking for a more involved quilting project to tackle, check out this bright, modern sampler quilt. The BERNINA Block of the Month quilt features 12 different quilt blocks, each block tutorial filled with tips and techniques to help you grow your quilting skills.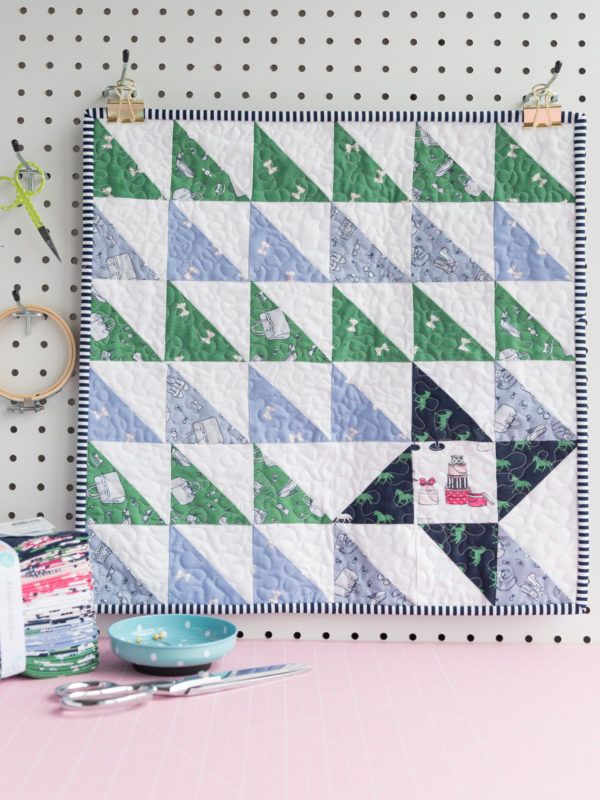 If you want to feel the accomplishment of finishing a small quilt project, give the Turning Triangles Mini Quilt a try. This fun little quilt project is perfect for using up scraps or fat quarters.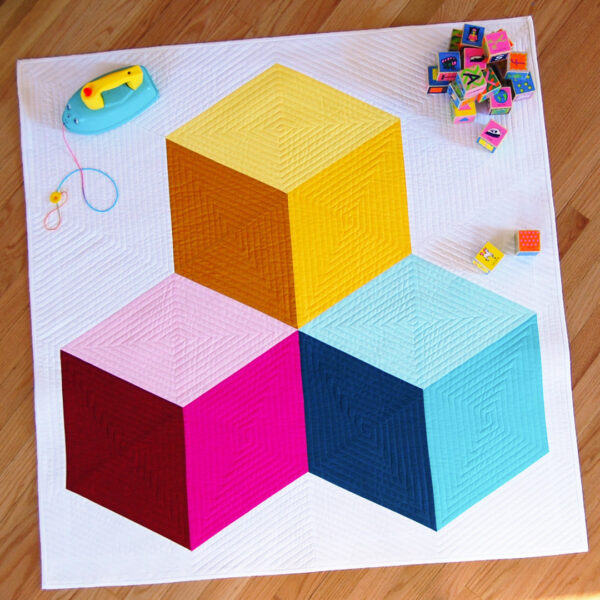 This supersized tumbling block baby quilt is pieced entirely with straight lines, no "Y" seams! Learn how to make a simple Colossal Blocks Quilt here.
Patchwork and Quilting Tips & Techniques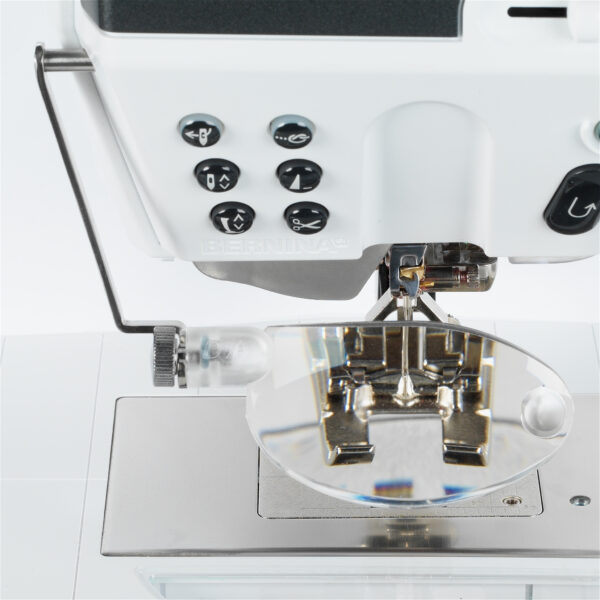 If you want to have the best view of those seams to line up points, use the BERNINA Magnifying Lens Set to give you a precise view.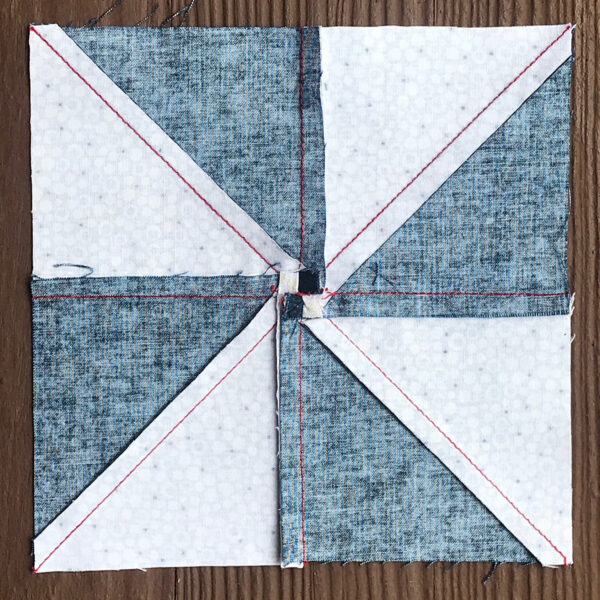 If you have many seams meeting in the middle of a patchwork block, use the technique of "spinning" the seam allowance in the center to better distribute the bulk. Learn how with this piecing tip.
Prairie points are folded pieces of fabric that you can add to your quilt for a pop of texture and color. Find out more about prairie points and how to piece them here.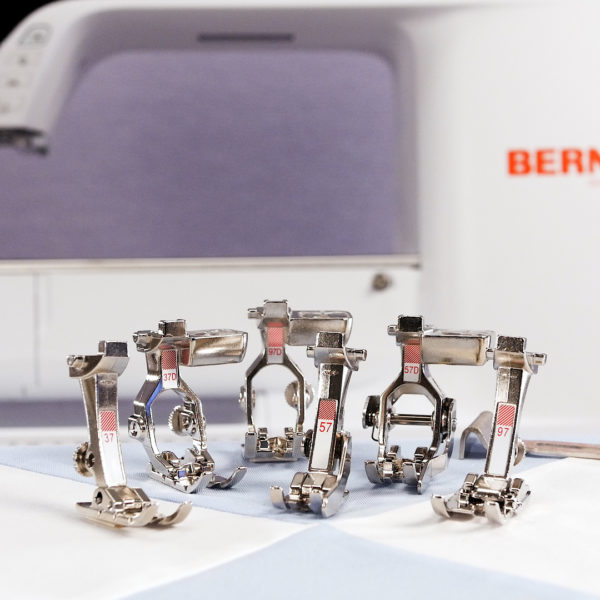 BERNINA is known for its unmatched collection of presser feet, and you can find out why our family of BERNINA Patchwork Feet are so special here!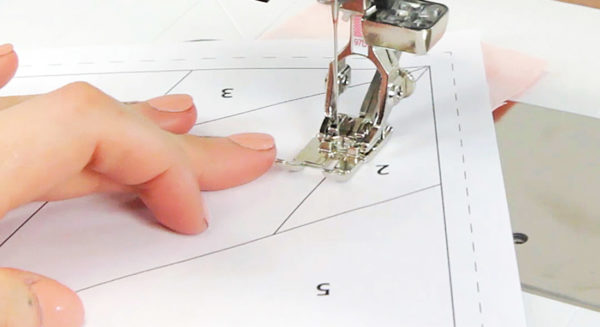 Paper piecing, sometimes also called foundation piecing, is a technique that results in very perfectly pieced designs. Learn all about this technique in our Paper Piecing for Beginners post here.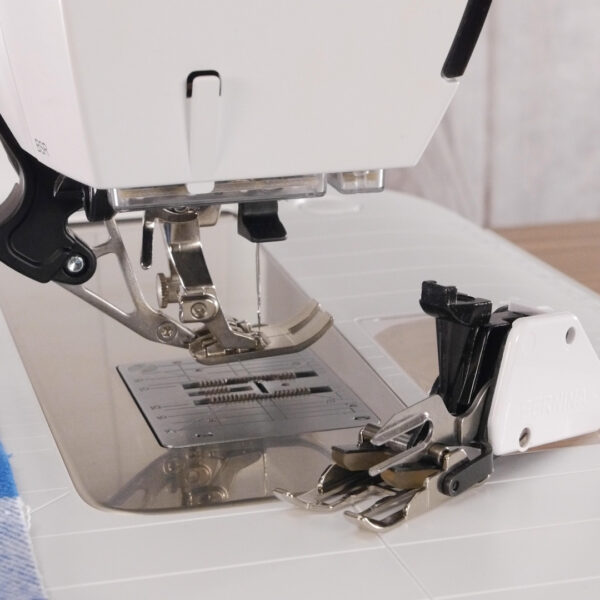 Do you know the difference between using a Dual Feed foot and using the Walking foot #50? Find out how each of these feet and features work with our post about the Difference Between Walking Foot and Dual Feed here.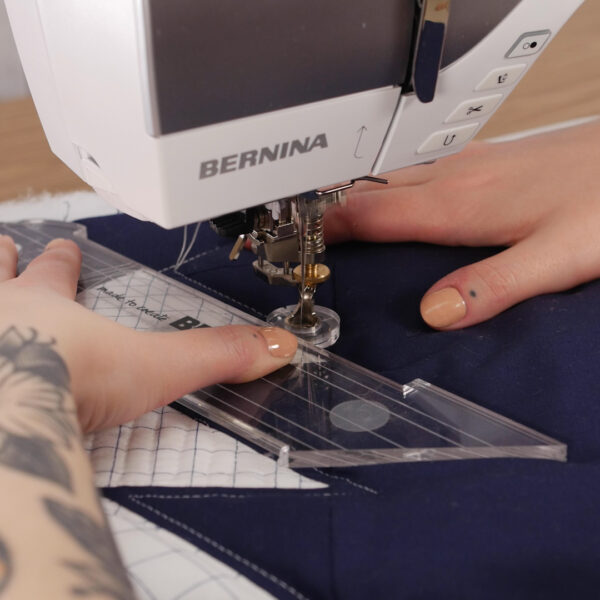 Have you tried quilting with rulers? Rulerwork has the benefit of having extra help to get straight lines and clean curves. Learn all about this technique in our Rulerwork post here.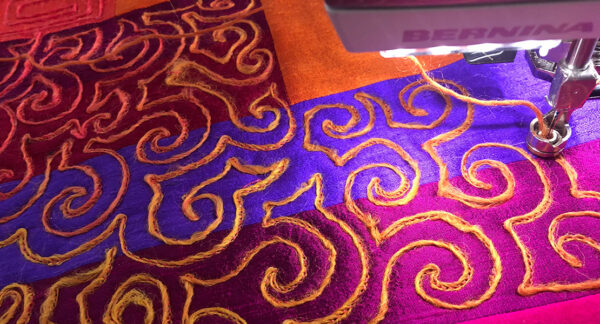 The Couching Inserts specially made for the BERNINA Adjustable Ruler Foot #72 allow for free-motion couching with fun cords and yarn right on the surface of your project.
A quilt binding is a way to finish the edges of your quilt neatly with a binding strip that will show on both sides. But a quilt facing finishes the edges cleanly and only shows on the back of the quilt, leaving the front side with an "invisible" edge finish. Try this technique with our Easy Quilt Facing tutorial here.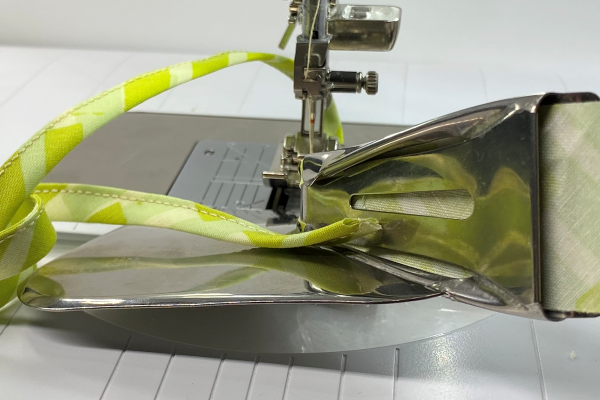 The Bias Binder attachments can make quick work of finishing the edges of your quilt! Learn more about the BERNINA Bias Binders and how to use them here.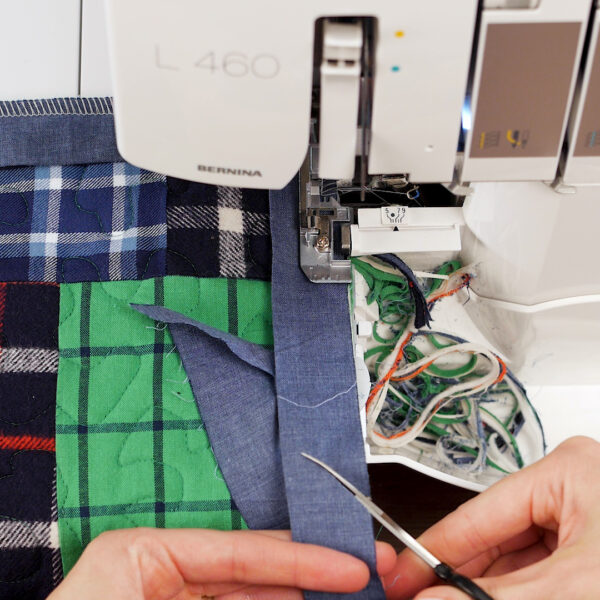 Quilters often think they would have no way to use an overlocker in their process, but it can make tidy and speedy work of the binding process. Find out how with our Speedy Binding with an Overlocker tutorial here.
National Quilting Day Giveaway!
One lucky WeAllSew reader will win this versatile set of quilting rulers! You could win one set BERNINA Ruler Kit that includes 5 simple and small plexiglass templates, suitable for all BERNINA sewing machines and for the BERNINA Q 20 sit-down longarm machine!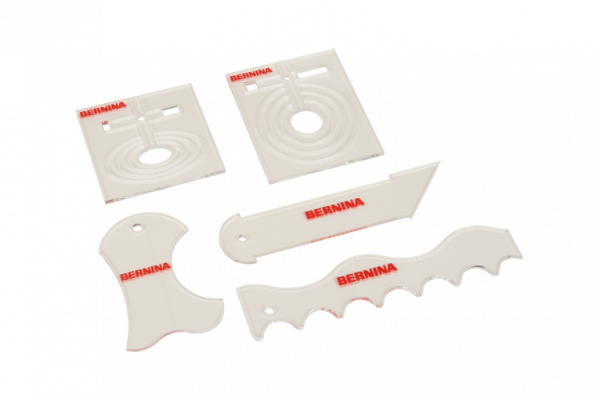 All you have to do is post a comment below and answer the question, "Have you tried quilting with rulerwork?" The the giveaway is open through Friday, March 27.
The giveaway is open to residents of the 50 United States and the District of Columbia. One comment per fan. Comment must be submitted to the WeAllSew.com blog by Friday, March 27, 2020 at 11:59 PM Central Time. Winner will be chosen randomly. Winner will be notified by email and will have 48 hours to contact to claim the prize.
Good luck!
Seasons

Spring

Techniques

free-motion quilting, patchwork, quilt piecing, quilting, rulerwork
What you might also like
77 comments on "Happy National Quilting Day from WeAllSew"