Happy DIY Father's Day!
Dads absolutely LOVE DIY gifts! We've been pinning our favorite do-it-yourself gift ideas for dads on our Pinterest Father's Day Gift Ideas board, including everything from creative one-of-a-kinds to a race car T-shirt.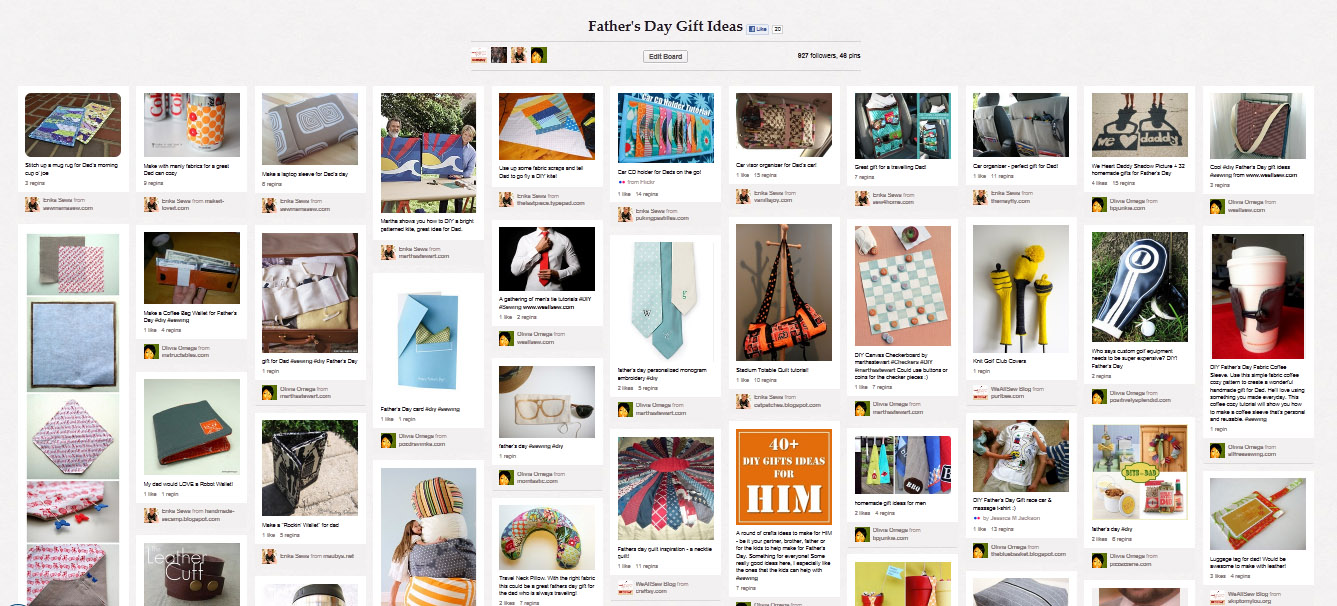 So if you're still searching for that last minute DIY gift for dad, check out our ideas at Pinterest. While you're there, why not also check out some of our other inspirational boards, like our Recycle, Reuse, Repurpose! board where we've pinned all kinds of projects and ideas. Our Sewing Spaces board includes tons of organization and decoration inspiration for your sewing nook or room, and our Wedding How-Tos board shows some imaginitive wedding DIY. Make do with what you have and fun with it.
Techniques

crafts, sewing
What you might also like