WeAllSew National Quilting Day Challenge Winner!
Thank you to all of our talented WeAllSew readers who participated in our National Quilting Day Challenge by uploading a project to our Community section! Participants were tasked with sharing one quilting project created from any of our WeAllSew quilting tutorials to enter the contest.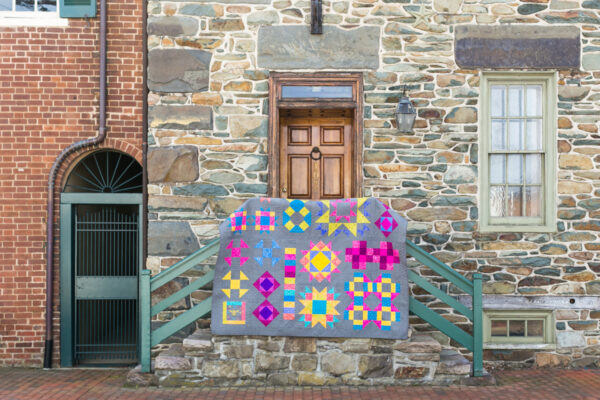 You can see all of the excellent entries to the contest in our National Quilting Day Challenge gallery.
We're excited to announce the winner of the WeAllSew National Quilting Day contest, WeAllSew fan Kathy Cummings with her entry, My All Stars!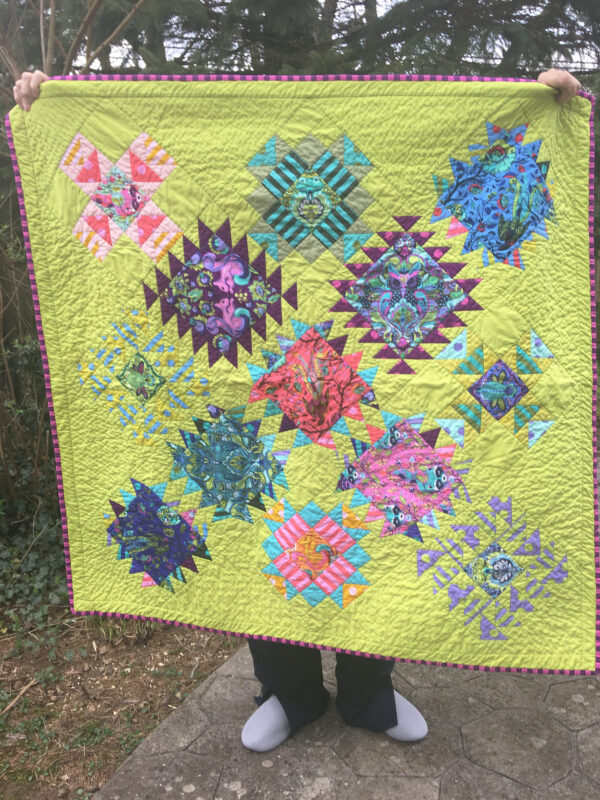 The All Stars quilt project is inspired directly from one of our WeAllSew quilt-along tutorials.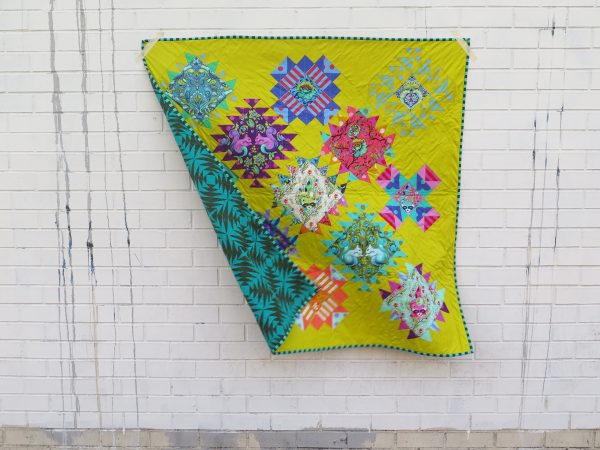 Kathy's quilt was made with Giuseppe Ribaudo's All Star Quilt-along instructions. You can see Giuseppe's original All Star quilt above. Both Giuseppe's quilt and Kathy's version of the quilt feature Tula Pink's All Stars line of fabrics.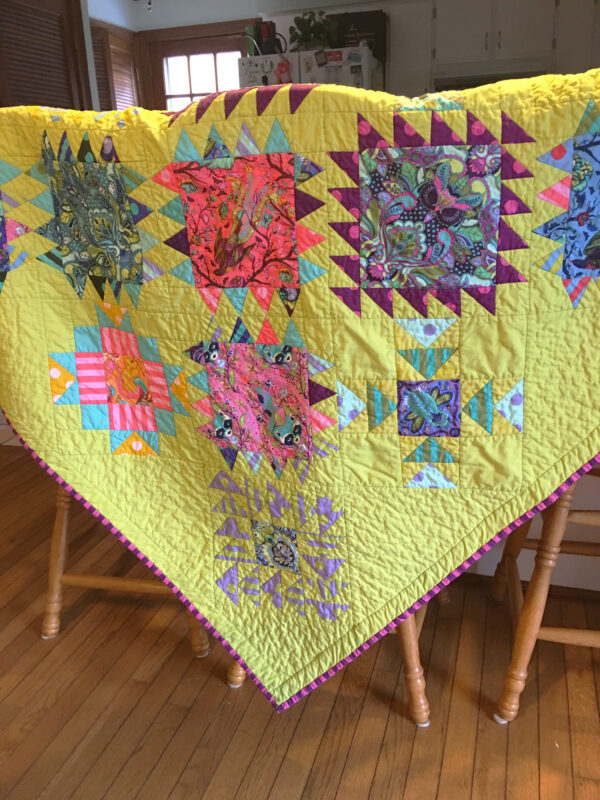 Kathy says about her quilt, "I was collecting Tula Pink 's All Stars last year when I discovered We All Sew's All Star Quilt-along posting by Giuseppe Ribaudo!! It was a "match made in heaven"…just better than I could have imagined!" The quilt features quilt stitching in-the-ditch with some additional hand quilting to highlight some of the large, solid areas. Beautiful work!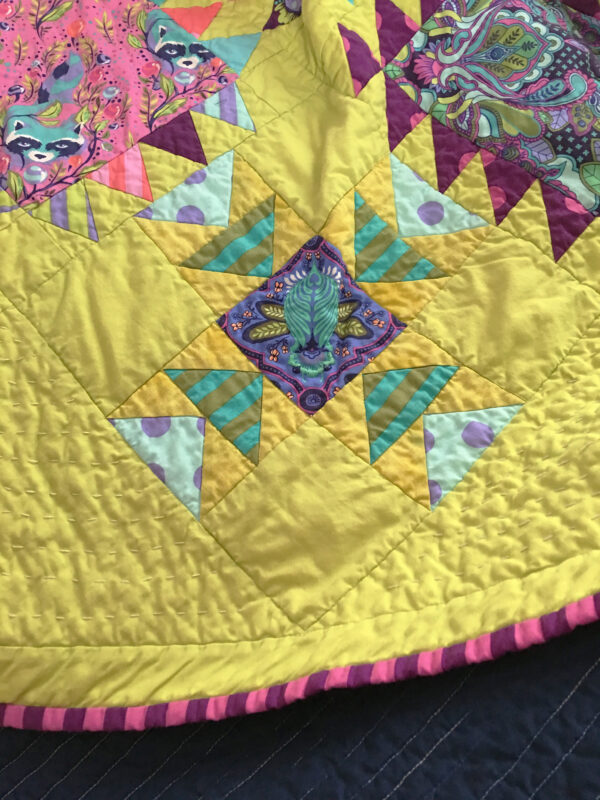 Thank you Kathy for sharing your amazing All Stars quilt with us, and congratulations once again!
Techniques

quilting
What you might also like
3 comments on "WeAllSew National Quilting Day Challenge Winner!"