Share Your Love of Quilting Contest Winner!
As part of our BERNINA 125 Years Golden Anniversary we are celebrating your creativity all year long as per our 2018 motto "Celebrate Your Creativity!" In honor of our anniversary and National Quilt Day in March, WeAllSew hosted a Share Your Love of Quilting Contest! We invited all quilters to submit an entry to tell us why you love to quilt in our "I Love Quilting" photo gallery.
And a hearty congratulations goes to WeAllSew fan momyar with her submission, "Where's My Quilt???"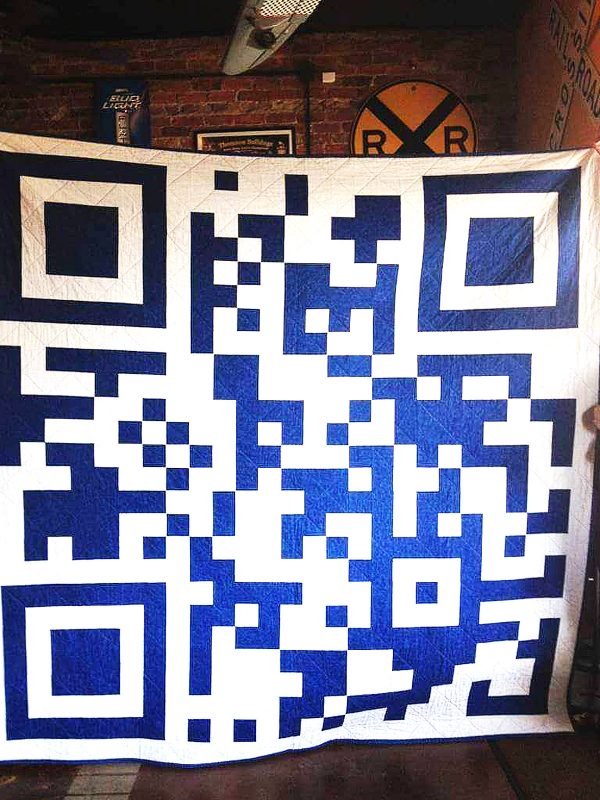 This quilt, made with love as a special gift, started with a simple question. Let's hear about it from momyar.
"I had been making charity quilts for a while when my husband walked into my sewing room and several times asked, "Where's my quilt?" He is a computer programmer for a company creates software that allows banks to process their work. Now what do you get/do for a man that doesn't do anything but work? Doesn't fish, hunt or play golf anymore? That's when the quilt idea came up. I wanted something that kind of went along with his job. I found one quilt that had been made as a QR code quilt. So the challenge was on."
Quick Response (QR) codes work like bar codes. They are labels containing information that can be scanned and read by machine or your smart phone. QR codes can be programmed to bring you to a special website landing page when scanned. Our WeAllSew fan momyar searched online to find a QR code generator to create a custom code for her quilt.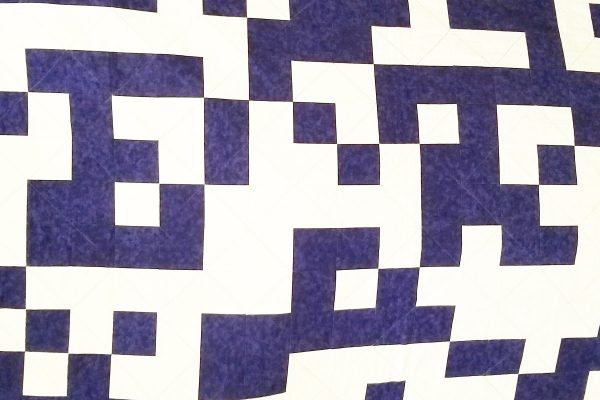 "I found a QR code creator and typed in "I love you George!" and it was perfect. I printed out the QR code and drew lines so I could work off a grid. I purchased 4 yards of white and 4 yards of dark blue. I proceeded to cut out 729 3 1/2 unfinished squares. It took about 2 weeks to piece the 27 rows and 27 columns on my BERNINA 440. Never once did I have to take out any of the squares. I checked and double-checked each row. I sew seven rows together, then another seven rows. Sewed the two sets of seven together. Then another seven rows and six rows. Sewed those 13 rows together and then sewed the 14 and 13 rows together. When I got ready to quilt it, I didn't have a long arm so I knew my faithful BERNINA 440 would be working hard with its 7-inch throat. This quilt measured approximately 83 x 83 inches."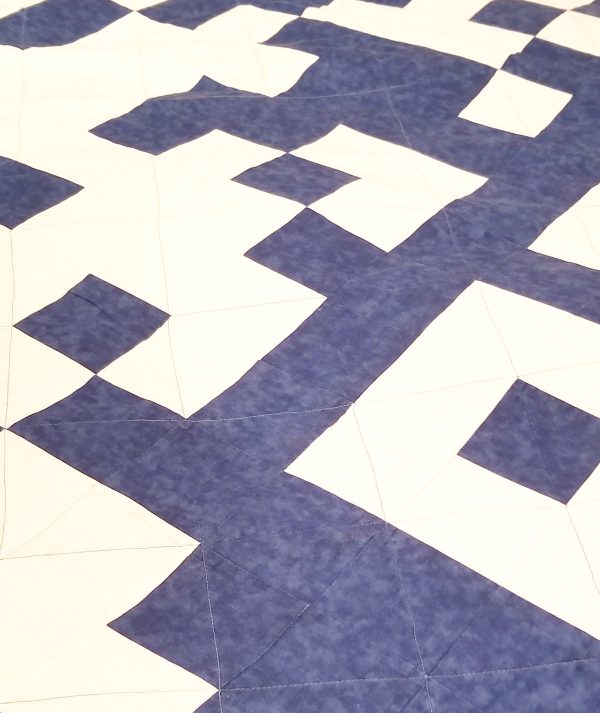 And the best part of momyar's story is how much her husband George loved the quilt! Thanks to all of our WeAllSew fans for sharing your quilts and stories through our Love of Quilting contest. Please visit our I Love Quilting gallery to see all the inspiring quilts and stories from the contest.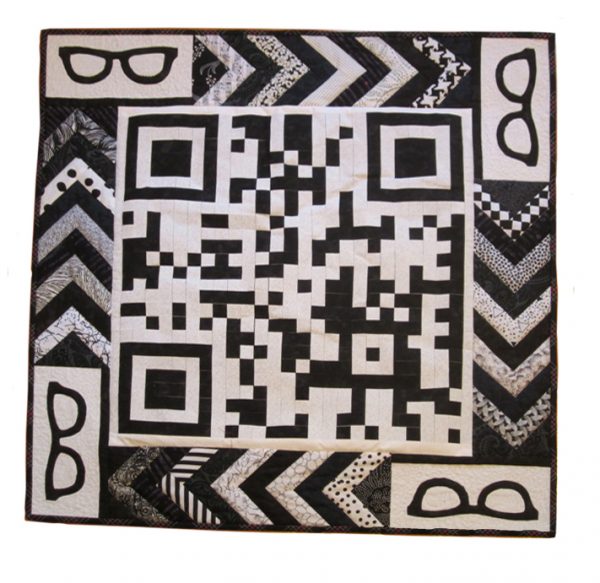 Speaking of QR code quilts, Georgia Bonesteel shared with us a few of her special QR quilts here at WeAllSew! Have you ever made (or want to try) a QR code quilt? Tell us about it in a comment, we'd love to hear about it!
Projects

home décor

Seasons

all seasons

Techniques

quilting
What you might also like