Simple Sashiko with Cordonnet Foot #11
Sashiko is a Japanese hand quilting method, with designs that are traditionally stitched with white thread on dark indigo fabric such as denim. Use them to embellish purses, bags, jackets and other clothing. Even though Sashiko started as a hand-sewing technique, it's easy to machine stitch Simple Sashiko with Cordonnet Foot #11.
Needle and Thread
When stitching Sashiko by machine, use a heavy topstitching thread such as Codonnet by Mettler with a topstitching needle. The needle has an extra-large eye, deeper groove and a sharp point to accommodate the heavy 30-weight thread. In most cases, there is no need to adjust the tension settings of the machine when using topstitching thread with a topstitching needle.
Bobbin Thread
Use 40- or 50-weight sewing thread on the bobbin, matching the color to the fabric; the bobbin thread shows slightly on the surface of the fabric, separating the needle stitches, giving the appearance of a hand-sewn running stitch. Increase your stitch length to 3.5 mm – 4.5 mm to show the definition of the stitch and to give the heavy thread room to lay flat.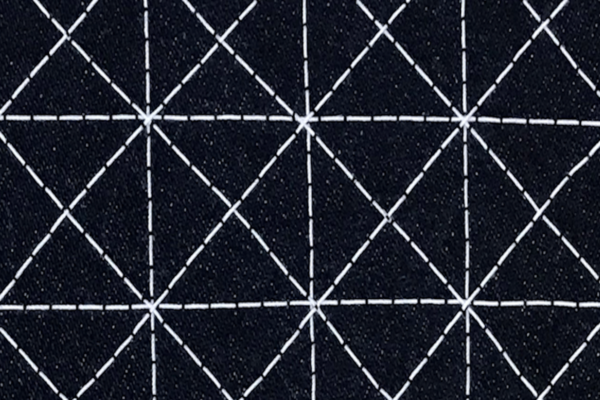 Presser Foot
Cordonnet Foot #11 is designed to work with topstitching thread. The 2mm groove on the sole of the foot cradles the heavy thread as you stitch. I use Foot #11 on my B 790 but it works with all BERNINA machines, however the needle opening limits the stitch width to 5.5 mm.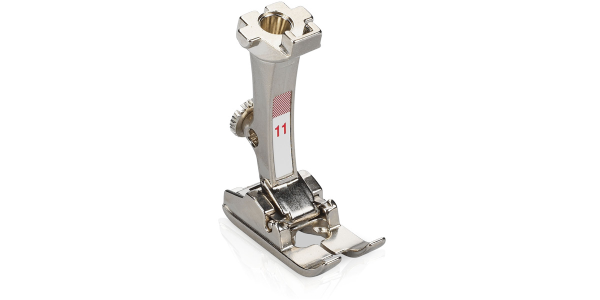 Simple Sashiko Designs
Sashiko designs feature nature motifs or geometric designs that are often based on a grid pattern. The diagrams below show a few simple Sashiko designs. As much as possible the designs stitch from edge to edge or in a continuous line to avoid starting and stopping in the middle of a line of stitching. Do not backstitch because of the heavy thread can build up and stop the machine. If you must stop in the middle of the design, leave a thread tail, pull it to the back and tie a knot.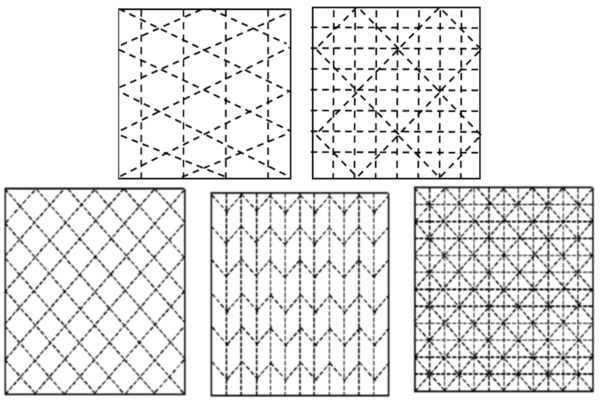 Stitching a Simple Design
The design shown below has four stitching step. First stitch evenly spaced horizontal lines, and next, add vertical lines to form a grid pattern. Use the seam guide that fits in the back of the foot for even spacing. This eliminates the tedious chore of marking each line.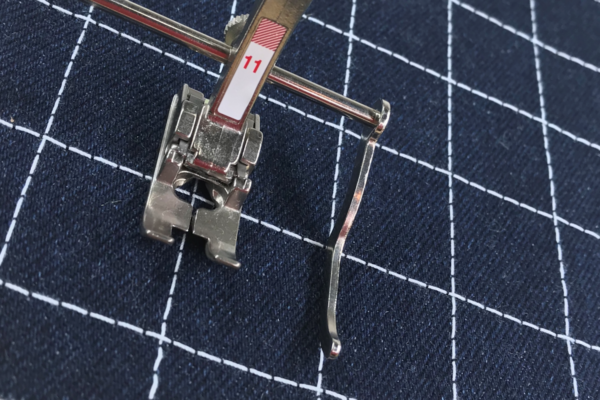 Steps 3 and 4 are diagonal lines sewn in opposite directions, stitching through each block of the grid from corner to corner.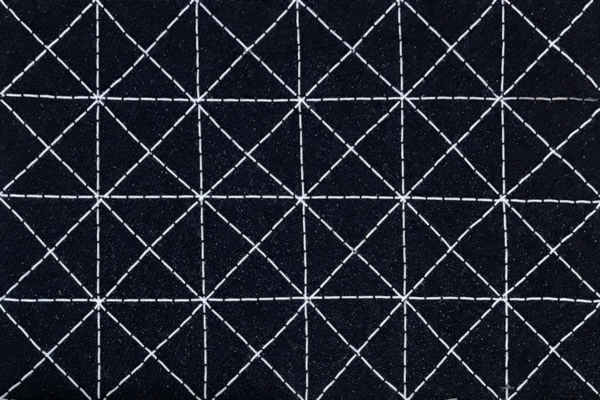 To see another approach to Sashiko stitching, click here.
For more information on Cordonnet Foot #11, see The Big Book of Feet at your local BERNINA store.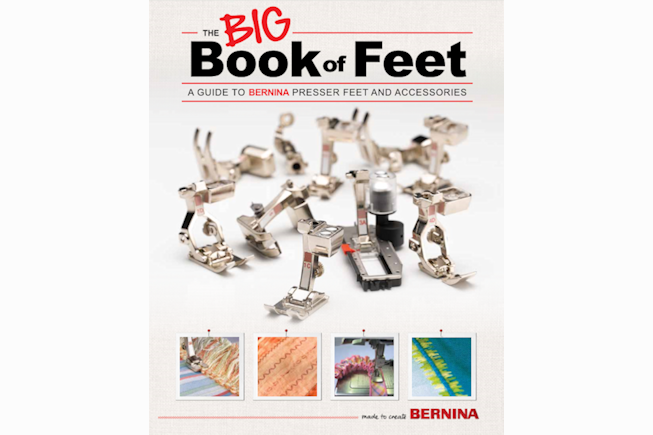 Difficulty level

Beginner

Seasons

all seasons

Techniques

sewing
What you might also like