Made to Create: Sewing Machine Accessories Series
Today I'm kicking off a series of posts on sewing techniques using presser feet and other sewing machine tools, based on a group of pillows made about a year and a half ago by the Education Department. Each participant in the Made to Create project was assigned a two presser feet or tools and could add more as desired. Here's a list of pillow-makers and their assignments – see if you can guess who made each pillow as you scroll through the photos. It's not always obvious! 
Amanda: Circular Embroidery Attachment #83 + CrystalWork Tool
Catherine: Bulky Overlock Foot #12 + Tailor Tack Foot #7
Debra: BERNINA Stitch Regulator + Gathering Foot #16
Elaine: Clear Applique Foot #23 + Ruffler #86
Elva: Clear Embroidery Foot #39 + CutWork Tool
Jeanne: Cording Foot #22 or 25 + Spanish Hemstitch Attachment
Jo: Double Cording Foot #59 or 60 + Zipper Foot with Guide #14
Judy: Braiding Foot #21 + Walking Foot with Center Guide #50
Kay: Cordonnet Foot #11 + PaintWork Tool
Kaysie: Edgestitch Foot #10 + Piping Foot #38
Lisa K: Freemotion Couching Foot #43 + Lap Seam Foot #70 or 71
Lisa V: Pintuck Foot #30, 31, 32, 33 and/or Pintuck and Decorative Stitch Foot #46C + Clear Foot #34
Nina: Needle Punch Set + Freehand Quilting Foot #29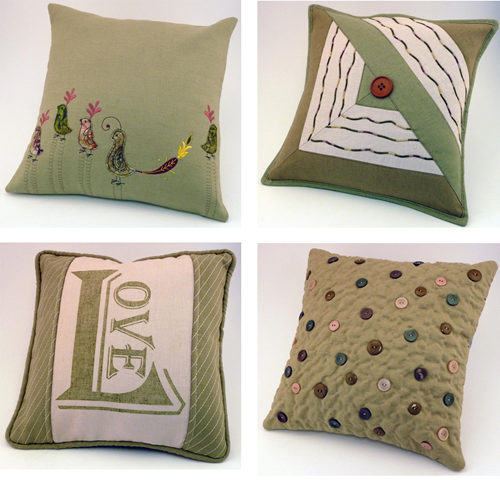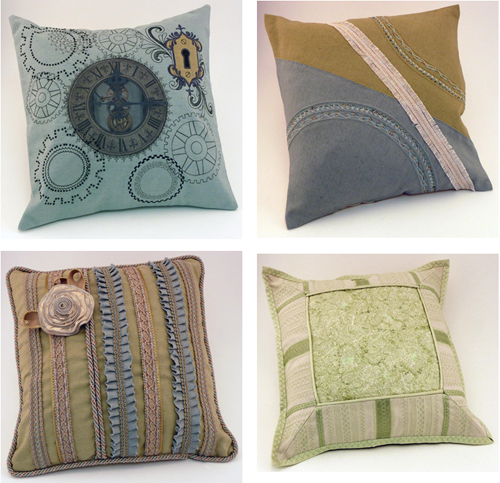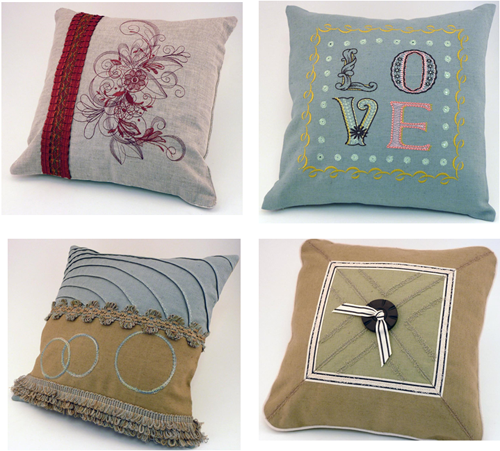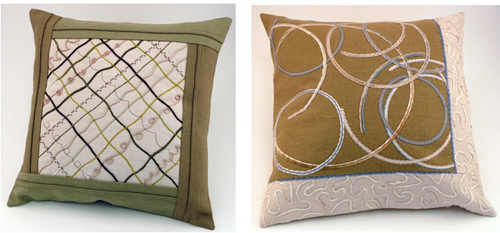 I'll give you a detailed "tour" of one pillow every few weeks. Watch for the first one later this month! 
Did you guess which one is mine? Hint: I added Ruffler #86.
What you might also like
2 comments on "Made to Create: Sewing Machine Accessories Series"