Made to Create Pillow Featuring Embroidery Machine Applique
Sweet appliqued birdies flock together on the front of Elva Mungai's Made to Create pillow, which features Retro Birds Embroidery Collection #21001. All of the applique for this project – including the cutting of the applique shapes – is done using the embroidery machine.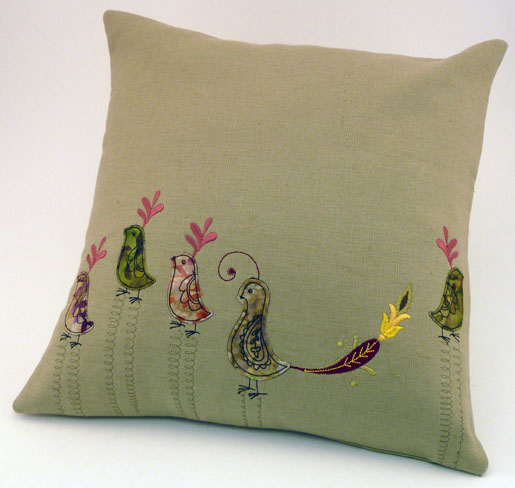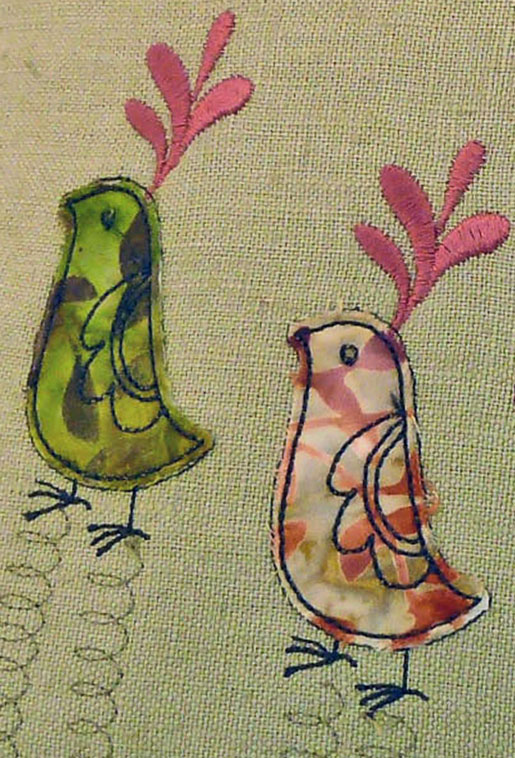 First the straight stitch outlines are stitched on a layer of hooped stabilizer. Here, two bird shapes were arranged to fit into one hooping.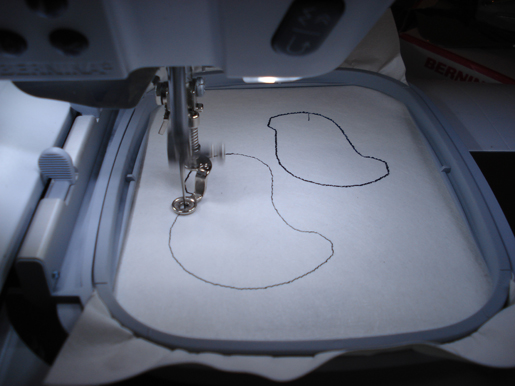 Next, layers of Stabil-Stick stabilizer and fabric are placed over the outlines, taking care that they completely cover the stitched outline. (If they don't, some of the fabric will be missing along the edge of that applique shape.) The outline is stitched again to hold the fabric layers in place.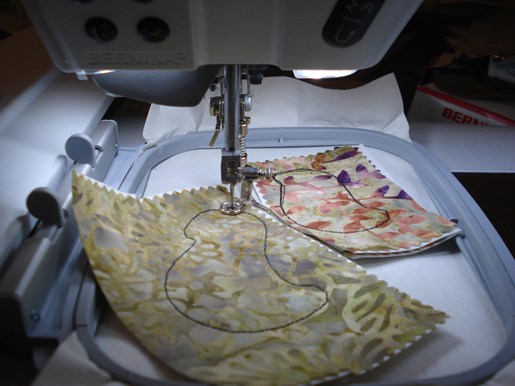 The CutWork Tool is used to cut the applique shapes from inside the stitched outlines. (If you don't have the CutWork Tool, you can cut the shapes by hand using the templates included on the embroidery collection CD.)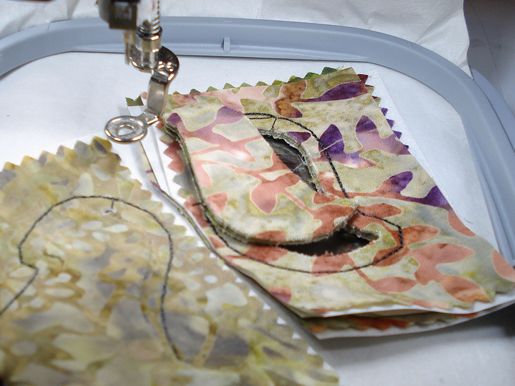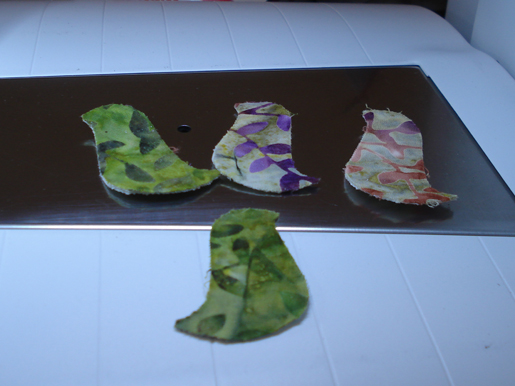 The entire composition is embroidered in the Mega Hoop, with the fabric applique shapes added following the prompts on the embroidery screen. Each shape is secured and embellished automatically.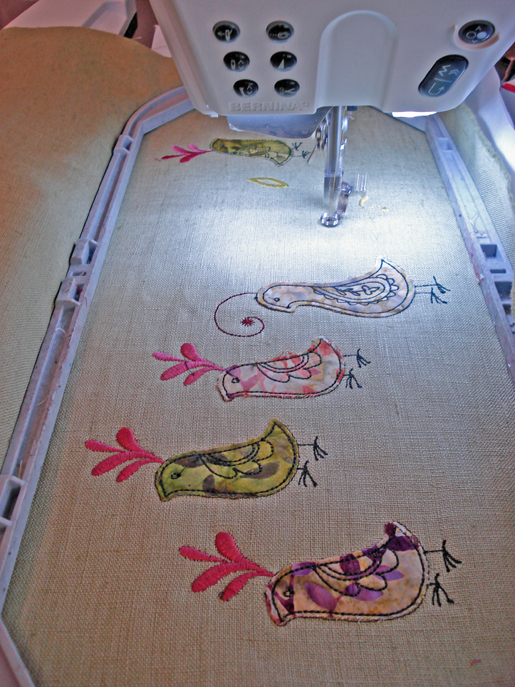 The completed applique scene.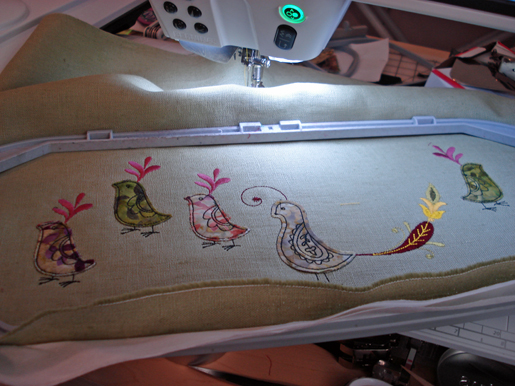 To create the "bouncy" birds, "springs" were added under their feet with columns of decorative sewing machine stitches.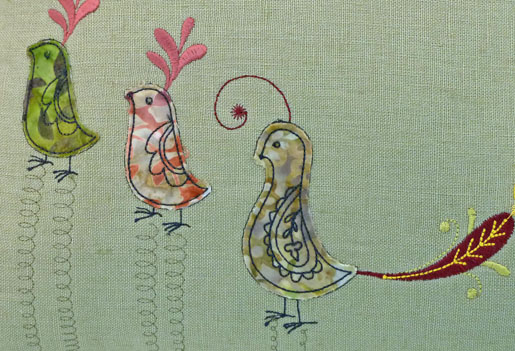 The finished pillow.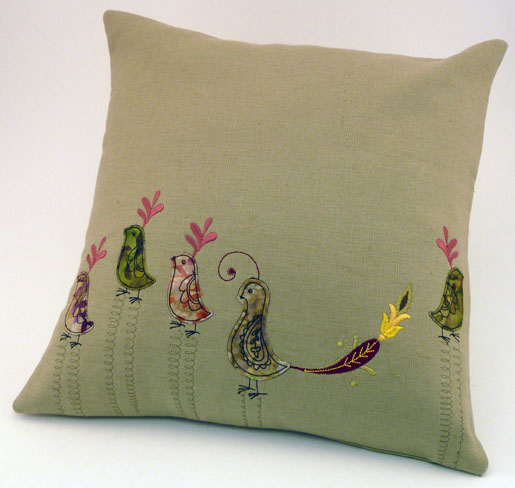 Projects

home décor

Techniques

applique, embroidery
What you might also like
2 comments on "Made to Create Pillow Featuring Embroidery Machine Applique"